Zwift's biggest annual event is happening this December 2nd, and trust us: you don't want to miss it! The third annual 24-hour "Ride On for World Bicycle Relief" Zwiftathon will be the world's largest virtual cycling event to date.
The last two years' events have been the most beautiful Zwift days of the year, filled with goodwill and group rides as massive numbers of riders pushed themselves to complete long efforts on Watopia, our favorite virtual cycling paradise.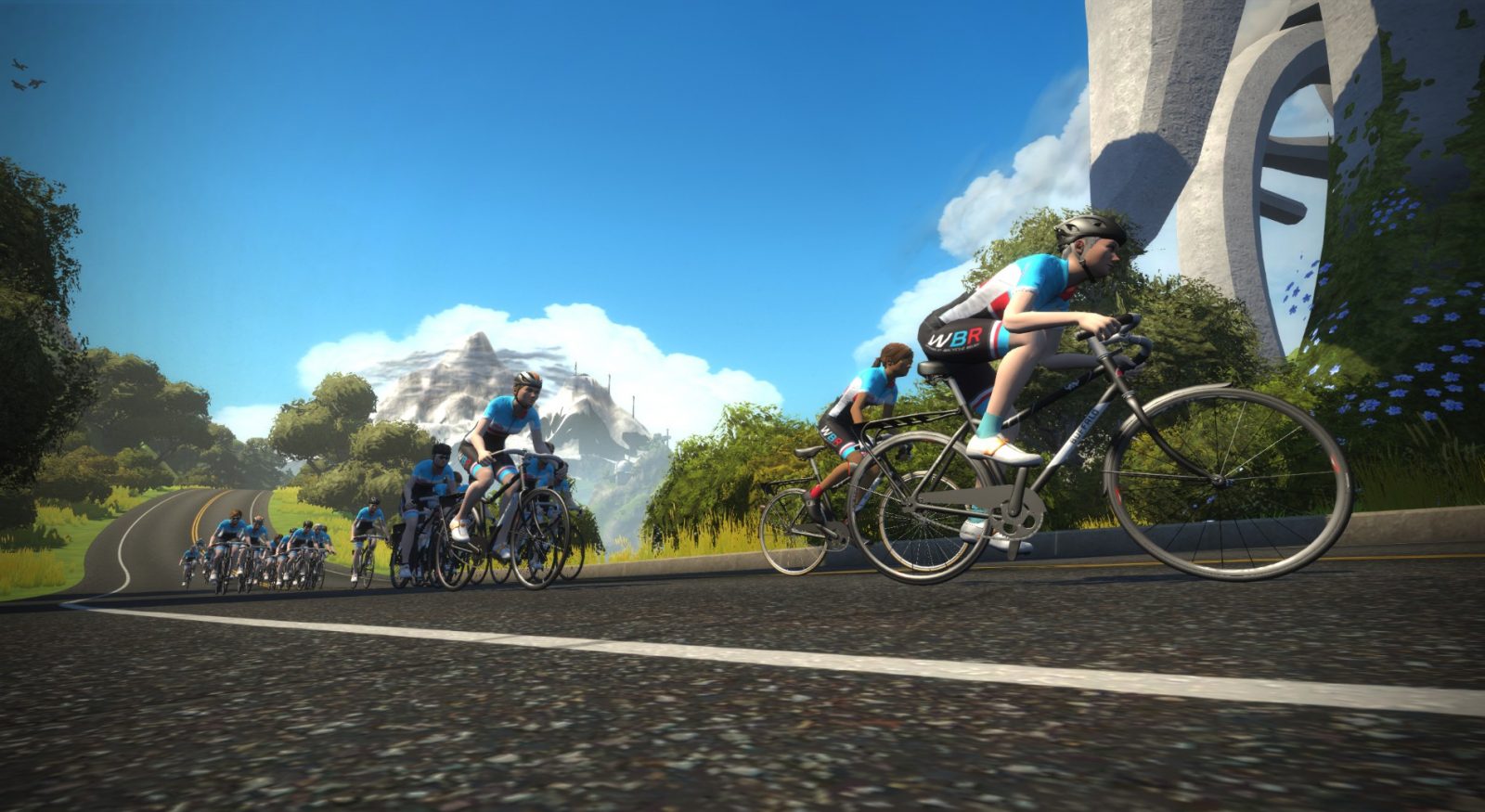 Event Details
Time Window: 24 hours long, beginning 12AM Pacific (8AM UTC) on December 2nd
Distance Goals: last year the goal was for Zwifters to log 250,000 miles during the event. This year the goal is 1,000,000 miles! Everyone who rides on Zwift during the 24-hour window will be included in this mileage total, even if they have not registered with WBR. (Registration is strongly encouraged, however, so you can easily raise funds and be in the running for prizes.)
Fundraising: The goal is to raise US$250,000 with this event, and the majority of this will be from people who fundraise through WBR's site. Just go here and click "Fundraise" to get started.

If the community distance goal of 1,000,000 miles is reached, Trek will donate $40k to WBR.
Donations will be matched through Dec 31, meaning our US$250,000 will be doubled to $500,000.

Prizes: according to WBR's Katie Bolling, "There are some really great prize bundles at a variety of levels and we have some amazing grand prizes for the fundraising champion, runner up, etc. We'll be announcing more prize details soon but a few of the top prizes will be a custom Stinner/Zwift bike with SRAM and an InGamba trip to Tuscany."
Pro riders will be joining and leading group rides throughout the day. Current pros signed on include the Canyon women's team, Laurens ten Dam, Jens Voigt, Lawson Craddock, Greg Henderson and many others. More big names to be announced soon!
About World Bicycle Relief
World Bicycle Relief mobilizes people through The Power of Bicycles. They envision a world where distance is no longer a barrier to independence and livelihood.
Learn more at worldbicyclerelief.org >