The original version of Zwift Insider's Watopia map poster was published in March of 2016. Since then it has been updated and enhanced with each Watopia update.
As of today, we are making available for free download (as always) a PDF of the new version 2.15 map. If you'd like to support this site (and get a sweet poster at a good price) you can buy a poster print of the map and we'll ship it to you, anywhere in the world.
---
Here are some closeups of the map art: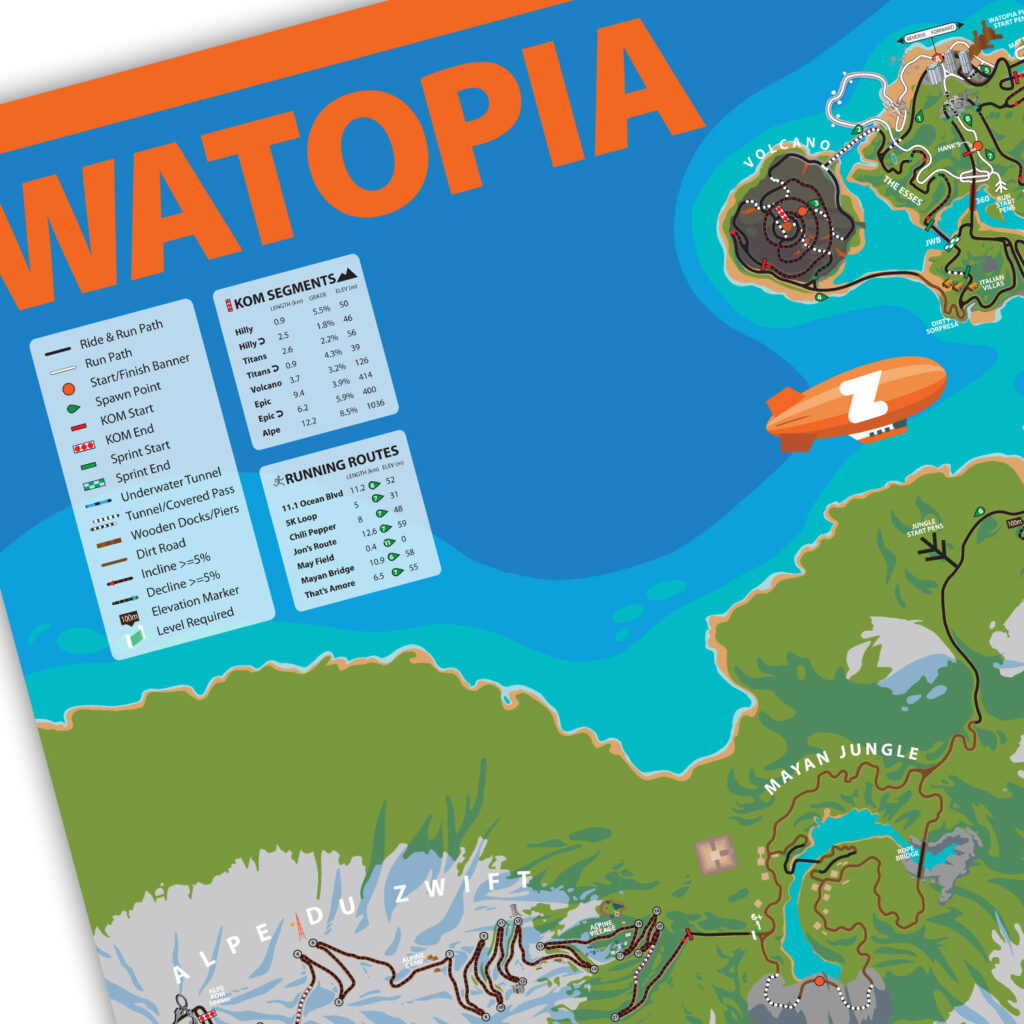 The roads on this latest version are the same as the previous version (Zwift hasn't added new roads to Watopia since December 2020). Therefore, we consider this a minor update.
Version 2.15 has an updated routes list with all current routes, corrected spawn point locations, and a label on the Dirty Sorpresa climb up to the Italian Villas.
---
Note: order fulfillment in Australia and New Zealand will be delayed 1-2 weeks, as our shipper down under is waiting on receiving the new poster stock.