It's been a big year for acquisitions in the indoor cycling world, and today's announcement of Wahoo purchasing The Sufferfest will certainly grab the attention of Zwift HQ and many in the Zwift community.
Wahoo
Most Zwifters are already at least somewhat familiar with Wahoo, since the company's KICKR smart trainers are the most popular in the world. In the past few years, Wahoo has developed an entire indoor fitness ecosystem including the KICKR trainers, Climb grade simulator, bike desk, headwind fan, and their tried and true trainer mat.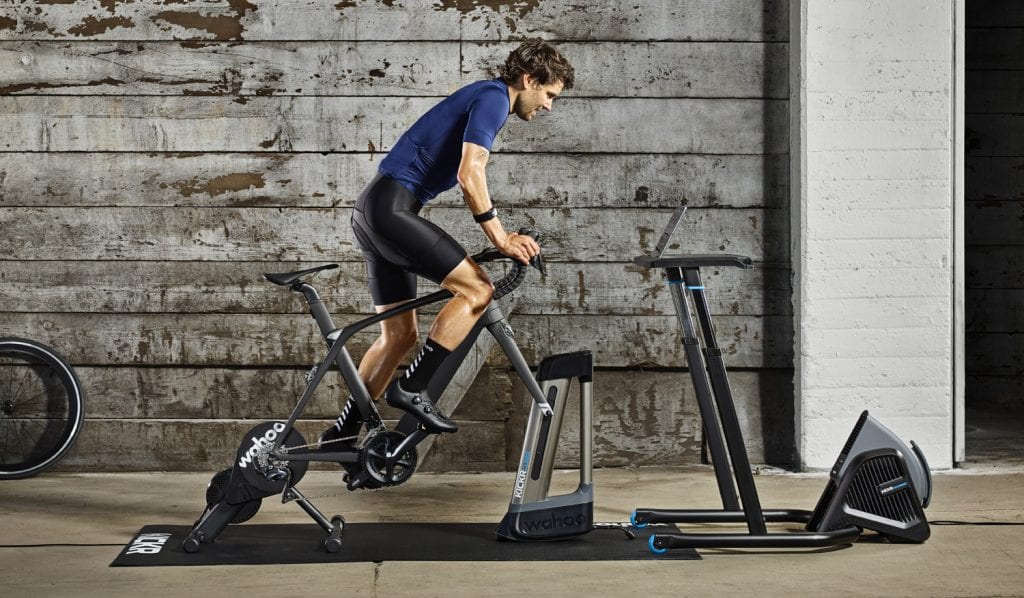 Wahoo's indoor devices pair nicely with their ELEMNT bike computers, but of course, most people are using software such as Zwift to control their smart trainers.
The Sufferfest
The Sufferfest may be new to many Zwifters, but it's been around since 2008, well before Zwift was even a glimmer in Jon Mayfield's eye. The Sufferfest platform is best known for providing cycling workouts which are a combination of real-life video and ERG workouts. They also released their 4DP (4-dimensional power) profiling functionality a while back, which provides a more robust metric for personalizing workouts than FTP alone.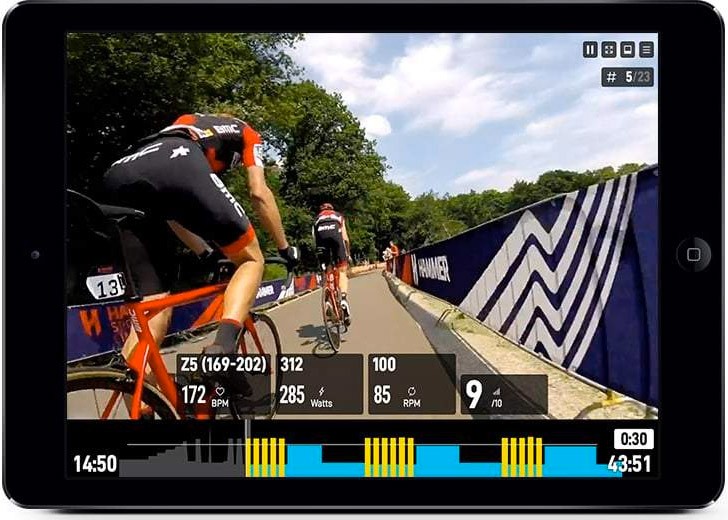 According to the press release, "There are no planned changes in The Sufferfest business offering or structure as a result of this acquisition."
Terms of the acquisition, including purchase price, were not disclosed in the press release.
A Big Move
Interestingly, only a week ago The Sufferfest announced the availability of "Virtual Racing and eSports Training Plans", with a leading photo which includes Wahoo's bike desks.
Put these two announcements together and you've got Wahoo making a big move to get a larger piece of the indoor training pie. Until now they've just supplied the hardware–now they've essentially purchased a massive workout library, a dedicated community of cyclists, and the platform that brings them together.
The Yin to Zwift's Yang
Where Wahoo is the hardware company that relies on third-party software, Zwift is the software company that relies on third-party hardware.
But we're seeing both companies encroaching on the other, with Zwift making some tentative moves into hardware and now Wahoo acquiring one of Zwift's main competitors.
Of course, Wahoo knows they need Zwift, which is why their press release included this little snippet from founder Chip Hawkins: "Wahoo remains committed to the growth of the indoor training and fitness sectors and will continue to integrate and collaborate with as many leading software providers as possible."
Keen Zwifter and Sufferfest user Justin Wagner had this to say about the acquisition:
They both have a special place. Clearly Zwift wins on interaction with others, but as far as super engaging workouts and videos, Sufferfest is amazing.
Is this a Race?
Zwifters often ask this question of Zwift events, but it's also a fitting question for today's indoor cycling sector. Is this a race?
Yes. Yes it is.
It's a race to build a powerful platform and a dedicated community around it. And it's a race to secure the third-party partnerships and in-house expertise required to make it all happen today and moving forward.
The good news is, we the cyclists benefit from this competition. Much like it's easier to push yourself to new heights in a bike race than it is alone, competition in business forces companies to push hard and take risks to be the best.
We've seen indoor cycling make huge strides in recent years, but there is still so much growth ahead. Allez, allez, allez!