Just announced: VoxTour, a 5-stage ladies-only series designed by the Voxwomen ambassadors. Hundreds of women have already signed up for the early stages, so if you're looking for a series of exciting ladies-only group rides, this is it!
Tour Stage Details
Unlock the Kit
Finish ANY stage of the tour and unlock the VoxTour kit in game!
Support Voxwomen by purchasing an IRL kit to match your in-game version!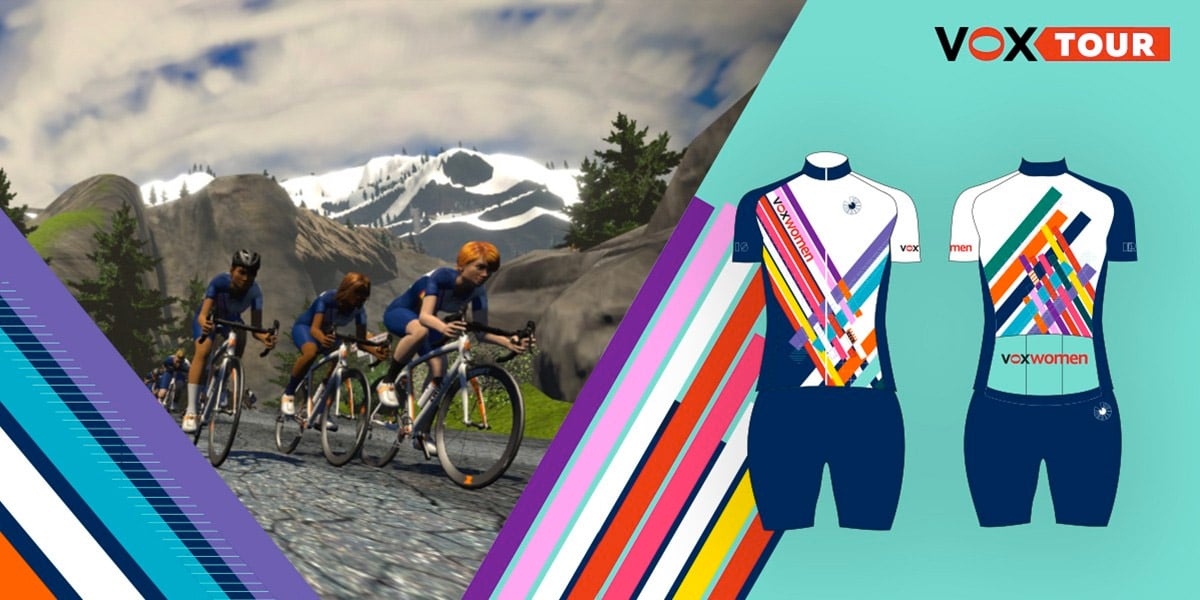 About the Voxwomen Ambassadors
The Voxwomen Ambassadors are Olympians, pros, ex-pros, commentators, and entrepreneurs aiming to inspire women riders everywhere.

Learn more about the ambassadors here >
More Info/Signup