The $80 Viiiiva (pronounced "viva") heart rate monitor is a quality HRM and much more. With the launch of Zwift for iOS Viiiiva's ability to function as an ANT+ bridge has thrust into the spotlight.
After getting my hands on a Viiiiva for personal testing, I must say I'm quite impressed with the device for multiple reasons. Read below for the full details…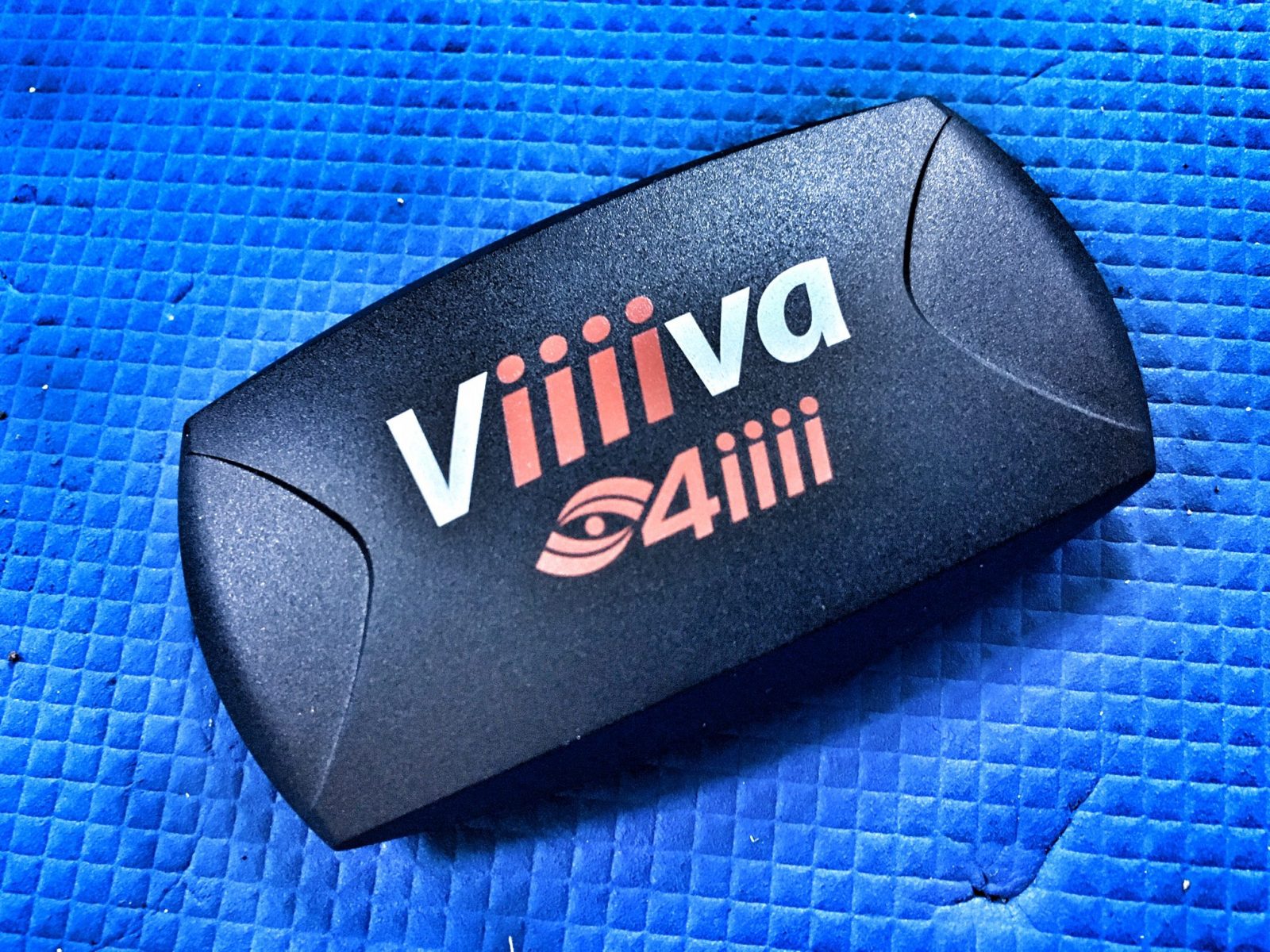 Small Company with a Big History
It's important to note that 4iiii (pronounced "four eye"), the company behind Viiiiva, is not new to the fitness tech space. While they are smaller and lesser-known than some of the big industry players, 4iiii's CEO Kip Fyfe and his team invented the ANT+ protocol while working under the Dynastream name (that company was later sold to Garmin).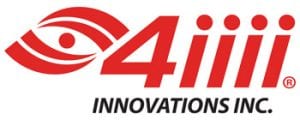 Located in Alberta, Canada, 4iiii also pioneered footpod tech for runners (which was later sold to Nike), and their super-accurate crank-based power meters were used last year by the Etixx-Quickstep pro team.
First Look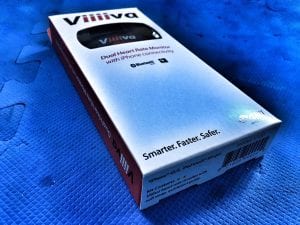 The Viiiiva looks like your typical HRM, shipping in a simple box with a strap, the monitor "head unit" and a small product guide. Simple enough–you can have it unboxed, strapped on and broadcasting heart rate in 30 seconds or less.
While a HRM may seem simple, there are definitely ways to get it wrong. For instance, my Garmin HRM requires you to unscrew four microscopic screws in order to change the standard CR 2032 battery.
On top of the hassle of needing a tiny screwdriver to change a simple batter, these screws are so tiny and wimpy that I stripped one's head, even with a correctly-sized screwdriver!
I was happy to see the Viiiiva uses a standard "coin slot" on its battery cover, making a battery swap easy.
Apart from this, the strap and actual monitor seem well-built and on-par with other HRMs I've used.
Capabilities
Viiiiva's list of capabilities is impressive considering its price point. Below I've detailed the key capabilities I tested–a full feature list can be found on the Viiiiva homepage.
ANT+ Sensor Bridge
This is the big feature for Zwift iOS users. Using 4iiii's smart phone app (available on Android and iPhone) you can pair your ANT+ sensors to the Viiiiva, and the Viiiiva will rebroadcast that sensor data via Bluetooth.
This allows Zwift for iOS, which is Bluetooth only, to consume your ANT+ sensor data. It's worth noting that, apart from Zwift, Viiiiva can also rebroadcast your ANT+ signals via Bluetooth to other apps such as Strava or MapMyFittness.
Step by step instructions for using Viiiiva with Zwift for iOS >
Keep in mind this ANT+ bridging is essentially "one way," so if your smart trainer is ANT+ only (such as some BKOOL trainers) the Viiiiva will not make it so Zwift for iOS can control trainer resistance. Viiiiva consumes ANT+ and outputs ANT+/Bluetooth. It will not consume Zwift's Bluetooth instructions and output ANT+ control instructions (known as ANT+ FE-C) to your trainer.
Advanced Beat to Beat Measurement
Viiiiva is extremely accurate, measuring the time between each heartbeat precisely enough to allow Viiiiva to be used in gauging heart rate variability.
Heart rate variability is a big topic it itself, but essentially it's a way to gauge your level of fatigue by measuring how the time between each heart beat fluctuates while at rest. More variability generally means you are more rested and can take on a harder workout. Free or cheap apps are available which can connect to a capable HRM such as the Viiiiva to help gauge your level of fatigue and better plan your workouts.
While some monitors (including Wahoo's Tickr) support a similar level of precision, many HRMs (such as my Garmin) do not.
Activity Logging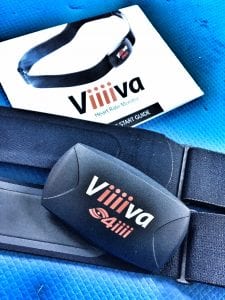 Up to 65 hours of data is automatically saved on Viiiiva and can be easily transferred via the app to another device or application (in industry-standard fit file format).
This means you can go for a run wearing the Viiiiva and your heart rate data will be saved. If you pair the Viiiiva with other ANT+ devices the data from those devices will be saved as well. If nothing else, it's nice knowing you have a data backup in case your Garmin batteries die or Zwift crashes!
Dual-Band Connectivity
Viiiiva broadcasts on both ANT+ and Bluetooth, meaning it has the maximum level of connectivity you can get from an HRM today. Got an app that only supports Bluetooth, such as Zwift for iOS? Viiiiva works. Got a device that only supports ANT+, such as a Garmin head unit? Viiiiva works.
Conclusion
I'm thoroughly impressed by the Viiiiva. The folks at 4iiii have developed a product with an incredible list of capabilities at a very affordable price.
Learn more/purchase at 4iiii.com >