Zwift released an update late last night for Windows, Mac, and iOS which includes some exciting new features.
Route Previewer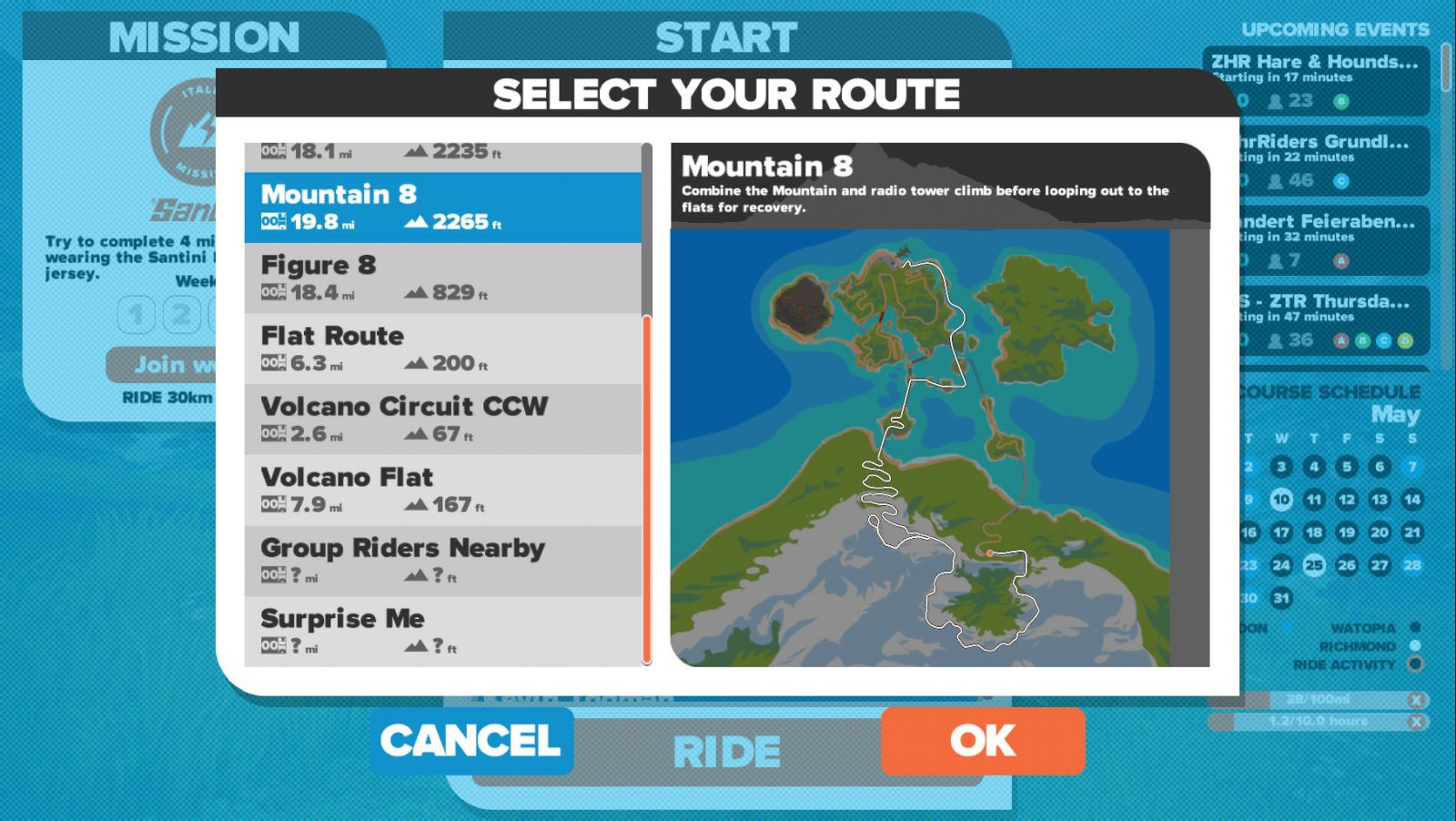 When you click to change your route in the startup screen, you are now greeted with a very informative list of available routes which include route length, elevation, and a map. This is a very helpful addition to the game, since newcomers until now have had no idea which routes to choose without tracking down route details on third-party sources like our route details page.
ERG Mode with Your Power Meter (beta)
This is big deal for many who use Zwift for serious training. Before last night, workouts in ERG mode could only be accomplished using the power numbers from your smart trainer. This worked just fine, except that many serious riders have power meters on their bikes (pedals, cranks, hubs) and would prefer to use those power numbers for consistency.
(TrainerRoad, which is Zwift's #1 competitor in the workout space, has had the ability to do ERG workouts with your power meter and smart trainer for quite some time, using a feature they call Power Match.)
I tested the beta feature this morning, pairing Garmin Vector pedals as my power meter and a Tacx Neo as my smart trainer. It seemed to work just fine, although I didn't work through a wide range of intervals.
Below is a snapshot of two different 1 minute, 230w intervals. The first was done using the Neo trainer for power, the second was done using the Garmin power meter. You can see the second is more erratic, but that is what I would expect given how this must work. And although it is a bit more erratic, the overall feel wasn't any different for me.
A quick glance at Facebook tells me some users are reporting erratic resistance and other problems when testing this new feature, and that doesn't surprise me since it's still in beta. Be sure to report problems to Zwift support so they can polish up this feature and release a final version.
Additional Changes
A few more notable changes in this update:
Non-race events can now be joined after they are started: this is a welcome change, as it lets riders participate in group rides more easily, or join if they're just a few minutes late.
Each event can now have a list of backup ride leaders: another helpful change which should result in more group rides led well.
"Italia Mission" added: learn more about May's mission here >
Japanese Language support: I believe this is the first language (besides English) Zwift has supported. I'm sure it's just the start of more to come!
Women's jersey bug fixed: a bug which was giving leaders jerseys to the slowest women has now been fixed, according to Zwift support guru Lindsay Ruppert.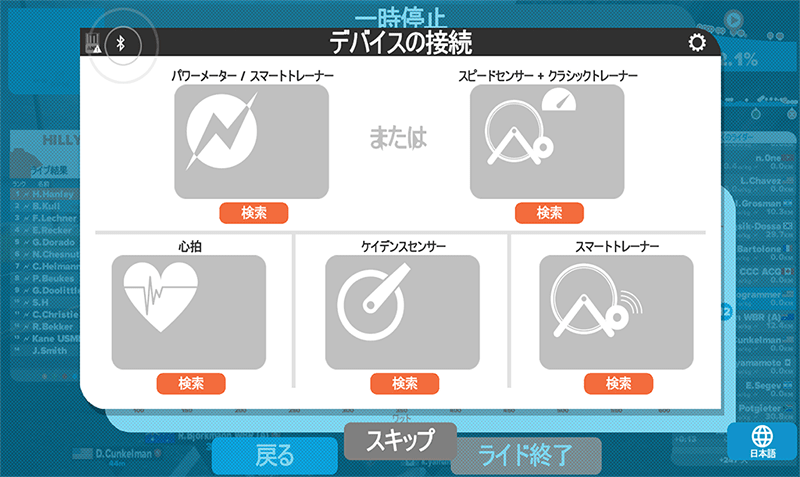 Two Final Notes
Game master Jon Mayfield included two final interesting notes in the update:
If you're wondering when the next expansion is, you're not alone. We've recently grown our amazing art team and it finally allows us to work on multiple expansions simultaneously. Due to London now not holding back future Watopia enhancements we decided we could spend a little more time polishing our upcoming London expansion. It's coming soon, we promise!
Speaking of things coming soon, this update also contains the bulk of our necessary changes for our impending Apple TV beta test. Expect to see beta invites go out any day now.