We know there are some big updates rolling out in the next few weeks, but for now the developers have added a few features, made some tweaks and fixed some bugs in an update that dropped early on October 31. Here's a quick rundown…
New Option to Mute Title Music
This was previously only doable as a hack. Now just click Menu>Settings and see the option at the top of the list.

Increased Spawning Areas
Most of the routes previously started just north of the start pens and start/finish banner and headed north. These have been moved to various points south so you ride through the start/finish to begin the route.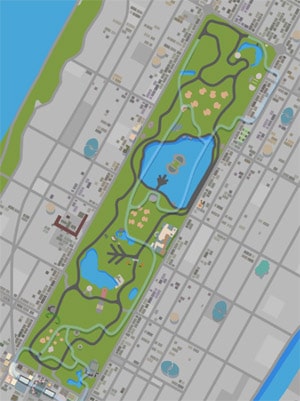 Additionally, the handful of routes that begin in a southward direction have had their starting points moved further north.
The end result is the spawning has been spread out, so we won't have so many riders on the site of the road in one place. Here are the start points which changed in this update, as far as I can tell:
New Reverse Routes
Not mentioned in the update notes but available in game, the new "Knickerbocker Reverse" route is a nice variation on one of my favorite NYC routes.
Additionally, a "Figure 8 Reverse" route was added to Watopia's list.
Additional Updates
Here are a few smaller changes included with this update:
Ride With Reason mission added, begins early November: stay tuned for more on this. It's going to be an exciting month!
Custom workout sync now supports folder hierarchies: this was a big issue pointed out by Shane Miller when cloud sync was first rolled out. Hopefully it's all cleaned up and working beautifully now!
Cleaned up some NYC map issues and other various bug fixes
Reduced chances of late-joining Zwifters getting stuck riding in tight loops