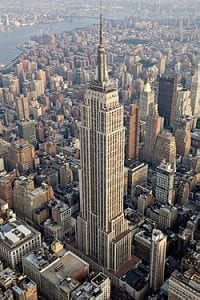 New York's "Rising Empire" route is a climber's delight, packing forward and reverse KOM efforts into a short span (they are only separated by less than 3km). Overall you will climb 1189′ on this route, just shy of the Empire State Building's height of 1224′. Kind of puts the effort into perspective, doesn't it?
This route travels north from the start pens, taking you to the north side of the park and onto glass roads to travel south over the Reservoir and onto the forward KOM. After that effort you are looped back around onto the reverse KOM, then down to ground level to go through the start/finish banner and do it all again if you've got the chutzpah.
Since this course travels north from the start pens, you do not ride through the start/finish banner until the end of the first lap. Therefore, we've created two Strava forward segments: one beginning just after you exit the pens to cover your first event lap, and the other beginning at the start/finish banner for additional laps.
Route details:
Distance: 20.7km (12.9 miles)
Elevation Gain: 362m (1189′)
Strava Segment (Pens to Banner)Strava Segment (Banner to Banner)