KOM Cycling recently released a product called the Universal Phone Adapter. It's a contraption you attach to the back of your phone or phone case so you can mount your phone on your bike. Austin Loper, the man behind the adapter and KOM Cycling is a pretty cool university student in Michigan who sent us a few adapters to try out, as well as the Garmin mounts KOM Cycling sells. Here's what our reviewers found: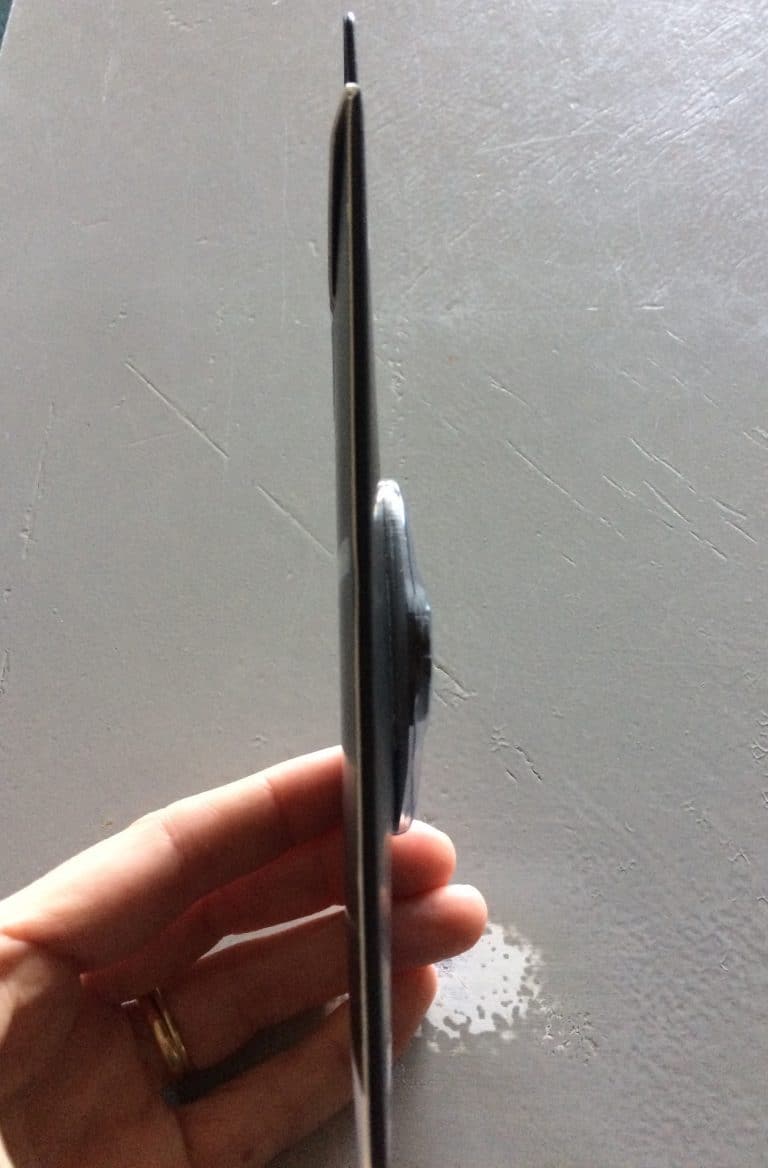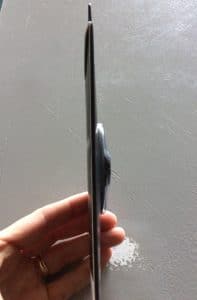 Monica Schlange—
I loved this product. It's always been a bit of a pain to me to keep my phone on a stand near my Zwift set up where I have to reach for it and balance it while using ZML. To have the phone mounted nearly under my face was far more convenient. I'm looking forward to a warmer day to take my bike outside as I plan to mount a second Garmin mount on my bike so I can use my Garmin and my phone at the same time. It'll come in handy on those days the kids are home and I want to be able to keep tabs on them while on a long ride.
My concerns about the adapter were two-fold: will it stick out really far on my phone, thereby snagging on my jeans when I put it in my pocket? And will it stay on my phone case? The answers? It only adds 6mm width to that part of my phone. And for 3 seconds my teenager thought I was SO cool because she thought it was a PopSocket. After having it on my case for a while I still find it mildly annoying that my phone won't lay flat when I set it down, but I'm getting used to it.
As for attaching to my case… I checked in with Austin who said it will stay on my particular case just fine. He is currently in the process of testing out various cases so those of us who don't know what our case is made of (it tells what it will stick to in the instructions) will know if it will work.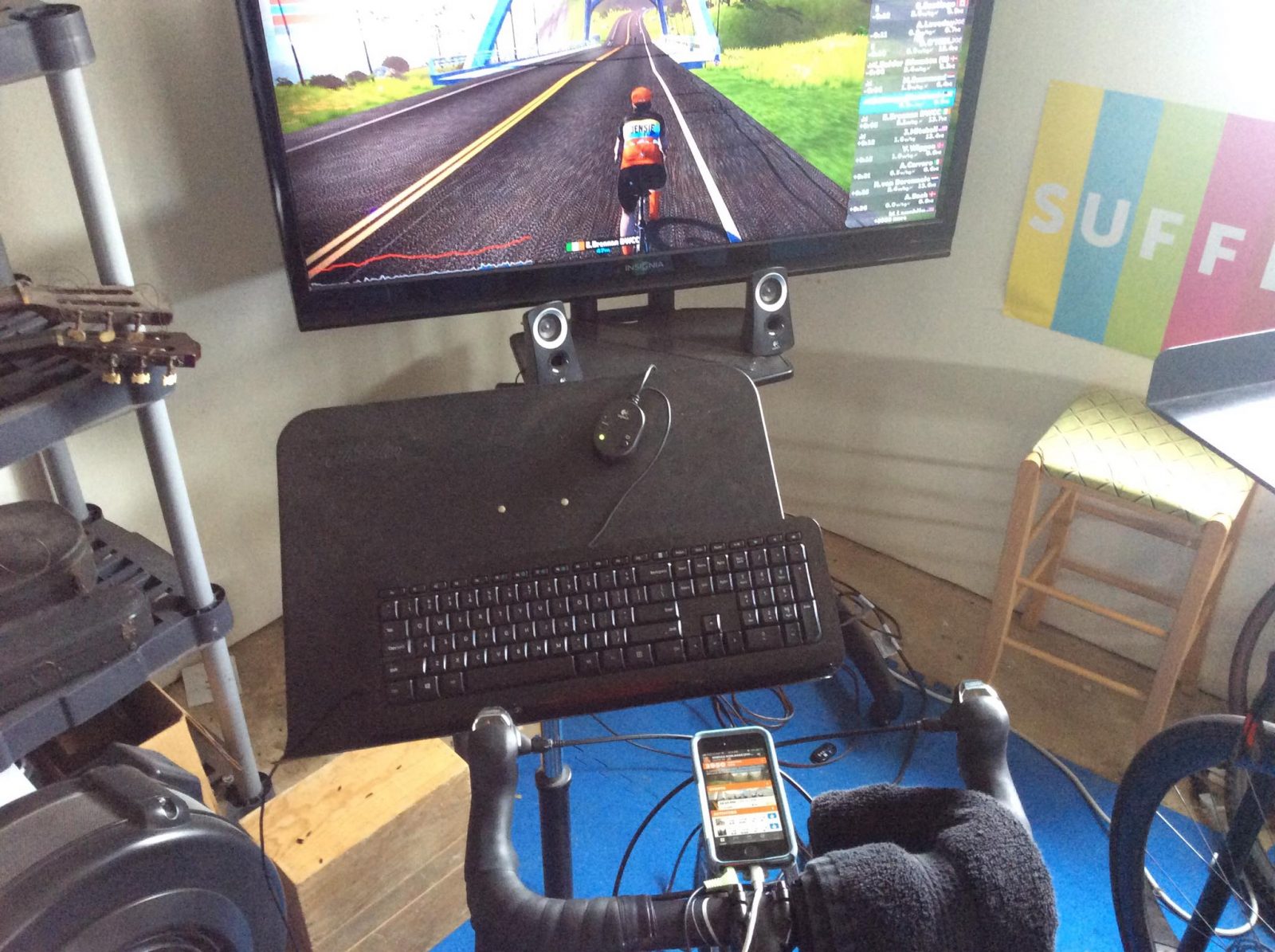 I also found I needed to adhere the adapter to the very bottom of my case so I could still squeeze my headphone jack and charging cable in while using Zwift. It was a tight fit but did end up working. To get an idea of where I'd want the adapter placed I just held the phone over the Garmin Mount before adhering the adapter.
This would also be a nice set up for anyone who uses their phone to run the actual Zwift game. You'd just need to mount the adapter turned so that your phone would sit oriented to landscape.
Duane Gran finds it does a great job for indoor use—
The Universal Phone Adapter quarter turn attachment is about as thin and low profile as can be made, but if you attach it direct to your phone it would likely pose some aggravation while carried.  I have a slim and simple phone case for my iPhone 7 and I opted to attach the mount to the case, not the phone.  This works for me because it is easy to slip the phone in and out of the case.
In terms of use, it works out just great.  It is stable and for indoor riding I never felt concerned about it.  I'm planning to only use it indoor riding.  I don't know if they intend it for outdoor use.  I suspect it would be fine but I would feel a bit nervous doing so mainly out of concern in a crash situation.
I usually would set my phone on a platform in front of my handlebars along with a laptop computer for Zwift.  Until now I never realized how much time I spent fussing with the cord for my ear buds.  Having the phone mounted front and center eliminates this nuisance.  It is of course a very first world sort of concern but it does the job great.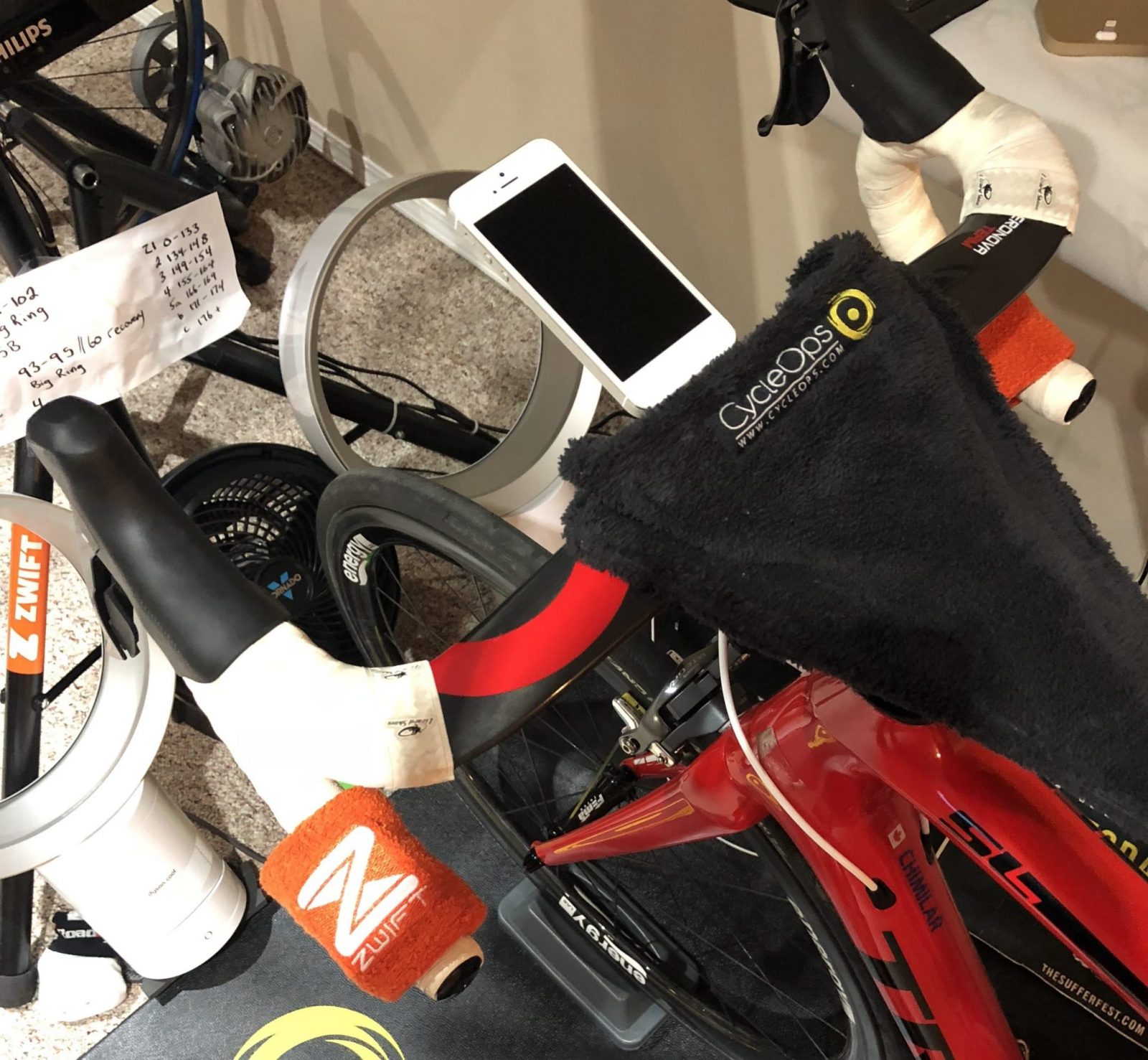 Nick Green didn't feel it would fit his needs—
It appears to be very well made, very solid and stable. They appear to have used a very good adhesion strip. However! I often ride in wet conditions which requires a plastic bag for phone protection, which this will not allow. If it was being used for a tablet that was just for Zwift then it may be ok, but I think it is too close to the bars which would make dripping on the tablet a huge issue for me. Unfortunately, this would be a product I would not buy for my use.
Kelly Chimilar found it convenient—
I tested out the KOM cellphone mount on a 2.5 hour Zwift session today. I really like it.  To have ZML loaded on the phone and right out front, for messaging, making turns, giving Ride On's etc is really convenient.
To allow for my iPhone to be plugged in and charging while connected to the mount puts quite a bit of stress on the end of the iPhone lightning cord and charging port on the bottom of the phone.  I have the quarter turn mount stuck as low on the phone as possible and it's still a bit tight to charge and have mounted at the same time.
ZML is a huge battery drain, and any ride longer than an hour can suck your battery dry, so having the ability to remain plugged in while attached to the mount would be handy.
Overall, I'd give it a 3.5 stars out of 5.
More Product Photos
Where To Buy
The Universal Phone Adapter and Garmin or Wahoo mounts can all be purchased on Amazon.