While we would never wear headphones riding outdoors, Zwifters can enjoy tunes or podcasts while we suffer. In fact, apart from getting your smart trainer and display sorted a quality audio setup is arguably the most important part of a truly delightful Zwift experience.
And it's not just about the quality of what you hear: with more rides using Discord for voice chat a quality microphone is also essential.
In reality, just about any set of Bluetooth earbuds will "do the job." But in our opinion, it's worth investing a bit more to boost sound quality, longevity, and ease of use. Here are the top three wireless Bluetooth earbud solutions we recommend.
Share your experience with wireless earbuds on Zwift in the comments section!
Key Considerations
Battery life/speed of charging: regular use will require weekly charging, so make sure it's fast and easy. 
Durability: these will be sweated in and tossed around your pain cave a bit. 
Fit: ears are unique. If you can't test first, buy a set with fit options.
Sound quality: here you generally get what you pay for.
Microphone quality: important for Discord and phone use.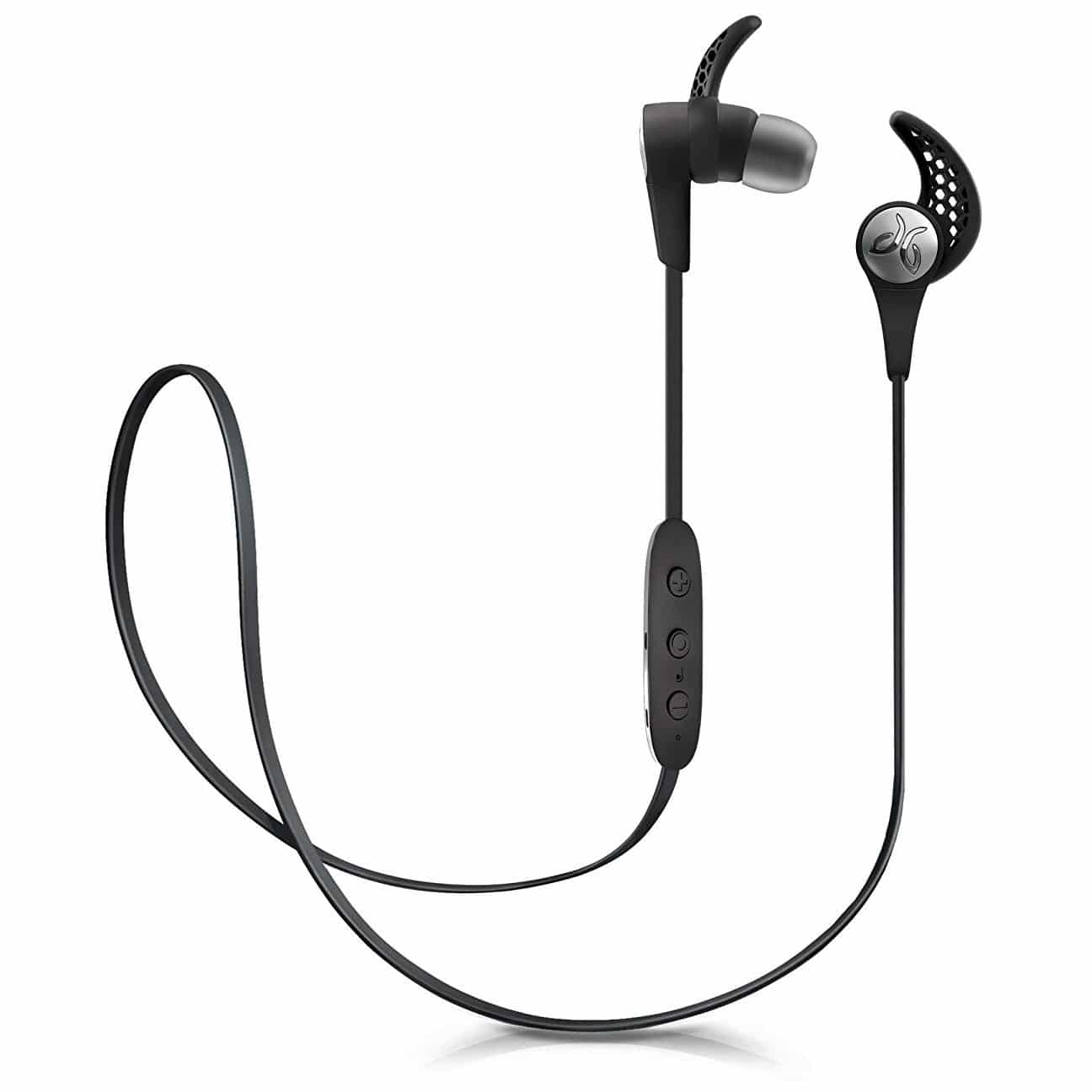 Quality earbuds that won't break the bank. Also the longest battery life of our top three selections. These are the headphones I most often recommend to Zwifters due to their high price/performance ratio.
Pro tip: if you want earbuds for swimming, check out the Jaybird X4's which cost more but come with IPX7-rated water resistance (down to 1 meter for 30 minutes) and improved sound quality.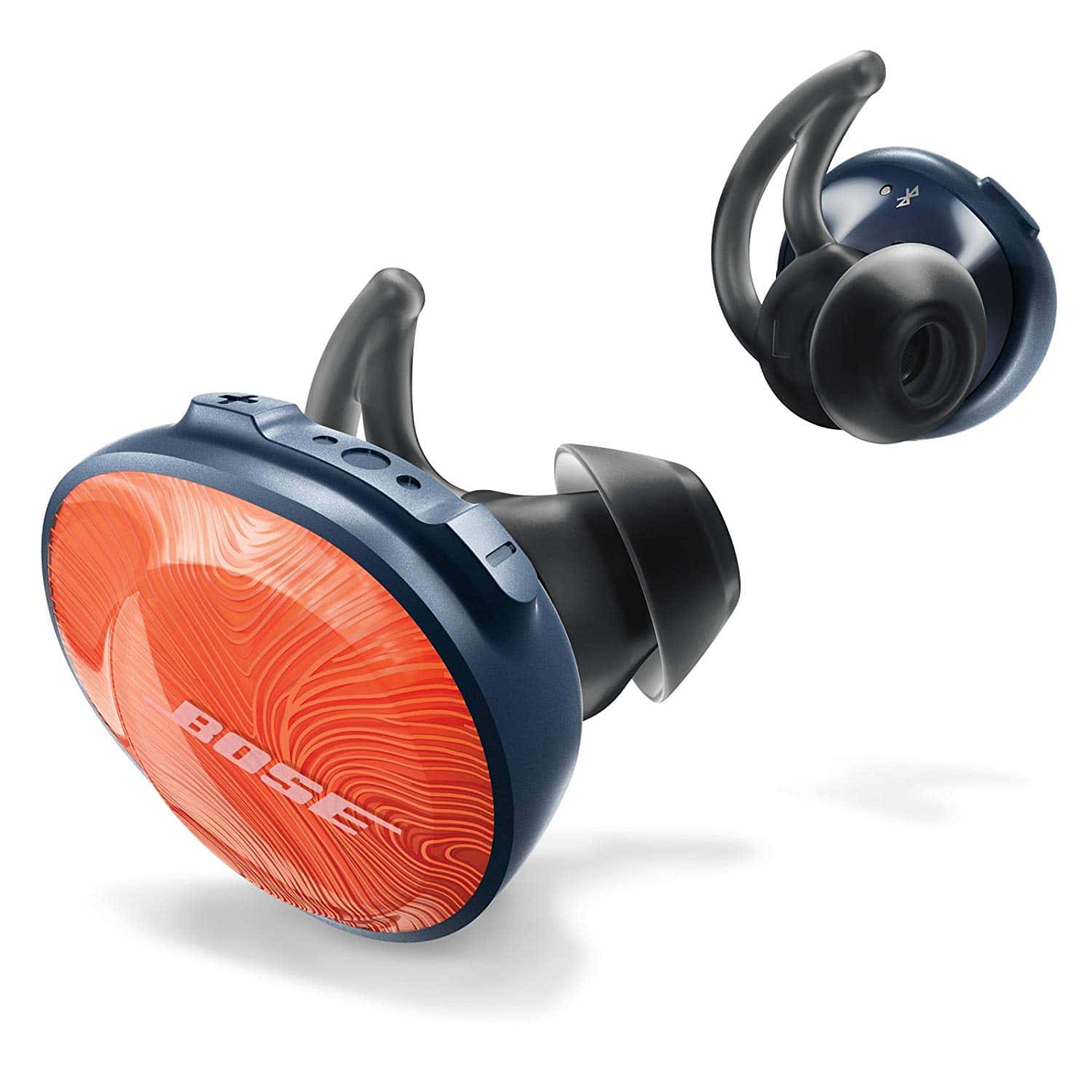 Bose has always been a premium sound solution: never cheap, but always top-notch in terms of build and sound quality. These are truly wireless (no cord between the earbuds) and you can buy them in Zwifty orange!
Pro tip: if you want Bose quality with a cord between the earbuds and a bit more battery life, save $20 and buy the standard Bose SoundSports.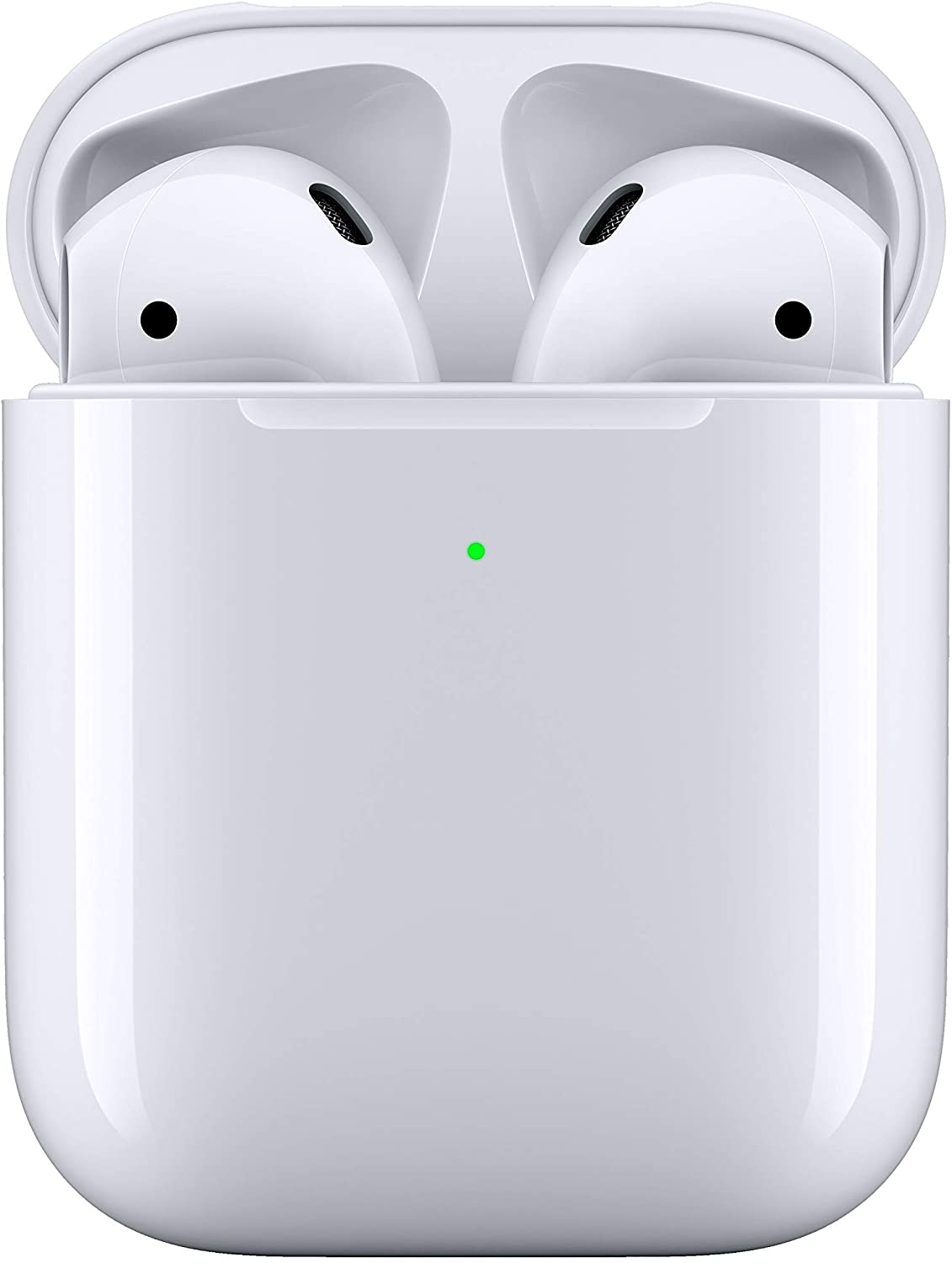 Like everything Apple, AirPods come at a premium price for a premium experience. Sound and microphone quality get consistently high reviews. The one downside? You aren't able to customize the fit unless you purchase an accessory kit or buy the pricier AirPods Pro.
Pro tip: AirPods work on Android phones too.