Last Saturday's Tiny Races were quite a mix of punchy climbs, downhills, and flats. Each race suited a different type of rider, so it took a combination of fitness, smarts, and consistency to come out on top.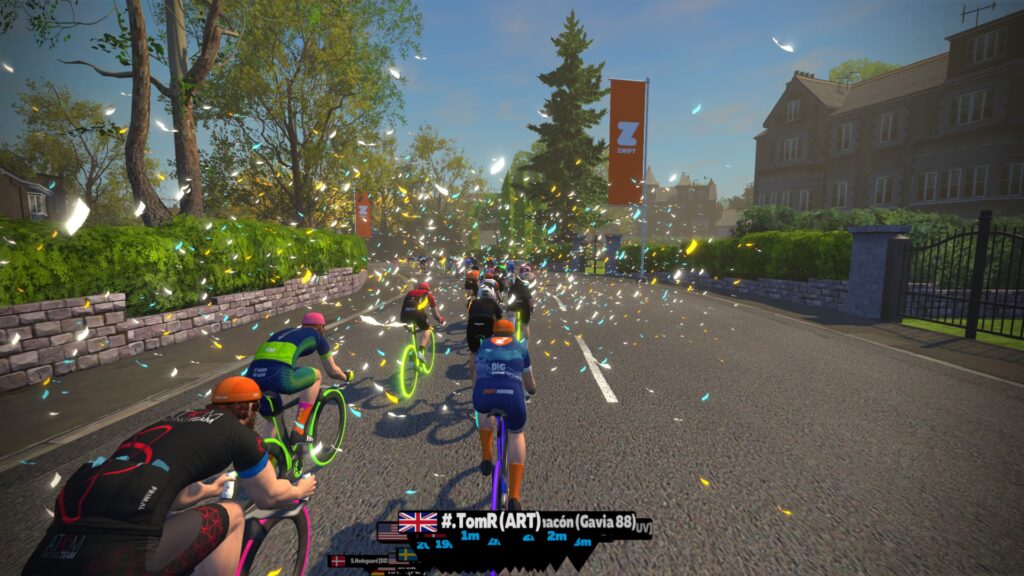 Congrats to Last Week's Winners
Overall Podiums
A: Yuichi Sasaki
B: Simon Matros (WattFabrik)
C: Paul Smith (ART)
D: Dan Dan (TFC)
A: Pedro Errecart (OTR)
B: Richard Shoebridge (EVO)
C: Anton Hansson (eSRT)
D: Daniel DS Biking (SZR)
A: Tim Humpton (Electricspirit.co)
B: Pedro Bastos (PTz)
C: Gregory Gout (RWB)
D: Damon Leake (CRYO-GEN)
Women's Podiums
A: none
B: Cornelia Engström (SZ)
C: Jennifer Frevel
D: Mone B.
A: none
B: Ro Berbel (Team Italy)
C: Jo Graham (CrushPod)
D: Linn Björgvik (SZR)
A: none
B: Madi Roberts (AHDR)
C: Kelsey Tranel (KRT)
D: Carrie McBride (HERD)
This Week's Routes
This week we're going all-in on Watopia, with four fresh routes that have never been seen in the Tiny Races.
Here are photos so you can see the precise location of the custom finish lines: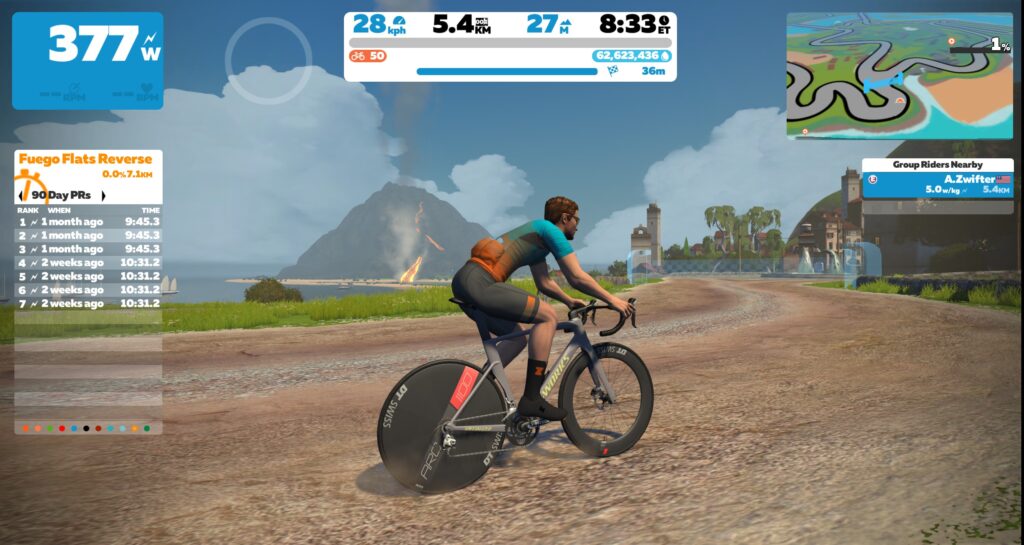 Sign up at zwift.com/events/tag/tinyraces
Join a Chat & Chill Cooldown Event
Immediately following each hour's racing, we've scheduled 30-minute "Chat & Chill" events where riders from all categories can spin out their legs together and have some fun chatting about how it all went down. Find them at zwift.com/events/tag/tinyraces.
ZwiftPower Results
Zwift displays preliminary race results in game when you cross the line, but points are computed after all four races finish, with final results on ZwiftPower. (We have to press a ZwiftPower button to compute results manually, so if your rankings don't show up right away, just be patient.)
Riders will earn points based on finish position in each of the 4 Tiny Races. The category winner of each week's series is the rider with the most points across their timezone's 4 races. Here are the links for each timezone's results on ZwiftPower:
Questions or Comments
Post below!