Last week's Tiny Races and their "Uphill Finish" theme were especially hard, thanks to racers' love of going all-out on inclines. A perfect VO2 workout! Congrats to #1-ranked Kristen Kulchinsky of Team Twenty24, who took home the win for the ladies in zone 2.
We've got another themed week this time around, but it's a bit friendly to the "overmuscled" among us.
Last Week's Results
Overall Winners
A: Joakim Lisson (POAuto)
B: Kaj Emanuel (TeamNL)
C: Darcey Horne (RHINO)
D: Arie Pieter Roodnat
A: Travis Samuel (Wahoo Le Col)
B: Chris Hoelzl (WattFabrik)
C: Michael L10 (BYT)
D: James Martin
A: Thomas Berry (BL13)
B: John Osguthorpe (Team CRYO-GEN)
C: Cal Naughten Jr (DIRT)
D: Sophie Stallasch
Women's Winners
A: none
B: Charlotte Colclough (Toyota CRYO RDT)
C: Lucy Richardson (Socks4Watts)*
D: Miho Shibata
A: Kristen Kulchinsky (Twenty24)
B: Naomi de Pennington (Twenty24)
C: Sophie Giovane (ElectricSpiritCo)
D: Dorothy Davis (Herd)
A: none
B: Brenda Merritt (SISU)
C: T Sperry (ATP Racing)
D: Sophie Stallasch
*Lucy tied with Jamielee Wright for points, but Lucy had the highest finish, and thus got 1st place.
This Week's Route(s): Rollercoasters
Last week's races featured painfully slow climbing finishes. This week we're going the other way, racing routes that remind us of rollercoasters. Up, down, twist, turn… you'll have to keep your wits about you and know your route so you can time your finish to perfection!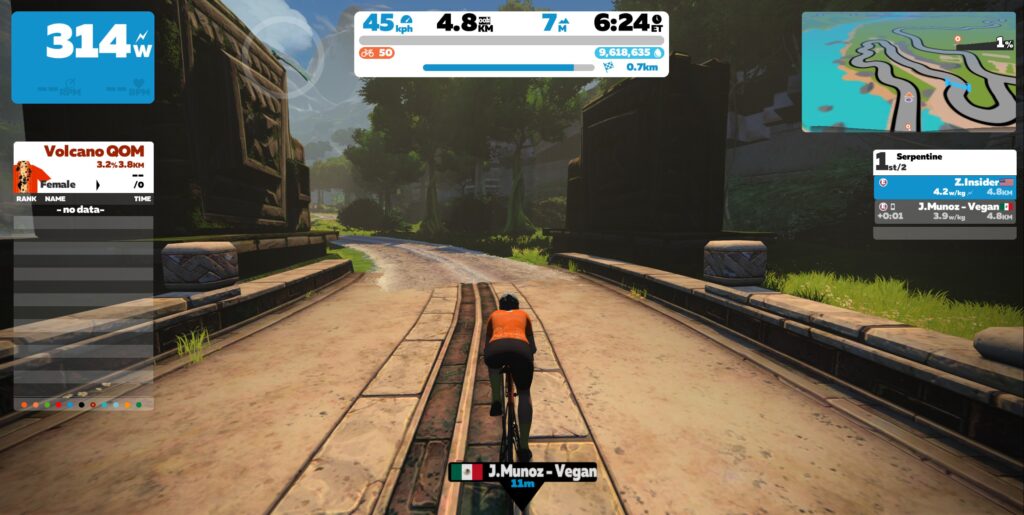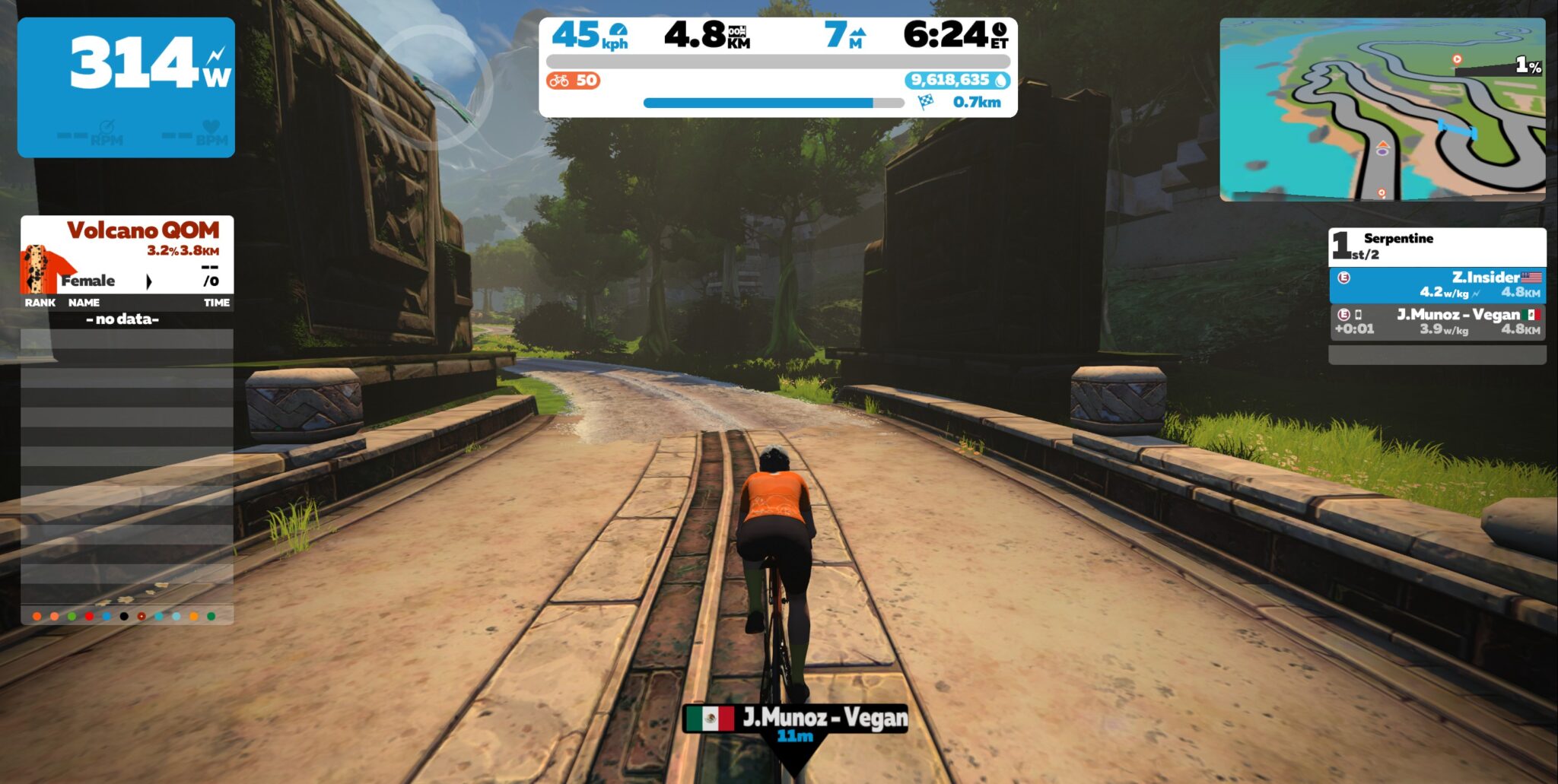 Sign up at zwift.com/events/tag/tinyraces
ZwiftPower Results
Zwift displays preliminary race results in game when you cross the line, but points are computed after all four races are finished, with final results on ZwiftPower. (We have to do some data processing on our side to compute results, so if your rankings don't show up right away, be patient.)
Riders will earn points based on finish position in each of the 4 Tiny Races. The category winner of each week's series is the rider with the most points across their timezone's 4 races. Here are the links for each timezone's results on ZwiftPower:
Rules
Tiny Race rules are simple. Four races, four rules:
You must have a ZwiftPower account, because final results are processed by ZwiftPower (learn how to sign up)
No skipping then returning. These races are meant to be raced as a set of 4. If you need to leave early, that's fine… but once you miss a race in your hour's set of 4, don't come back and race another or you'll be disqualified from that race since you rested while others were racing! (Example: racing only races 1 and 2 is fine. Racing 1, 2, and 4 is not – you will be DQ from race 4. And if you race 2, 3, and 4, you'll be DQ from all those races, since you skipped race 1!)
Heart rate monitors are required for podium finishers
ZPower/Virtual power is not allowed. Smart trainer/smart bike or power meter required.
Join a Chat & Chill Cooldown
Immediately following each hour's racing, we've scheduled 30-minute "Chat & Chill" events where riders from all categories can spin out their legs together and have some fun chatting about how it all went down. Find them at zwift.com/events/tag/tinyraces.
Questions or Comments
Post below!