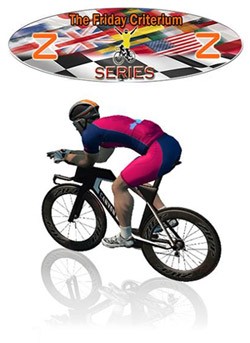 Rob Bolt has organized "The Friday Criterium (TFC)"–a race series for C/D riders. This is a 3-month series consisting of 6 races. The The first series starts in January with two races every month. The series starts in January with two races every month.
Today I raced the TFC for the first time. (Although the series begins in January, this is the second TFC "test" race they've held to work out the bugs.)
Still waiting on results, but I particularly enjoyed having a large group of C riders to compete against. Most of the Zwift races I've participated in to date have had 20-25 C riders, and that group gets scattered pretty quickly. If you can't hold onto the front group, it's easy to find yourself riding alone–which is a really bad idea if you're trying to make good time!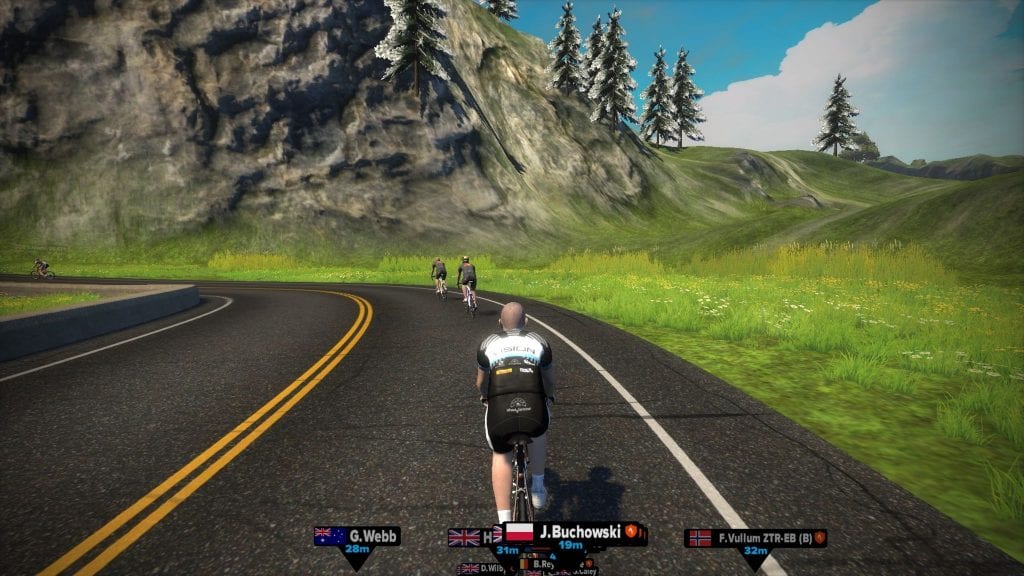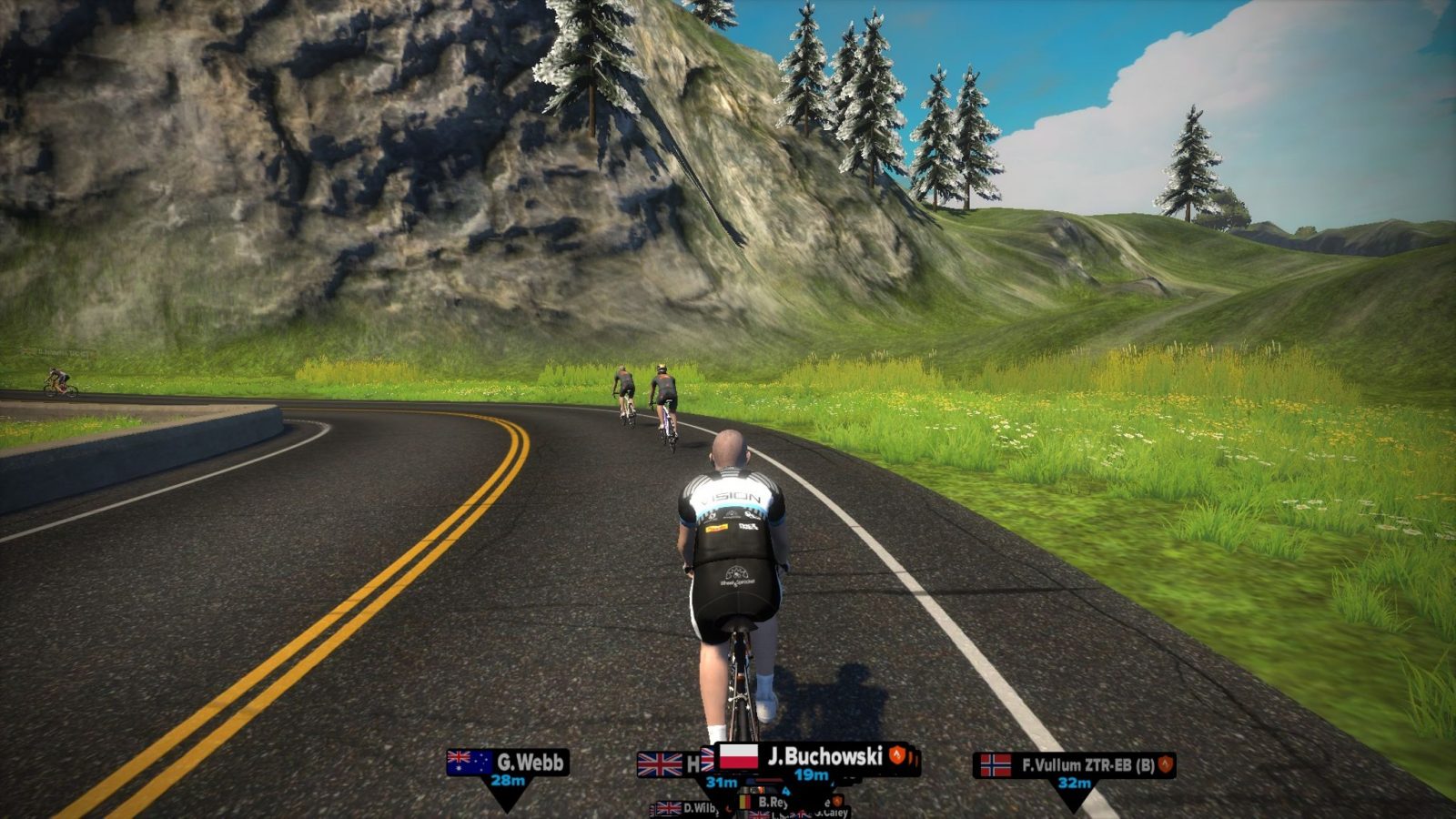 From an organizational perspective, I have to give kudos to Rob for thinking the event thru, organizing it well, and forming a team to help keep improving the race experience. He seems to be the most "on top of it" ride organizer that I've encountered thus far in the Zwiftiverse.
Three Cheers for Standing Starts!
The TFC begins with a standing start, as opposed to the neutral start that most Zwift races use. I prefer the standing start method, since the neutral starts often fall apart. No approach will be perfect (until Zwift releases some race-specific features) but at this time, a standing start based on a universal countdown clock (TFC uses this one) seems like the way to go.
Learn more about The Friday Criterium at the TFC Blog and/or the TFC Facebook Group.