Three climbs up Box Hill were on the menu in the TFC Autumn Race November 11th. With a late winning move, Adam Kiss took the win over Standa Komàrek (TFC) and Neil Duffy (BR Team).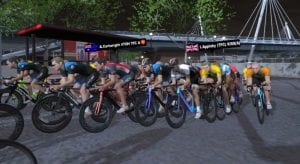 The first climb of the Londonian hill saw the first attacks with four riders coming on top: Boniface, Savin, Norton and Kiss. The quartet was brought back at the end of the descent by a group of 6 with Tarach (Team Poland), Bank (BR Team), TopCat (BR Team), Komàrek (TFC), Duffy (BR Team) and Calabrese. Behind them, Appleby (TFC) and Penno were just a couple of seconds down, but never managed to bridge up, while the next chasing group was already a minute behind.
Attacks and counters go up and down, all through the town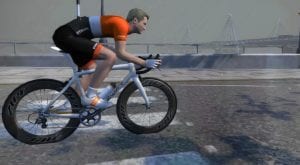 In the second lap, Pasquale Calabrese launched an attack on the flat section, joined by Jacek Tarach (Team Poland) going up Trafalgar climb. The break lasted until the first ramps of Box Hill, where Brett Boniface made his move and went forward, leaving everyone about 20 seconds behind. In the chasing group, only Rob Savin got dropped, paying his dues for his efforts in the first lap. Despite his lead up the hill, Boniface was brought back at the end of the descent.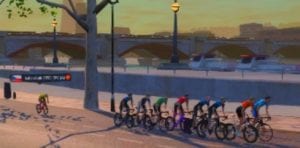 Ultimately, a 9-man group that went into the last lap, leading the race. Neil Duffy (BR Team) made the first move up Trafalgar climb, leaving the chasers a couple of seconds behind. "I don't know what I was thinking, says the BRT rider. I paid for it afterwards, when Kiss passed me, I was dying, I just wanted to survive the climb." Seizing his opportunity, Adam Kiss attacked in the first ramps of Box Hill, leaving everyone behind.
The win for Kiss, 4 podiums for BRT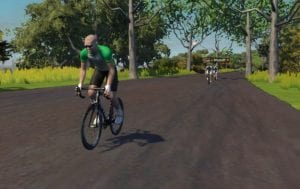 The Australian rider came on top of the climb with a comfortable 30-second advantage over Tarach, Duffy, Komàrek, Boniface, Calabrese and Norton. Kiss managed to keep his advantage over his chasers, taking the win in the A race. A few seconds later, Jacek Tarach (Team Poland) and Standa Komàrek (TFC) completed the podium in a bunch sprint.
In the B category, Jason Murtagh (BR Team) took the win over Miroslav Horak and Benjamin Angless. The current leader of the TFC challenge, Svein-Erik Vattle (§rytteme) took the 14th place for his first race in the B category, setting a new personal w/kg record. Regarding the C race, another BRT rider took the win: Jason Robinson. He won the sprint finish over Steve Reynolds (Type 1), and Rick Hanna (BR Team) completed the podium a few seconds later. Finally, the D race was won by Bhav Parmar, with Steve Swingle and Chris Warner (BR Team) completing the podium.
Here is the race commentary from Jesper Anker & Tim Fulford.
Check it out on Nathan Guerra's Twitch.tv channel >
TFC Autumn Race Series – Nov 11th :
A Category:
1- A.Kiss (AUS-U/A)
2- J.Tarach (POL-Team Poland)
3- S.Komàrek (CZE-TFC)
B Category:
1- J.Murtagh (GBR-BR Team)
2- M.Horak (CZE-U/A)
3- B.Angless (GBR-U/A)
C Category:
1- J.Robinson (GBR-BR Team)
2- S.Reynolds (GBR-Type 1)
3- R.Hanna (GBR-BR Team)
D Category:
1- B.Parmar (IND-U/A)
2- S.Swingle (USA-U/A)
3- C.Warner (GBR-BR Team)
See full race results including rider power, times, and heartrate on ZwiftPower.com >
-the q/l report-