Strava rolled out its "Local Legends" feature in July of 2020 as a way to reward consistency and not just raw speed. Unlike the Strava KOM, which is based strictly on segment time, athletes become a "Local Legend" for a segment by riding it more than any other rider.
It doesn't matter how fast you go. It just matters how many times you've completed the segment recently. The idea is a brilliant one because it's something Strava's entire userbase can chase, from the fastest to the slowest. Or, as DC Rainmaker put it, "If you, like me, aren't likely to take the KOM anytime soon – then you too can win an award for failing the most times."
How Local Legends Works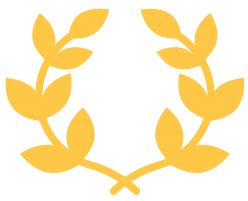 Local Legend status is granted based on a rolling period covering the last 90 days. Whoever has completed a segment the most over the past 90 days receives the laurel wreath as the Local Legend. There is an overall competition as well as one for women only.
As Strava says: these aren't laurels you can rest on. Since your activities age off, you have to continue completing a segment in order to retain Local Legend status.
Every segment has a Local Legends detail page, available at strava.com/segments/[SEGMENT-ID]/local-legend in your web browser or by clicking "View Local Legends" on the segment's detail page in Strava's app.
For example, here's a local segment where I'm currently the Local Legend: strava.com/segments/24430788/local-legend (you may call this a #humblebrag, but 3 efforts in 90 days isn't exactly impressive. The competition pool is small.)
Got more questions? See Strava's Local Legends support page.
Included Zwift Segments
Until this point, only IRL segments were part of the Local Legends feature. But now Strava has rolled it out to selected Zwift segments!
We've been told the 90-day rolling period began on October 18 – Strava isn't entering older segment completions into the competition. So beginning yesterday, the following segments (all originally created as Zwift Insider verified segments) will award Local Legend status based on whoever has completed them the most:
Ride Segments
Watopia
Richmond
London
New York
Innsbruck
Yorkshire
Makuri Islands
France
Paris
Run Segments
Watopia
Our sources tell us a wider rollout including more segments will probably happen once Strava has tested the feature with this short list. (See our full list of Zwift Insider verified Strava segments here.)
Getting Connected to Strava
Of course, you can only grab Local Legend status if you're uploading your Zwift activities to Strava. Activities must be public (visible to "Everyone" to be included in Local Legends count.
If you haven't hooked your Strava account to Zwift yet, here's Zwift's support page explaining how it's done.
Questions or comments?
Post below!