Wattbike Atom (Gen 1)
Smart Bike

The first smart bike on the market, the Atom builds on Wattbike's solid reputation in the indoor bike space. Priced lower than the competition, the Atom also lacks some of the more premium features found in other smart bikes.
The original Atom has since been replaced by the Atom "Next Generation".
Key Specs
MSRP: $2599 USD
Accuracy: +-2%
Flywheel: Dual 4.64KG (10.2 lbs) flywheels
Max Wattage: 2000 W
Max Incline: 25%
Where to Buy
This trainer is no longer in production, but you may find a good deal on used or old stock.
More Details
Brand:

Wattbike

Year Released: 2017 (No longer in production)
Does not require calibration
Weight: 44kg
Cadence: Built in
Communication: ANT+ FEC and Bluetooth Smart Control
Overall Rating

4.2 stars
based on 6 reviews
Easy setup
100%
Accurate power
83%
Realistic inertia
33%
Well-built
100%
Helpful support
100%
Portable/storable
33%
Quiet
50%
Budget-friendly
17%
Great smart bike, no-frills setup & maintenance, super easy to use from DMaier September 30, 2020 


Got the Atom during lockdown in the UK after using a wheel-on smart trainer previously.
Very accurate power data, very easy to use.
It is much smaller than a road bike on a smart trainer, it doesn't wear your road bike and is always ready to use (game changer for me).
Not the best for 'racing' in Zwift as some of the gear changes are sluggish, but if you are not planning on racing this is ideal for you.
Not cheap and unclear how, if they will be able to implement steering...

Easy setup Accurate power Well-built Helpful support Quiet
Wattbike Atom from Margie September 22, 2020 


Generally love this easy to jump on trainer.
Hate the lag and the spin-outs, hopefully soon they will improve these issues.
Could they ever introduce steering with these bikes.

Easy setup Accurate power Realistic inertiaWell-built Helpful support Portable/storable Quiet Budget-friendly
Atom for the family from ATAC STEVE September 16, 2020 


Great for the family to user. Easy to adjust for several family members

Easy setup Accurate power Realistic inertiaWell-built Helpful support Portable/storable Quiet
Wattbike Atom After Two Years. from caennmor September 8, 2020 


I decided on the Atom due to space constraints and after having used the Pro in the gym. Although I am primarily a Zwift user it has connected seamlessly to any other platform I have wanted to try. I cannot comment on the accuracy of the power and inertia as I have nothing to compare it with.
The plus points for me are its size, lack of wear on my road bike and the fact that it is always ready to use. No changing wheel or tyre to couple a trainer to my road bike.
It will be interested to see how Zwift implement steering on smart bikes. The one disadvantage to me is that I cannot ride Repack Ridge for now.

Easy setup Well-built Helpful support
Wattbike Atom from Mitch September 8, 2020 


I'm 6'2, 90kg.
Good sturdy machine, easy to connect on all formats. Steering should be hopefully available soon using buttons

Easy setup Accurate power Well-built Helpful support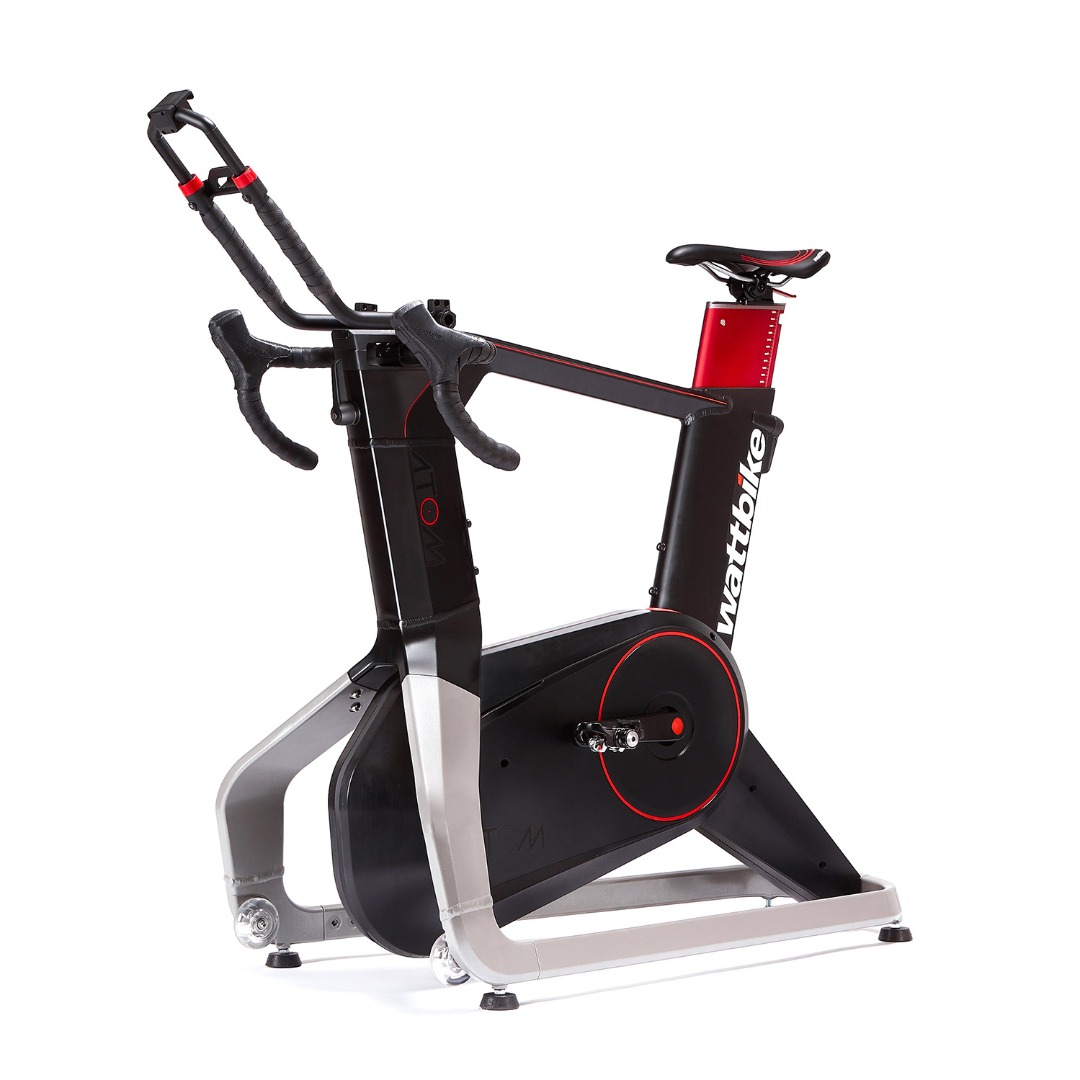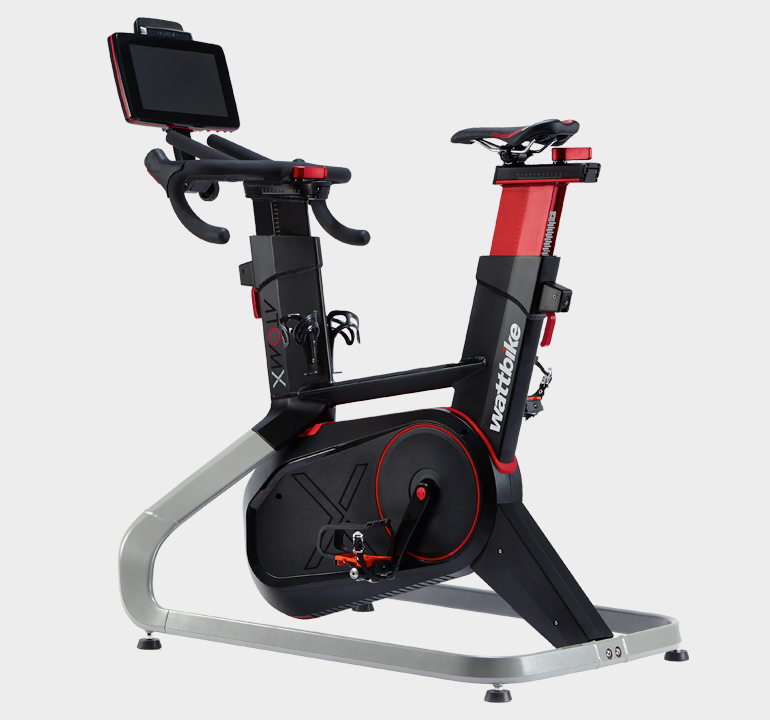 More Wattbike Atom (Gen 1) Reviews
Own this trainer? Post a review!
Great smart bike, no-frills setup & maintenance, super easy to use from DMaier September 30, 2020 


Got the Atom during lockdown in the UK after using a wheel-on smart trainer previously.
Very accurate power data, very easy to use.
It is much smaller than a road bike on a smart trainer, it doesn't wear your road bike and is always ready to use (game changer for me).
Not the best for 'racing' in Zwift as some of the gear changes are sluggish, but if you are not planning on racing this is ideal for you.
Not cheap and unclear how, if they will be able to implement steering...

Easy setup Accurate power Well-built Helpful support Quiet
Wattbike Atom from Margie September 22, 2020 


Generally love this easy to jump on trainer.
Hate the lag and the spin-outs, hopefully soon they will improve these issues.
Could they ever introduce steering with these bikes.

Easy setup Accurate power Realistic inertiaWell-built Helpful support Portable/storable Quiet Budget-friendly
Atom for the family from ATAC STEVE September 16, 2020 


Great for the family to user. Easy to adjust for several family members

Easy setup Accurate power Realistic inertiaWell-built Helpful support Portable/storable Quiet
Wattbike Atom After Two Years. from caennmor September 8, 2020 


I decided on the Atom due to space constraints and after having used the Pro in the gym. Although I am primarily a Zwift user it has connected seamlessly to any other platform I have wanted to try. I cannot comment on the accuracy of the power and inertia as I have nothing to compare it with.
The plus points for me are its size, lack of wear on my road bike and the fact that it is always ready to use. No changing wheel or tyre to couple a trainer to my road bike.
It will be interested to see how Zwift implement steering on smart bikes. The one disadvantage to me is that I cannot ride Repack Ridge for now.

Easy setup Well-built Helpful support
Wattbike Atom from Mitch September 8, 2020 


I'm 6'2, 90kg.
Good sturdy machine, easy to connect on all formats. Steering should be hopefully available soon using buttons

Easy setup Accurate power Well-built Helpful support
All in one data and training platform that makes Zwifting a joy from john.morrow September 8, 2020 


I acquired my Atom during quarantine in NYC, and within an hour of receiving it, I was riding virtually in Central Park, in Zwift. I've since used it to prepare for my first Olympic triathlon, and have big plans for its use in the months and years ahead!

Easy setup Accurate power Well-built Helpful support