Wahoo KICKR Snap Gen 1 (2016)
Wheel On Trainer

Wahoo's first wheel-on trainer, upgraded to the second generation just a year later. While power accuracy with wheel-on trainers can be a bit spotty, the Snap quickly gained a reputation for having the best "feel" of any wheel-on trainer thanks to its large flywheel.
Key Specs
MSRP: $599.99 USD
Accuracy: +-5%
Flywheel: 10.5lb
Max Wattage: 1500 W
Max Incline: 12%
Where to Buy
This trainer is no longer in production, but you may find a good deal on used or old stock.
More Details
Brand:

Wahoo

Year Released: 2016 (No longer in production)
Axle Compatibility: 130/135mm quick release, 12x142 with the purchase of an adapter
Does not require calibration
Weight: 17.2kg
Communication: ANT+ and Bluetooth
Physical Dimensions: 29" x 26" (74cm x 66cm)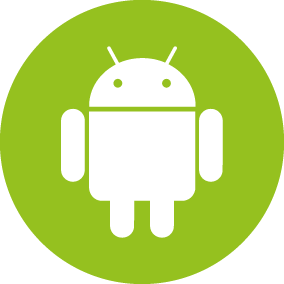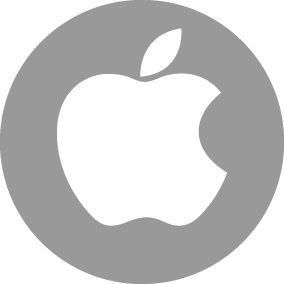 Support App: Wahoo Fitness
Use the Wahoo Fitness app to perform spindown calibrations (including advanced factory spindowns) as well as firmware updates on your KICKR trainers. The app also lets you configure other devices in the Wahoo indoor ecosystem such as the Climb and Headwind, as well as control your trainer for workouts.
Overall Rating

4.3 stars
based on 21 reviews
Easy setup
95%
Accurate power
29%
Realistic inertia
38%
Well-built
90%
Helpful support
29%
Portable/storable
62%
Quiet
52%
Budget-friendly
76%

Solid Entry-Level Smart Trainer from mikes September 29, 2020 


I got this because I thought I would still use my bike outside and I didn't want the hassle of taking a wheel on and off each time. However, the bike that's on the trainer never moves so I should probably have just gotten a wheel-off trainer. That being said, this is a solid product and has given me few problems. The power data is very similar to what I see on my power meter when riding outdoors (admittedly on another bike). ERG mode is a little annoying, in the sense that it's slow to register and then overreacts, ramping up the resistance, so I just avoid ERG mode. I'd recommend this for anyone that wants to get started with a smart trainer and is on a budget.

Easy setup Accurate power Well-built Budget-friendly
Kickr Snap – My most reliable part of Zwifting from RichardGlazer September 25, 2020 


I bought my Snap back in February 2016 to begin Zwifting after back surgery. I'd never had or used a turbo trainer before. I chose not to invest in a DD trainer as I wasn't sure how long this novelty/ love affair with Zwifting would last.

Of all the technology I have used including three HR monitors, a cadence sensor, MacBooks, PCs, TVs, iPads and iPhones, the Snap has been, singly, the most reliable component. Don't get me wrong, if I was advising anyone now, go for a direct drive unit if you have the funds. If, however, you're being cautious either because you may not have the funds or you're not sure if Zwift will be right for you, this is a fantastic compromise. 20,000km and 215000 metres later, I still love it.

I use mine on a tiled garage floor so vibration or noise aren't a thing or a consideration. My only criticism to date is that on this surface, the rubber feet have warn through and replacements are unnecessarily expensive from Wahoo. I eventually found a very low cost alternative on Amazon.

I have had some technical questions and have put them to Wahoo. These are 'user-being-an-idiot' issues and not the product. Wahoo support are brilliant so feel happy investing in anything from them.

Easy setup Realistic inertiaWell-built Helpful support Portable/storable Budget-friendly
The KICKR (SNAP) that keeps on TICKN. from ektogamut September 21, 2020 


This trainer has been passed between members of my family. Altogether, I would see that we have collectively put at least 5000 miles onto it. There has been no change in performance. The unit is reliable and has never given me any problems. Furthermore, I recently upgraded to a V4 KICKR. I feel that arguably the SNAP is quieter than the V4, but maybe I got a noisy V4. Both machines are quieter than the shop fan I use while riding. One should note that the SNAP is much quieter with a trainer tire.
This particular unit claims lesser power accuracy (+-5%), but it did not noticeably effect my races or training. My only knock against it is that it does has some of the drawbacks of a wheel on trainer, which that it seemed to take longer to adjust to a target power during a workout compared to the direct drive trainer. Otherwise, I have been incredibly happy with the V4 KICKR SNAP. It has been a great unit and I would absolutely recommend it to someone looking to try out indoor virtual cycling.

Easy setup Well-built Quiet Budget-friendly
Very reliable, consistent performance, finish corrodes easily. from strozera September 17, 2020 


I've been using this trainer for four years. It has been essentially bullet-proof, very reliable, with consistent performance. My biggest gripe is that the chrome finish of the wheel clamp corrodes very easily. I sweat buckets, which has resulted in a lot of oxidation build-up on the chrome parts, even if I wipe the trainer after each ride. So far, the brown, nasty-looking corrosion has not affected performance, but I fear that the whole clamp will fall apart one of these days. The resistance wheel is also starting to wear excessively at the contact point with the tire. For a wheel-on trainer, I don't find it objectionably noisy at all, although it can't compare with today's better direct-drive models.

Easy setup Realistic inertiaWell-built
The original SNAP, so far so good! from Drew P. September 16, 2020 


I bought the SNAP Gen 1 almost 4 years ago and, other than some stickers peeling off the flywheel, it is still going strong! It folds up pretty small so I can slip it into my office closet. Setup is pretty quick... get it out, put bike on, pump up time, crank the handle 2 full turns and ride. It's very quiet, I can really only hear my drive train and the fans blowing my sweat away.

Personally, I don't mind the wheel on type trainer especially once I picked up a spare wheel with a specific trainer tire (Vittoria Zaffiro Pro). The first tire lasted about 3 years on the trainer (roughly 400 hours) before developing a little bulge, so I replaced it about 6 months ago with the same model.

Have considered "upgrading" a few times to one of the fancy new wheel off trainers, but there seem to be issues with all of them and they are far more expensive. Mine ain't broke, so I ain't fix'n it!

Easy setup Well-built Portable/storable Quiet Budget-friendly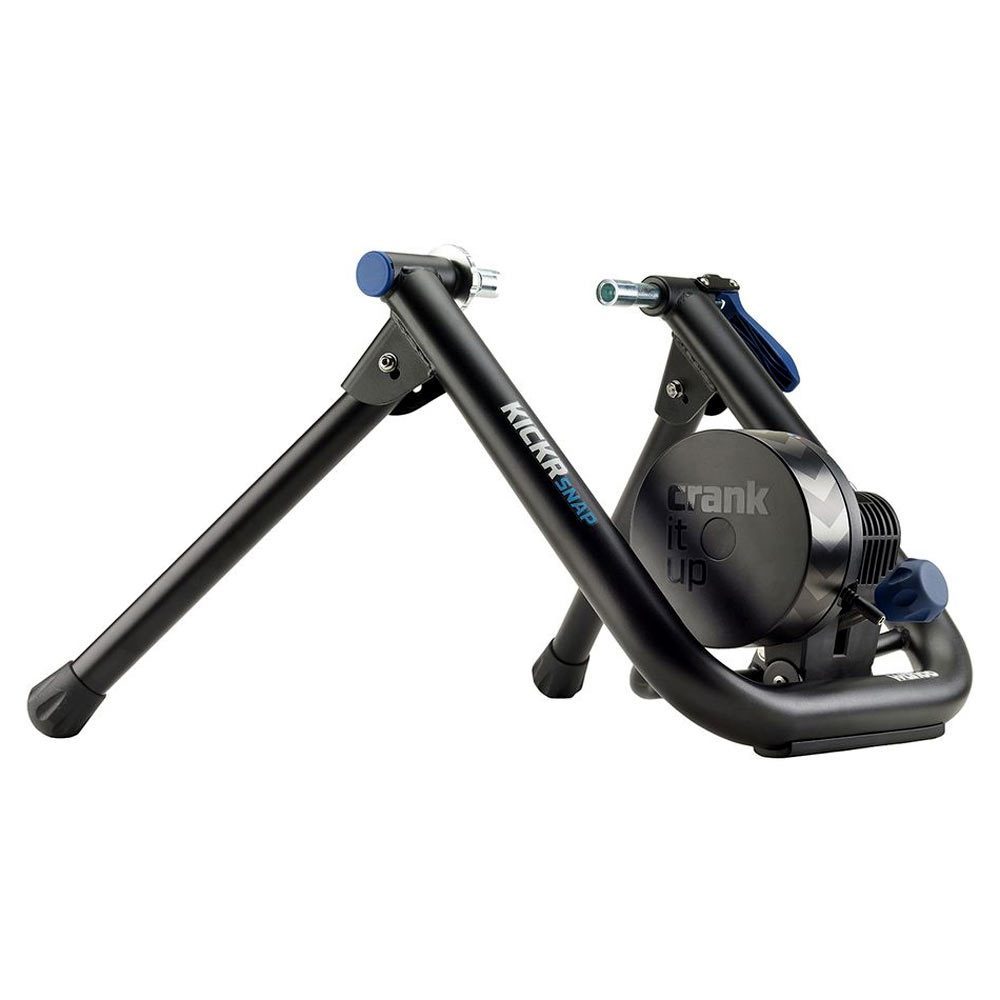 More Wahoo KICKR Snap Gen 1 (2016) Reviews
Own this trainer? Post a review!

Solid Entry-Level Smart Trainer from mikes September 29, 2020 


I got this because I thought I would still use my bike outside and I didn't want the hassle of taking a wheel on and off each time. However, the bike that's on the trainer never moves so I should probably have just gotten a wheel-off trainer. That being said, this is a solid product and has given me few problems. The power data is very similar to what I see on my power meter when riding outdoors (admittedly on another bike). ERG mode is a little annoying, in the sense that it's slow to register and then overreacts, ramping up the resistance, so I just avoid ERG mode. I'd recommend this for anyone that wants to get started with a smart trainer and is on a budget.

Easy setup Accurate power Well-built Budget-friendly
Kickr Snap – My most reliable part of Zwifting from RichardGlazer September 25, 2020 


I bought my Snap back in February 2016 to begin Zwifting after back surgery. I'd never had or used a turbo trainer before. I chose not to invest in a DD trainer as I wasn't sure how long this novelty/ love affair with Zwifting would last.

Of all the technology I have used including three HR monitors, a cadence sensor, MacBooks, PCs, TVs, iPads and iPhones, the Snap has been, singly, the most reliable component. Don't get me wrong, if I was advising anyone now, go for a direct drive unit if you have the funds. If, however, you're being cautious either because you may not have the funds or you're not sure if Zwift will be right for you, this is a fantastic compromise. 20,000km and 215000 metres later, I still love it.

I use mine on a tiled garage floor so vibration or noise aren't a thing or a consideration. My only criticism to date is that on this surface, the rubber feet have warn through and replacements are unnecessarily expensive from Wahoo. I eventually found a very low cost alternative on Amazon.

I have had some technical questions and have put them to Wahoo. These are 'user-being-an-idiot' issues and not the product. Wahoo support are brilliant so feel happy investing in anything from them.

Easy setup Realistic inertiaWell-built Helpful support Portable/storable Budget-friendly
The KICKR (SNAP) that keeps on TICKN. from ektogamut September 21, 2020 


This trainer has been passed between members of my family. Altogether, I would see that we have collectively put at least 5000 miles onto it. There has been no change in performance. The unit is reliable and has never given me any problems. Furthermore, I recently upgraded to a V4 KICKR. I feel that arguably the SNAP is quieter than the V4, but maybe I got a noisy V4. Both machines are quieter than the shop fan I use while riding. One should note that the SNAP is much quieter with a trainer tire.
This particular unit claims lesser power accuracy (+-5%), but it did not noticeably effect my races or training. My only knock against it is that it does has some of the drawbacks of a wheel on trainer, which that it seemed to take longer to adjust to a target power during a workout compared to the direct drive trainer. Otherwise, I have been incredibly happy with the V4 KICKR SNAP. It has been a great unit and I would absolutely recommend it to someone looking to try out indoor virtual cycling.

Easy setup Well-built Quiet Budget-friendly
Very reliable, consistent performance, finish corrodes easily. from strozera September 17, 2020 


I've been using this trainer for four years. It has been essentially bullet-proof, very reliable, with consistent performance. My biggest gripe is that the chrome finish of the wheel clamp corrodes very easily. I sweat buckets, which has resulted in a lot of oxidation build-up on the chrome parts, even if I wipe the trainer after each ride. So far, the brown, nasty-looking corrosion has not affected performance, but I fear that the whole clamp will fall apart one of these days. The resistance wheel is also starting to wear excessively at the contact point with the tire. For a wheel-on trainer, I don't find it objectionably noisy at all, although it can't compare with today's better direct-drive models.

Easy setup Realistic inertiaWell-built
The original SNAP, so far so good! from Drew P. September 16, 2020 


I bought the SNAP Gen 1 almost 4 years ago and, other than some stickers peeling off the flywheel, it is still going strong! It folds up pretty small so I can slip it into my office closet. Setup is pretty quick... get it out, put bike on, pump up time, crank the handle 2 full turns and ride. It's very quiet, I can really only hear my drive train and the fans blowing my sweat away.

Personally, I don't mind the wheel on type trainer especially once I picked up a spare wheel with a specific trainer tire (Vittoria Zaffiro Pro). The first tire lasted about 3 years on the trainer (roughly 400 hours) before developing a little bulge, so I replaced it about 6 months ago with the same model.

Have considered "upgrading" a few times to one of the fancy new wheel off trainers, but there seem to be issues with all of them and they are far more expensive. Mine ain't broke, so I ain't fix'n it!

Easy setup Well-built Portable/storable Quiet Budget-friendly
Still going strong from Abramos September 16, 2020 


I have been using this trainer for several years now and it is still going strong. I did have to replace my road tires with a trainer tire but that has been the only minor issue. Great unit if you are starting out and also a great unit if you don't need all of the bells and whistles of the higher end trainers.

Easy setup Well-built Helpful support Portable/storable Quiet Budget-friendly
Solid trainer but loud from Mark | LEQP Provence September 11, 2020 


This trainer has done me well for the last 3 years. It is a bit loud which is under stable for a wheel on trainer. Only drawback is it does not support all thru-axle frames. Def check their compatibility sheet before buying if you have a disc wheel bike.

Easy setup Well-built Portable/storable
KICKR Snap Gen 1 from TCR1 September 11, 2020 


Since I bought this Smarttrainer in 2017 and used it for nearly 7000 km it runs absolutely reliable and without any concerns.

It reacts quickly to changes in gradient and is quiet with the right equipment (I recommend the indoor tyre Schwalbe Insider) und setup (right gear).

If I have to buy a new one I would choose the KICKR Snap again without any doubt.

Easy setup Accurate power Realistic inertiaWell-built Portable/storable Quiet Budget-friendly
Kickr Snap (1) from LPrinter September 9, 2020 


Has worked flawlessly for > 3years (in contrast to the previous trainer. I´ll not mention any names, tacx you.)

Easy setup Well-built Portable/storable Budget-friendly
Great value on 2nd hand market from StephenJ September 8, 2020 


A good option, and value for money on the second hand market. I have had three of these now, and all have done the job admirably (one for me, one for my partner, and one for my son). Spin down needed regularly, and as they get older they take up to 20 mins to warm up for power accuracy, but in terms of road feel and value, it is spot on.

Easy setup Accurate power Realistic inertiaWell-built Quiet
KICKR SNAP CHANGING MY WINTER TRAINING ROUTINE from WOODFORD Biker September 8, 2020 


Before I purchased the Wahoo Snap, I could only ride on a trainer for 20-30 minutes maximum. Now, I ride smart trainer with Zwift and ride anywhere from 1-3 hours at a time. It really keeps me in shape and really reduces my ramp up period when the weather gets rideable. I now ride a smart trainer year round especially on windy or rainy days. A definite game changer for me.

Easy setup Accurate power Well-built Portable/storable Quiet Budget-friendly
KickR Snap from Sarahkc77 September 8, 2020 
Easy setup Accurate power Helpful support Portable/storable Budget-friendly
Older Snap from FasterPastor September 8, 2020 
Easy setup Well-built Quiet Budget-friendly
Solid workhorse after some initial problems from sumit.1.sen September 8, 2020 


The Kickr SNAP was very easy to set up and I really liked its heavy flywheel. However, when I bought the trainer in 2016, I initially had a lot of trouble using it with Zwift. The trainer worked fine with Sufferfest and TrainerRoad but would not track the power output of the Zwift course. It was only after contacting Wahoo customer service and getting an early version of a firmware upgrade that things began to work well. I also used some troubleshooting tips for tightening down my rear wheel correctly. Since then, I have had very few problems with the unit and it just works.

Pros:
- heavy flywheel giving a more realistic feel
- relatively inexpensive
- durable
- relatively quick to switch bikes

Cons:
- calibration is sensitive to how tight the tire is locked down. The calibration apps do not help you dial this in to the best range.
- some lag on quickly changing courses, e.g. workouts with sudden power surges
- ambient light and dust can cause the speed sensor to be less accurate. Cleaning the internal electronics can help.
- power accuracy doesn't seem that good. Subjectively, the power output vs my perceived effort does not seem to be that uniform, even after calibrating the unit.

Easy setup Realistic inertiaWell-built Helpful support Budget-friendly

Experience with my First Smart Trainer from KP September 8, 2020 


The Wahoo Kickr Snap Smart Trainer was my first smart trainer. I replaced the Kickr Snap with a Kickr Core because I wanted more accurate power - the Kickr Snap was prone to power drops which is extremely frustrating if you are riding in group rides or races on Zwift and did not translate the changes in grade as quickly as my new Kickr Core. The Kickr Snap generated power using tension on the back tire...this created a vibration that would wake up my entire house when I completed my cycling workouts in the morning. It was awkward to switch the training tire or the wheels on the bike which limited my use of my trainer bike for outdoor rides during the shoulder season. Although the Kickr Snap is a great entry level trainer, if you are anticipating being on the bike indoors 3-4 times a week, I would recommend spending more to get the Kickr or Kickr Core depending on your weight & power output.

Portable/storable Budget-friendly
Old faithful from J September 8, 2020 


This trainer has been used pretty heavily over the years and the only signs are the sweat rust on the skewer clamps and a polished center stripe where the wheel meets the roller. This thing still runs great and I have never had an issue with it!

Easy setup Realistic inertiaWell-built Portable/storable Quiet Budget-friendly
Wahoo Kickr Snap from ErieCat September 8, 2020 


Started riding my Kickr Snap Feb 2016. Nearly 10k miles with no problems.

Easy setup Well-built Portable/storable Quiet
Continues to work well! from ppival September 8, 2020 


Somehow I had enough money to pick one of these up when they first came out, and I've been pleased with my original unit ever since. Every once in a while it does *appear* to mess up on ERG on a hard workout, causing me to have to abort because I can no longer turn the pedals, but it's also possible that I have reached the point of fatigue :-/.

The unit is pretty quiet, incredibly well-built, and very sturdy. It might be nice to have some built-in movement, but it's not a big deal. I have run it along with a crank-based power meter (4iiii), and the two tracked together very closely.

I know there was a quality control issue with some recent Wahoo units, but I've never had trouble with mine, and someday, should I be in the market again, Wahoo will be at the top of the list of possibilities.

Easy setup Accurate power Realistic inertiaWell-built Helpful support Portable/storable Quiet
everything you need, nothing you don't from CMC September 8, 2020 


I've been using the wahoo kickr snap since late 2016. It's not the quietest trainer, but if that isn't a problem for you there's absolutely nothing wrong with this unit. I end up using my crank-based power meter rather than the power readings from the trainer, as it seems to be considerably more responsive - which helps for zwift races, but wouldn't be an issues for free rides or group rides. I've also found that I don't need to dedicated trainer tire. I've been using conti GP4000s for years on this trainer without excessive tire wear or other issues.

Easy setup Well-built Budget-friendly
Wahoo Kickr Snap, still going strong from paul September 8, 2020 


Between my wife and I we've had this Kickr Snap for 4 years. She used it 4-5 times a week for a year, then upgraded to a Kickr. It sat for a few years and I started using it in March, logging 2400 virtual miles since then. It's still going strong and, despite occasional issues, is great. Considering the relatively low initial investment and the high amount of use with few problems I'd say it's an outstanding value.
The pros: low initial investment, incredible longevity, pretty simple to use.
The cons: I do occasionally have issues due to the wheel on design. It requires daily spindown calibration and occasionally huge variances will pop up requiring an advanced spindown. I don't have a high enough power output (I think) to hit it's max measurement capabilities but sometimes the simulated gradient limitations affect the experience.

Easy setup Well-built Budget-friendly
Perfect Wheel-On Trainer. Can't fault it. from RichardGlazer September 4, 2020 


I've used my Snap for more than five years. It's always functioned perfectly. I had some issues with the rubber feet as they wore out on a tiled floor but Wahoo provided fantastic support. For Zwifters restricted to wheel-on trainer by budget, I can't fault the Snap.

Easy setup Realistic inertiaWell-built Helpful support Portable/storable Quiet Budget-friendly