Wahoo KICKR Gen 3 (2017)
Direct Drive Trainer

The third generation KICKR was the first to be Climb compatible, but it still used the noisy timing belt drive. It would be replaced a year later by the Gen 4 KICKR 2018.
Key Specs
MSRP: $1199.99 USD
Accuracy: +-2%
Flywheel: 12lb
Max Wattage: 2200 W
Max Incline: 20%
Where to Buy
This trainer is no longer in production, but you may find a good deal on used or old stock.
More Details
Brand:

Wahoo

Year Released: 2017 (No longer in production)
Axle Compatibility: 130/135mm quick release, 12x142 and 12x148 thru-axle
Requires Calibration
Weight: 21kg
Cadence: Separate Wahoo RPM sensor included
Communication: ANT+ and Bluetooth
Cassette Included: 11-speed
Physical Dimensions: 20" x 28" (54 cm x 71 cm)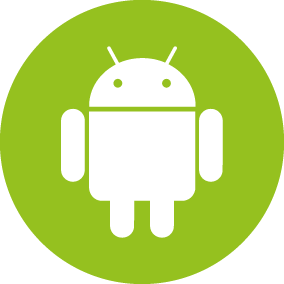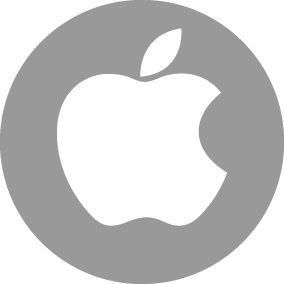 Support App: Wahoo Fitness
Use the Wahoo Fitness app to perform spindown calibrations (including advanced factory spindowns) as well as firmware updates on your KICKR trainers. The app also lets you configure other devices in the Wahoo indoor ecosystem such as the Climb and Headwind, as well as control your trainer for workouts.
Overall Rating

4.5 stars
based on 24 reviews
Easy setup
100%
Accurate power
92%
Realistic inertia
79%
Well-built
92%
Helpful support
46%
Portable/storable
46%
Quiet
38%
Budget-friendly
0%
Wahoo Kickr Gen 3 from stevelincs September 29, 2020 
Easy setup Accurate power Realistic inertiaWell-built
Wahoo KICKR 2017 from K4m1k4z3 September 27, 2020 


+ Great build quality
+ High accuracy in all wattage ranges (+/- 1% compared to my 4iiii crank)

- Firmware update always gets stuck on my Android phone
- Had a bearing issue after 1 year. Got replaced with KICKR 2018.

Easy setup Accurate power Realistic inertiaWell-built Helpful support
Great Trainer from Gary September 24, 2020 


Bomb Proof, solid state, no issues

Easy setup Accurate power Realistic inertiaWell-built Quiet

Like everything else, it has it's pros and cons from dpr4473 September 23, 2020 


I've been on the Kickr 17 almost daily since I bought back in January of 2018, so that says a lot to it's durability. But it has had it's issues along the way. The first problem to arise was an unusual scraping noise that, after a LONG time agonizing of it, and going back and forth with Wahoo support, turned out to be the tensioner wheel (tighten the bolt too much, and the belt start making a scraping sound; ease the bolt out ways, and the scraping stops). Problem two, which I'm still experiencing to this day, is that the trainer's resistance fades off during sprints; you'll get a nice peak power, but after five seconds or so the watts take a substantial nose-dive, and you pretty much flat-line around 600w regardless of your cadence increasing. When you're in 52/12 and turning over 100rpm and only getting 600 - 650 w ... there's a problem (Wahoo mentioned something about the "flywheel outspinning the input," whatever that means. So in the end, my time with the Kickr 17 has been a love/hate kind of relationship. I can Zwift daily, can rely on accurate power, but I keep getting my arse handed to me in every Zwift race because it won't allow for proper sustained power in the sprints.

Easy setup Accurate power Realistic inertiaWell-built Helpful support Portable/storable
the trainer that set the standard from David B$ September 22, 2020 


I got this trainer at a great discount when the 2018 models came out, so the price was manageable -- not the cheapest, but equivalent with the newer CORE trainers except with much better quality. I don't race, so the extra-high power capacity of the newer models was not relevant to my needs (if I ever push over 1000 watts on it, I'll be a happy rider). I needed a sturdy, responsive trainer that will accommodate a number of different cassette sizes for my family's various bikes, and I wanted to have the capacity to add a KICKR CLIMB once my budget made it possible. I haven't regretted the choice in the least. The trainer is everything you'd want for everyday performance, and swapping out the cassette is easy with the right tools (lockring tool, chain whip, and adjustable wrench/spanner). Zwift connectivity has been flawless. Zero troubles and many productive hours in the saddle on this trainer. Highly recommended.

Easy setup Accurate power Realistic inertiaWell-built Helpful support Quiet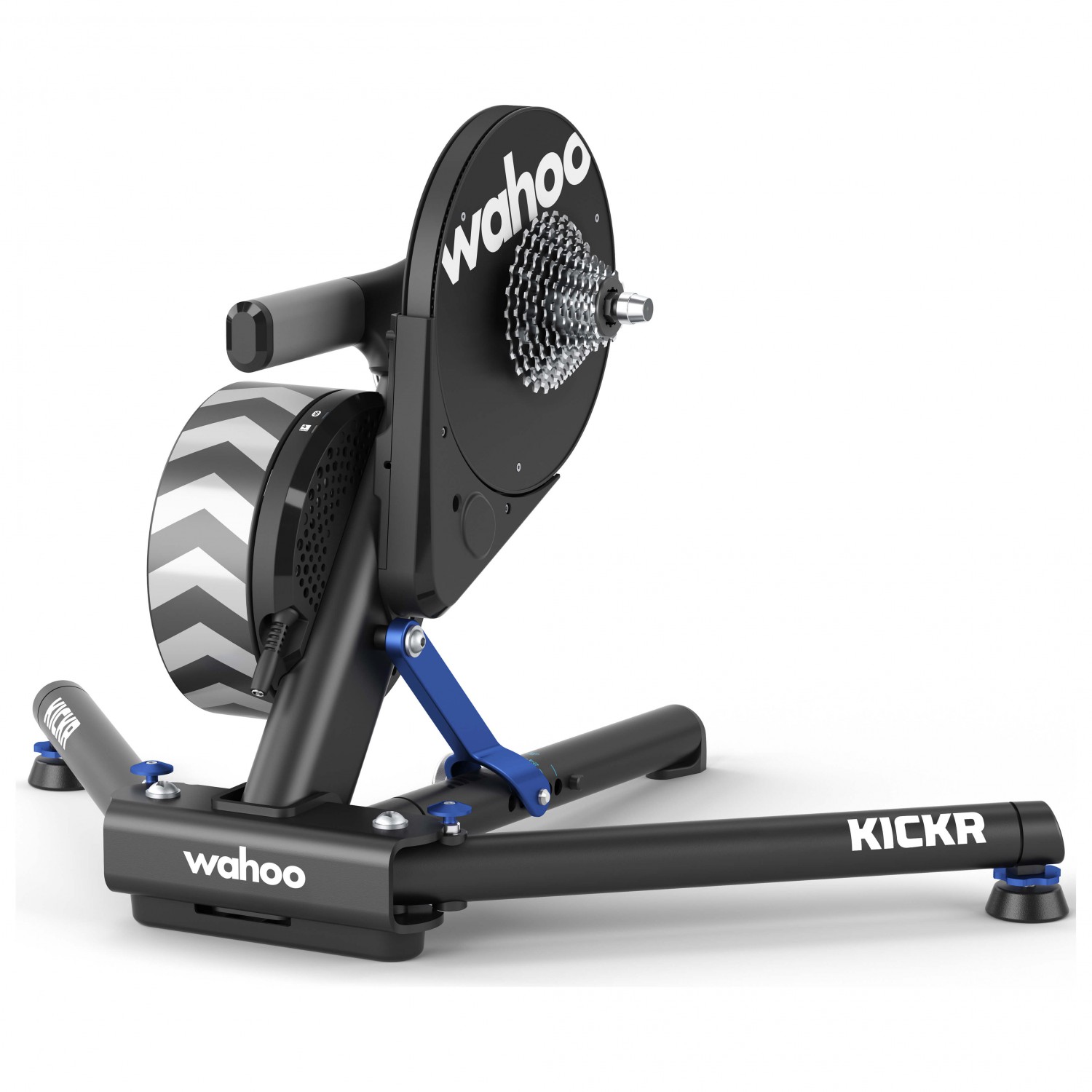 More Wahoo KICKR Gen 3 (2017) Reviews
Own this trainer? Post a review!
Wahoo Kickr Gen 3 from stevelincs September 29, 2020 
Easy setup Accurate power Realistic inertiaWell-built
Wahoo KICKR 2017 from K4m1k4z3 September 27, 2020 


+ Great build quality
+ High accuracy in all wattage ranges (+/- 1% compared to my 4iiii crank)

- Firmware update always gets stuck on my Android phone
- Had a bearing issue after 1 year. Got replaced with KICKR 2018.

Easy setup Accurate power Realistic inertiaWell-built Helpful support
Great Trainer from Gary September 24, 2020 


Bomb Proof, solid state, no issues

Easy setup Accurate power Realistic inertiaWell-built Quiet

Like everything else, it has it's pros and cons from dpr4473 September 23, 2020 


I've been on the Kickr 17 almost daily since I bought back in January of 2018, so that says a lot to it's durability. But it has had it's issues along the way. The first problem to arise was an unusual scraping noise that, after a LONG time agonizing of it, and going back and forth with Wahoo support, turned out to be the tensioner wheel (tighten the bolt too much, and the belt start making a scraping sound; ease the bolt out ways, and the scraping stops). Problem two, which I'm still experiencing to this day, is that the trainer's resistance fades off during sprints; you'll get a nice peak power, but after five seconds or so the watts take a substantial nose-dive, and you pretty much flat-line around 600w regardless of your cadence increasing. When you're in 52/12 and turning over 100rpm and only getting 600 - 650 w ... there's a problem (Wahoo mentioned something about the "flywheel outspinning the input," whatever that means. So in the end, my time with the Kickr 17 has been a love/hate kind of relationship. I can Zwift daily, can rely on accurate power, but I keep getting my arse handed to me in every Zwift race because it won't allow for proper sustained power in the sprints.

Easy setup Accurate power Realistic inertiaWell-built Helpful support Portable/storable
the trainer that set the standard from David B$ September 22, 2020 


I got this trainer at a great discount when the 2018 models came out, so the price was manageable -- not the cheapest, but equivalent with the newer CORE trainers except with much better quality. I don't race, so the extra-high power capacity of the newer models was not relevant to my needs (if I ever push over 1000 watts on it, I'll be a happy rider). I needed a sturdy, responsive trainer that will accommodate a number of different cassette sizes for my family's various bikes, and I wanted to have the capacity to add a KICKR CLIMB once my budget made it possible. I haven't regretted the choice in the least. The trainer is everything you'd want for everyday performance, and swapping out the cassette is easy with the right tools (lockring tool, chain whip, and adjustable wrench/spanner). Zwift connectivity has been flawless. Zero troubles and many productive hours in the saddle on this trainer. Highly recommended.

Easy setup Accurate power Realistic inertiaWell-built Helpful support Quiet
Perfect trainer at its time from bdrucker September 18, 2020 


Faultless operation in 20000+ miles.

Easy setup Accurate power Realistic inertiaWell-built Portable/storable Quiet
My First Smart Trainer from Master Chief September 17, 2020 


Moving from this to a friction based wheel system was a huge improvement.

Positives: Well Engineered, Stable Riding Platform, Accurate, Robust, Reliable, Great Support from Wahoo, Rarely get power dropouts, Easy to Pair with Zwift, Spare Parts available, Bearing/Belt/Freehub all replaceable unlike some competitor brands, No Riser Block needed

Negatives: Expensive, Supplied SRAM Cassette caused issues so had to replace with Shimano, Not as quiet as I had hoped for, Need to re-calibrate

Easy setup Accurate power Realistic inertiaWell-built Helpful support
Dependable from Rusty September 16, 2020 


I purchased this as a slightly used trainer in 2019, and have had absolutely no issues with it. It's been quiet, dependable and, while heavy because of the flywheel, transportable when I've needed to travel. It provides a very stable platform for my Zwift rides.

Easy setup Accurate power Realistic inertiaWell-built Portable/storable Quiet
The last best Kickr? 😛 from cmcneese September 16, 2020 


This falls just a bit short on road feel to my Saris H2, but is so good that the difference is relatively minor. It is a rock solid trainer that is super reliable. I love the adjustable height frame to dial in feel on rocker plates, and keep the overall setup height lower than other fixed trainers (Tacx Neo 2 and Saris H2).

Easy setup Accurate power Realistic inertiaWell-built Helpful support Portable/storable
Solid and reliable from Mac Weelz September 11, 2020 


Bought this in January of 2018 after I got hooked on Zwift. It's been reliable and problem free from day 1. It's always been within 2% of my other power sources and can simulate wattages that I'll never achieve. It's relatively quiet, and occasionally I can get the belt to slip if I really jump on a high torque sprint. Otherwise, it's been solid and easy to live with over the last couple years and almost 10k miles.

Easy setup Accurate power Realistic inertiaWell-built
3 years and still as dependable as ever from gdmtris September 9, 2020 


I purchased the Kickr in November 2017 in order to ride on Zwift. Out of the box it felt solid and robust and it was the easiest thing to get set up and riding on Zwift. I've never suffered any dropouts either by BLE or ANT+ and haven't needed to perform any maintenance on it in that time. I currently use it with an Apple TV for zwifting, but have also used a laptop with an ANT+ dongle and connectivity has always been faultless. I use it 4 to 5 times a week for a mixture of free riding and training plans and the power based on feel alone seems consistent. I don't calibrate anywhere near as often as suggested, but haven't felt any negative effects as a result. I've never had to contact support and thankfully have a dedicated area for the bike and trainer so don't have to worry about how portable it is, however, it folds down nicely and doesn't take up a great deal of space. Brand new it was approximately £900 and is easily one of best purchases I have ever made. I would definitely recommend and when it comes time to replace it, I'll definitely consider a Wahoo machine over its competitors due to brilliant experience I've had with this.

Easy setup Accurate power Realistic inertiaWell-built Quiet
KICKR still KING Gen 3 from brad.allen September 8, 2020 


Upgraded from a KICKR Gen 1 after 4 years and still in love with this trainer. Rock solid, reliable, quiet, easy setup, accurate, friend. Wahoo supplied free of charge a 12x135mm adapter to fit my superseded Specialized SCS 135mm thru axle. The trainer is compatible with the KICKR Climb and still very quiet although I believe the Gen 4 belt is even more quiet. I use a Wahoo mat over a concrete floor in a downstairs pain cave. Accuracy is spot on as I run Assioma power pedals on the bike and the KICKR is always within 1 to 2% of the pedals. If I ever needed to upgrade again I would stick with a Wahoo KICKR 👍🥰

Easy setup Accurate power Realistic inertiaWell-built Helpful support Portable/storable Quiet
Great trainer from eosportstrain September 8, 2020 


This was a great purchase. I upgraded from a CompuTrainer and absolutely love it. It was so easy to set up, it was so easy to connect to Zwift, and it's very easy to travel with (which is awesome). I never had any issues with it so I never have had to call support. As for noise, my family seems to think it's a bit noisy, but I don't seem to notice it. Right now, I'm generally on it about 6 days a week on average (about 250-300 miles/week).

Easy setup Accurate power Realistic inertiaWell-built Portable/storable
Gen 3 – better but looking for a new gen from skiutah1080 September 8, 2020 


My first foray into the smart trainer world is my Gen 3 (2017) Wahoo Kickr.
I have never owned a smart trainer previously or ANY indoor trainer at all for that matter... Any indoor bike work was in spin classes or stationary bikes in the gym... WHAT a wake up I was in for!
In any case, I purchased a Wahoo Kickr after some pretty exhaustive and intensive research. It honestly was a bit of a toss-up, but I just HAPPENED to find somebody selling a Kickr as they had just purchased the Kickr Bike.
In any case I've fallen in love with indoor training and my Wahoo Kickr. So much so that I'm looking yo upgrade to the newest Gen 5.

Easy setup Accurate power Realistic inertiaWell-built Portable/storable
Wahoo KICKR Review from MrPresident JSTS September 8, 2020 


The Wahoo KICKR is an excellent smart trainer. Sturdy construction, solid base and it is very quiet

Easy setup Accurate power Well-built Portable/storable Quiet
Smart Trainer Review from markmichalowski September 8, 2020 


I have been using my trainer since February of 2018. I connect Zwift through Apple TV and my Bluetooth connections through the companion App. Works great

Easy setup Accurate power Well-built
Older kickr from Bhawk871 September 8, 2020 


Have been a reliable and solid unit

Easy setup Accurate power Well-built
2017 Wahoo Kickr from JD September 7, 2020 
Easy setup Accurate power Well-built Quiet
Fantastic! from kdstotes September 5, 2020 
Easy setup Accurate power Realistic inertiaWell-built Helpful support
Kickr 2017 after 3 years from Bopspe September 4, 2020 
Easy setup Accurate power Realistic inertiaWell-built Helpful support
Wahoo Kickr Gen 3 from oc3sports September 4, 2020 


I came off of an old Computrainer. This is my first smart trainer. I have had no issues with heavy use.

Easy setup Realistic inertia Helpful support
Great trainer.. only missing climb functionality. from mcstruthers September 3, 2020 


I love my Kickr and it has done me well for years. My only issue is that I was gifted a Kickr climb and it's not compatible. That and it could be quite, but some noise cancelling headphones for Discord/ music fixed that.

Easy setup Accurate power Realistic inertiaWell-built Helpful support Portable/storable Quiet

Decent Trainer to start with from DEADPOOL September 3, 2020 


Make sure you set up your bike correctly if you have a through axel. Had to retap my threads - lesson learned. Simple easy use but very very loud!

Easy setup Helpful support Portable/storable
Wahoo Trainer Review from Pieteravenant August 27, 2020 
Easy setup Accurate power Realistic inertiaWell-built Portable/storable