Wahoo KICKR Gen 2 (2016)
Direct Drive Trainer

Wahoo's upgrade to its original KICKR brought improved accuracy and responsiveness while reducing noise levels a bit. The Gen 2 would be replaced just one year later by the Gen 3 KICKR 2017.
Key Specs
MSRP: $1199 USD
Accuracy: +-2%
Flywheel: 12lb
Max Wattage: 2200 W
Max Incline: 20%
Where to Buy
This trainer is no longer in production, but you may find a good deal on used or old stock.
More Details
Brand:

Wahoo

Year Released: 2016 (No longer in production)
Axle Compatibility: 130/135mm quick release (12x142 thru axle compatible with adapter kit)
Requires Calibration
Weight: 21kg
Cadence: Separate Wahoo RPM sensor included
Communication: ANT+ and Bluetooth
Cassette Included: Yes, 11-speed
Physical Dimensions: 20" x 28" (54 cm x 71 cm)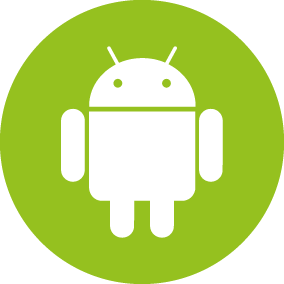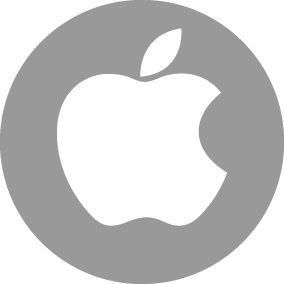 Support App: Wahoo Fitness
Use the Wahoo Fitness app to perform spindown calibrations (including advanced factory spindowns) as well as firmware updates on your KICKR trainers. The app also lets you configure other devices in the Wahoo indoor ecosystem such as the Climb and Headwind, as well as control your trainer for workouts.
Overall Rating

4.3 stars
based on 14 reviews
Easy setup
86%
Accurate power
79%
Realistic inertia
64%
Well-built
93%
Helpful support
50%
Portable/storable
36%
Quiet
29%
Budget-friendly
14%
Excellent trainer from JD.Dixon September 28, 2020 


Good: easy setup, fairly quiet, spot on accuracy and responsiveness

Bad: Expensive

Easy setup Accurate power Realistic inertiaWell-built Helpful support Portable/storable Quiet
Work horse from ehotchkiss September 21, 2020 
Easy setup Accurate power Well-built Portable/storable Quiet
2016 Wahoo Kickr – Maybe not the best, but certainly good enough. from gyro1682 September 16, 2020 


I bought this used 2016 Kickr nine months ago from my LBS. According to them it had very few "Miles" on it. I would agree, it was just like brand new! I had no trouble hooking it up once I got an ANT+ adapter for my laptop. (Bluetooth is a bit sketchy.) I have over 1,500 "Miles" on it now and it's only let me down once or twice which may have been Zwift's fault not the Kickr. The downsides to this older unit is that it's a bit noisy, has a bit of a vibration, and can not use the Kickr Climb. But for me...it's great since I'm not interested in the Climb.

Easy setup Accurate power Realistic inertiaWell-built Budget-friendly
Recommend for Starters from garrymoyer September 9, 2020 


I purchased the Wahoo Kickr Snap Gen 2 at a Zwift demo which promoted a reduced price. I wanted a smart trader and was able to sell my cyclops to cover the expense. I have been using it now for 2 years with Zwift. It has performed perfectly with zero maintenance, dependable and durable. My only concern has been wear and tear on my chain ring bearings and tire. I would recommend this for a beginner and would like now to trade up to a trader without a roller.

Easy setup Realistic inertiaWell-built Quiet Budget-friendly
Great trainer, slightly noisy from Shov September 9, 2020 
Easy setup Accurate power Well-built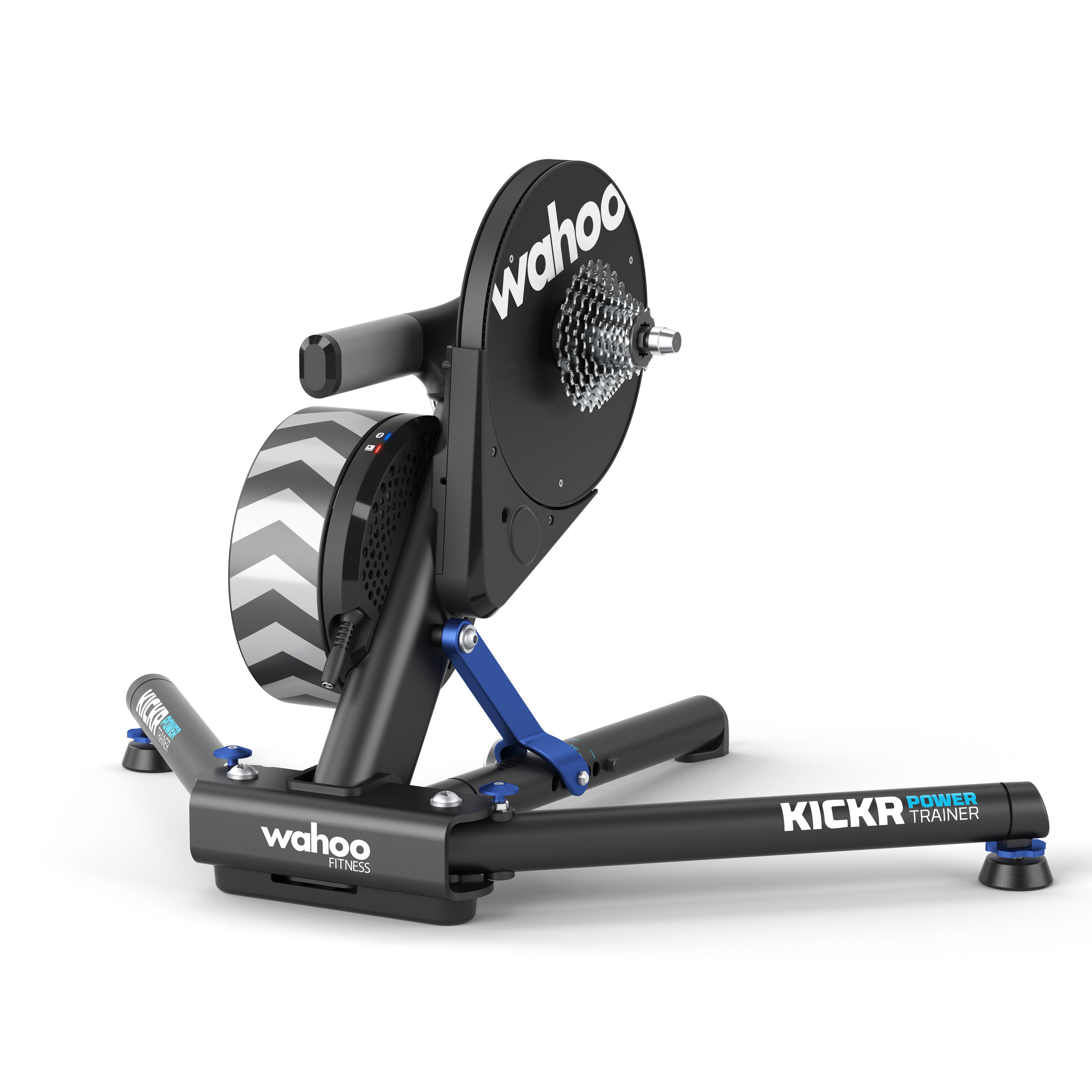 More Wahoo KICKR Gen 2 (2016) Reviews
Own this trainer? Post a review!
Excellent trainer from JD.Dixon September 28, 2020 


Good: easy setup, fairly quiet, spot on accuracy and responsiveness

Bad: Expensive

Easy setup Accurate power Realistic inertiaWell-built Helpful support Portable/storable Quiet
Work horse from ehotchkiss September 21, 2020 
Easy setup Accurate power Well-built Portable/storable Quiet
2016 Wahoo Kickr – Maybe not the best, but certainly good enough. from gyro1682 September 16, 2020 


I bought this used 2016 Kickr nine months ago from my LBS. According to them it had very few "Miles" on it. I would agree, it was just like brand new! I had no trouble hooking it up once I got an ANT+ adapter for my laptop. (Bluetooth is a bit sketchy.) I have over 1,500 "Miles" on it now and it's only let me down once or twice which may have been Zwift's fault not the Kickr. The downsides to this older unit is that it's a bit noisy, has a bit of a vibration, and can not use the Kickr Climb. But for me...it's great since I'm not interested in the Climb.

Easy setup Accurate power Realistic inertiaWell-built Budget-friendly
Recommend for Starters from garrymoyer September 9, 2020 


I purchased the Wahoo Kickr Snap Gen 2 at a Zwift demo which promoted a reduced price. I wanted a smart trader and was able to sell my cyclops to cover the expense. I have been using it now for 2 years with Zwift. It has performed perfectly with zero maintenance, dependable and durable. My only concern has been wear and tear on my chain ring bearings and tire. I would recommend this for a beginner and would like now to trade up to a trader without a roller.

Easy setup Realistic inertiaWell-built Quiet Budget-friendly
Great trainer, slightly noisy from Shov September 9, 2020 
Easy setup Accurate power Well-built
Kicker stiffer from T September 8, 2020 


So I have the wheel off smart trainer Wahoo kicker. (I started with the wheel on version first and found that I couldn't easily regulate the power as the bike isn't engaged like it is with the wheel off version. I should also mention that I bought this used from an indoor bike class I took so I was fairly familiar with how to use it. I also found many YouTube videos on how to switch out cassettes and axel adapters to make it useful for all my rides... it's truly N+1 over here.
PROS: (1)The best thing about having the kicker is the world it created for me. Climbing out of bed and jumping on the trainer is awesome. I get focused workouts completed easily and sweat my tail off so much so it requires three fans and a new floor matt. I love riding outside. Nothing beats that, but to save time and frustration with cars, people, pets and kids the trainer is a huge win. (2) Easy to use.. if you know how to take your rear wheel on and off. But I wanted to learn how to do this anyway in case of flats outside. So I smartly was coached on how before I bought it and referred to YouTube often in the beginning (3) N+1.. they all fit. My numerous bikes fit with some adjustments that were easy to learn I.e. changing the cassette to fit a 10 speed tri bike and getting an axel adapter to accommodate my gravel baby 🙂 I can also put my mtb on too as I've seen others do it but I've not tried.. yet. (4) Daily awesomeness. As I stated I've had my trainer over a year. But during covid it was a life saver. I'm a regular gym rat. Pro bodybuilding. But being on the bike 5 days a week with my Zwift land was awesome. All the pros were on so it doubled the fun. Even without pros it's still fun and still a great go-to workout. Plus, you can instantly save to Strava and in the Zwift app or your wahoo app (5) Injury rehab. I tore my calf and hamstring at the start of summer and the only way I can get safe relaxing exercise is on my trainer. Riding outside I'm guarded. On my trainer and Zwift program I can watch my watts and heart rate and choose rides that won't hurt me. I can simply ride and not be tense. It's made monitoring my progress easier. (6) Accurate & Realistic. I'm not super techy. I bought my first power meter this year. I've never compared the power on meter to what shows up in the wahoo or Zwift app, but from what I've read online it's pretty similar. As for realism it's not exactly like going up hill outside, but the trainer engages and causes more resistance so the feel of pain is there. #thestruggleisreal (7) The signal is strong. I've not had issues with losing my trainer signal when I'm in game in the Zwift app or in the wahoo app. My phone on the other hand......
CONS: Not many. (1) Stiff. Going uphills is not like going uphills outside. Yes the trainer engages. But... Some movement is natural and normal and this trainer doesn't really account for that. So I found that id get pretty tight in hip flexors and such. You can stand up and ride but you can't exactly sway the bike like you would outside. It's seriously the only thing I'd change if I could.
(2) If I can call this a con... it's addictive :). Sweating is fun but you have to remember your bike needs more maintenance and cleaning when riding inside. This isn't a trainer issue necessarily, but it is something to be aware of.
Overall, I'd be lost without my bikes and during my injury rehab it's kept me feeling like an athlete and "in the game" so to speak. Wheel off trainer is a win. I know the wheel on is a bit cheaper and prob works okay but I found my wheel would slip or id tighten too tight and had too much resistance. That annoyed me so that's why I went with the wheel off kind.

Easy setup Accurate power Realistic inertiaWell-built Helpful support Portable/storable Quiet
Great trainer for using on Zwift from pamjoyky September 8, 2020 


Trainer connects well and have had very few issues using multiple bikes. Love the real feel of the ride! Also, customer support is good - when we call someone answers and they're able to answer questions with no problems!

Easy setup Accurate power Well-built Helpful support Portable/storable
Wahoo Kickr 2016 from R.ob OZ September 8, 2020 
Easy setup Accurate power Realistic inertiaWell-built Helpful support Portable/storable

Wahoo Sucks from Uncle Norman September 8, 2020 


I purchased a Gen 2 Wahoo Kickr on Dec. 24 2016. It coast me $1359.00 I then upgraded both my bikes to SRAM ETSP AXS 12 speed in 2019. I tried to change from my Shimano setup to the SRAM 12 speed setup. IMPOSSIBLE TO DO! After several calls to Wahoo I was told they had no intention to ever make this possible! Now I have a VERY EXPENSIVE BOAT ANCHOR. I SOLD IT. I purchased a NEO 2T by Tacx. I love it, it's way nicer and so quiet. Also, more realistic that the Kickr! . NEVER WILL I BUY WAHOO AGAIN 👎👎👎👎👎
Solid and dependable from Christopher L September 8, 2020 


I have no concerns. It was easy to set up and has proven to be reliable and consistent.

Easy setup Accurate power Realistic inertiaWell-built
Wahoo KICKR Gen 2 (2016) from triguy September 8, 2020 


Bought this new and haven't had any issues with it. A little loud but with earbuds, it's not a problem. Accuracy is suspect as my Garmin Vector 2 is reading 20 W higher than the KICKR. It is a well-built trainer and I haven't had any connectivity issues with it using Zwift, TR, or SUF.

Easy setup Well-built
Life Changing Purchase from MartyW September 8, 2020 


I bought this trainer on Boxing Day 2016, at the time I was very overweight. Having such a quality bit of kit I set about Zwifting in earnest, by October 2017 I was a different guy after losing 15kg. My kickr enabled me to get in a good workout whenever I wanted.

Since then I've completed well over 10000 miles in Zwift and find it a great compliment to the road. I have had to tighten the drive belt once and replaced it after 8000 miles when it snapped on me. (Buy replacement from local auto parts for pennies rather than wahoo for a new mortgage)

This version is not quiet, it has a distinctive whine, it feels most realistic to me when riding fast on the flat in Zwift. I do have a 4iiii power meter and they match up very closely so I trust both.
It's also very heavy so not portable.

For what it's worth I definitely recommend buying a kickr and if it blew up I'd buy the newest version without hesitation.

Easy setup Accurate power Realistic inertiaWell-built Helpful support
Great Trainer, still going strong from Baz September 5, 2020 


Bought this new back in Oct 2016 and have used it solidly over four Scottish winters and throughout the lockdown of 2020 for Trainer Road, Sufferfest and some 9000 Zwift Km. Will finally update it for this winter to the newest Kickr, but it's working with out fault. This gen Kickr doesn't have cadence built in and can't take bikes with disk brakes, it also is not compatible with the Kickr climb (but then neither is the Elite steering for Zwift).

Easy setup Accurate power Realistic inertiaWell-built Helpful support
Super solid trainer, just a bit noisy from eschlange August 27, 2020 


I rode my KICKR 2 for two full Zwift seasons. It worked without a hitch the whole time, and now my dad uses that trainer.

The biggest downside for me was the noise level. Apart from that, I think these trainers will be around many years from now!

Accurate power Realistic inertiaWell-built Helpful support