Wahoo KICKR Gen 1 (2012)
Direct Drive Trainer

Wahoo's original KICKR was noisy and lacked the accuracy of today's top smart trainers - but it was the trainer that really started the smart trainer revolution. Built like a tank with road feel that is hard to beat, many Zwifters still use the original KICKR today.
The original KICKR was replaced by the second generation in 2016.
Key Specs
MSRP: $1199.99 USD
Accuracy: +-3%
Flywheel: 12lbs
Max Wattage: 2200 W
Max Incline: 20%
Where to Buy
This trainer is no longer in production, but you may find a good deal on used or old stock.
More Details
Brand:

Wahoo

Year Released: 2012 (No longer in production)
Axle Compatibility: 130/135mm quick release (12x142 thru axle compatible with adapter kit)
Requires Calibration
Weight: 21kg
Cadence: Yes, 11-speed
Communication: ANT+ and Bluetooth
Cassette Included: Yes
Physical Dimensions: 20" x 28" (54 cm x 71 cm)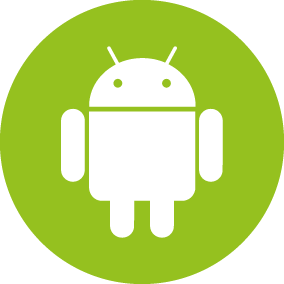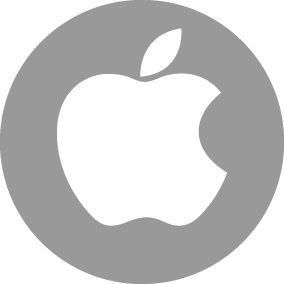 Support App: Wahoo Fitness
Use the Wahoo Fitness app to perform spindown calibrations (including advanced factory spindowns) as well as firmware updates on your KICKR trainers. The app also lets you configure other devices in the Wahoo indoor ecosystem such as the Climb and Headwind, as well as control your trainer for workouts.
Overall Rating

4.3 stars
based on 18 reviews
Easy setup
94%
Accurate power
83%
Realistic inertia
78%
Well-built
100%
Helpful support
33%
Portable/storable
44%
Quiet
22%
Budget-friendly
17%

Good and loud from Bill H September 30, 2020 


This was great when it was first released, but it is not perfect. There are times when I am riding that the resistance will suddenly get extremely hard for now reason. For example, I will be riding on the flats and it will act like I suddenly hit a 15% hill. I have never had any connectivity issues. It was easy to set up and maintain. My biggest issue is that it is loud. It is much louder than its predecessors. In fact, I do not believe it is much quieter than my Kurt Kinetic was. However, I got such a great deal on the unit when a local bike shop was going out of business, that I am extremely happy with purchase and it has given me 3 years of solid use.

Easy setup Accurate power Realistic inertiaWell-built Portable/storable
My First Love from Simon September 29, 2020 


The original KickR, was a solid performer and withstood the odd 1000w blast with ease.
I had a spare belt just in case, however never needed it.

The all familiar whir got pretty loud when coming down the Zwift steeps at 80 clicks and was the only reason I moved it on to make room for a quieter unit.

Easy setup Accurate power Realistic inertiaWell-built Portable/storable
Wahoo kickr 2015 from Stacey September 18, 2020 


Have used for five years and only had to replace the power cord. Has worked great. Can have a little lag in erg mode getting up to the set power and can get bogged down at high watts and low cadence. Have to stop and wait a few seconds to restart when get bogged down. Weighs a lot so not very portable.

Easy setup Well-built
Wahoo KICKR Gen 1 Review (5/5) from Rune September 14, 2020 


I have been using the 1. gen Kickr since it was released and I have been very happy with the investment. I have not had any issues with it and it is still on the original belt. I have converted to a through axel setup with no issues.

My experience with it is that it is important to zero the unit after 5-10 minutes of easy spinning, to prevent it from applying to much resistance at the start. I have also noticed that when comparing the powerfile with my Stages powerfile, it does drift a bit after 30-40 minutes and therefore reports a bit high. Apart from that, I have nothing "bad" to say about it.

Easy setup Realistic inertiaWell-built Portable/storable
Wahoo KICKR Gen 1….WORKS from rmpearce1964 September 9, 2020 


I bought the KICKR in 2016 as a refurb, after constantly giving my brother-in-law a hard time for the amount of time he spent riding indoors. Set it up and got my Zwift account and have been even worse than my brother-in-law for skipping outdoor rides to ride the trainer. I have read a lot of reviews on other trainers just out of curiosity, but I've had zero regrets with my purchase. It has worked flawlessly since purchased. I am currently at 6000 miles on mine. Hard to imagine anything being any more reliable and trouble free.

Easy setup Accurate power Realistic inertiaWell-built Portable/storable Budget-friendly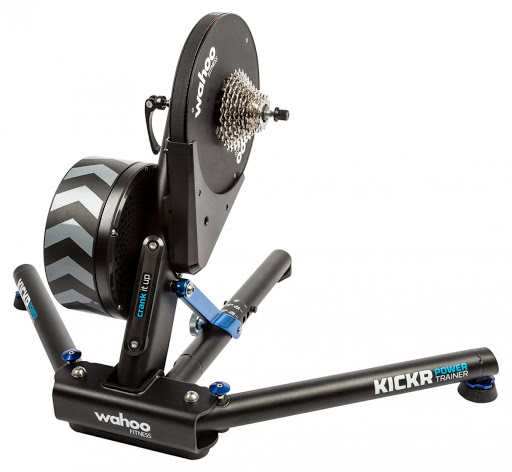 More Wahoo KICKR Gen 1 (2012) Reviews
Own this trainer? Post a review!

Good and loud from Bill H September 30, 2020 


This was great when it was first released, but it is not perfect. There are times when I am riding that the resistance will suddenly get extremely hard for now reason. For example, I will be riding on the flats and it will act like I suddenly hit a 15% hill. I have never had any connectivity issues. It was easy to set up and maintain. My biggest issue is that it is loud. It is much louder than its predecessors. In fact, I do not believe it is much quieter than my Kurt Kinetic was. However, I got such a great deal on the unit when a local bike shop was going out of business, that I am extremely happy with purchase and it has given me 3 years of solid use.

Easy setup Accurate power Realistic inertiaWell-built Portable/storable
My First Love from Simon September 29, 2020 


The original KickR, was a solid performer and withstood the odd 1000w blast with ease.
I had a spare belt just in case, however never needed it.

The all familiar whir got pretty loud when coming down the Zwift steeps at 80 clicks and was the only reason I moved it on to make room for a quieter unit.

Easy setup Accurate power Realistic inertiaWell-built Portable/storable
Wahoo kickr 2015 from Stacey September 18, 2020 


Have used for five years and only had to replace the power cord. Has worked great. Can have a little lag in erg mode getting up to the set power and can get bogged down at high watts and low cadence. Have to stop and wait a few seconds to restart when get bogged down. Weighs a lot so not very portable.

Easy setup Well-built
Wahoo KICKR Gen 1 Review (5/5) from Rune September 14, 2020 


I have been using the 1. gen Kickr since it was released and I have been very happy with the investment. I have not had any issues with it and it is still on the original belt. I have converted to a through axel setup with no issues.

My experience with it is that it is important to zero the unit after 5-10 minutes of easy spinning, to prevent it from applying to much resistance at the start. I have also noticed that when comparing the powerfile with my Stages powerfile, it does drift a bit after 30-40 minutes and therefore reports a bit high. Apart from that, I have nothing "bad" to say about it.

Easy setup Realistic inertiaWell-built Portable/storable
Wahoo KICKR Gen 1….WORKS from rmpearce1964 September 9, 2020 


I bought the KICKR in 2016 as a refurb, after constantly giving my brother-in-law a hard time for the amount of time he spent riding indoors. Set it up and got my Zwift account and have been even worse than my brother-in-law for skipping outdoor rides to ride the trainer. I have read a lot of reviews on other trainers just out of curiosity, but I've had zero regrets with my purchase. It has worked flawlessly since purchased. I am currently at 6000 miles on mine. Hard to imagine anything being any more reliable and trouble free.

Easy setup Accurate power Realistic inertiaWell-built Portable/storable Budget-friendly
Has worked fine for the past 5 years from ghilton September 9, 2020 


Works well, in a garage so I am not concerned about sound. I have had to replace the fan belt once, and also Wahoo sent me FOC some replacement shims in 2019. I also turned off the strain guage in 2016!!

Easy setup Accurate power Realistic inertiaWell-built Helpful support
She is WAY old but she is WAY still going! from Shimano6000 September 8, 2020 


I originally got this trainer to assist with rehab following tendon transfer surgery. Cheaper overall than gym membership combined with petrol and a Personal Trainer, plus the cost of a new bike, this has lasted through many many hours and transport all over the countryside. It maybe has skipped a beat once and I am sure that is down to user error. It has integrated fine with my Mac and any of the software options I have used like Wahoo app, Fulgaz and Zwift. I only use Zwift these days and it's perfect for cross-training with my running or training for bike-specific events. I even managed a five hour stint one day!

I'm not one for giving lots of geeky stats and understanding the stats when given by others. So whilst I'm just an average 50 year old trying to stay fit, I can let you know, it simply works. That's six years of just working and being super robust.

Easy setup Accurate power Realistic inertiaWell-built Helpful support Portable/storable Budget-friendly
KICKR KING Gen 1 from brad.allen September 8, 2020 


First trainer I purchased with my 2015 Specialized Expert Roubaix with thru axles and Disc Brakes. Good bit of kit that I upgraded to the KICKR 2017 after 4 years of good service. I had an initial problem fitting my 135mm thru axle as it only had 135mm QR adapter. Simple fix ... machine off the dropout nib on the adapter an all good. Worked like a charm and traded it for $990 (RPP $1499)

Accurate power Realistic inertiaWell-built Helpful support Portable/storable Quiet
1. gen Kickr from Odd Magne R. September 8, 2020 


Great fun that will last many years. Noisy like a small plane, but will give good training for many kilometres. Consider to change belt every 20.000k.

Easy setup Accurate power Well-built Portable/storable Budget-friendly
Dependable but Limited from SkyHy September 8, 2020 


The Gen 1 Wahoo Kickr is very dependable. It smoothly performs the needs for what an avid cyclist would expect in an indoor trainer. I have ridden it for thousands of miles without any operational failures. It easily connects to my router(s) and the ride feels similar to the road. Given that I have not used more current generations of the Kickr or other trainers, I do not have a comparative opinion. However, I believe there are few improvements that could improve the experience. My largest concern is its stability. The feet do not adjust enough to counteract unevenness on the floor resulting in the necessity of me adding a piece of wood under one side to assist in stability. I would not say the Kickr is quiet; I have to turn music or television volumes up to their maximum to hear them over the Kickr's noise level. In regards to moving it between locations, the power plug-in is not very accessible and it is awkward to carry with its handle. However, overall I have been very happy with this Kickr and would recommend it to others.

Easy setup Accurate power Realistic inertiaWell-built
Stable if over generous on power from richard1 September 8, 2020 


Once set up its been bombproof.
Having read about Wahoo issues with newer models I'll look elsewhere when this dies

Easy setup Realistic inertiaWell-built
Bullet Proop from TeamGuru September 8, 2020 


I have 23,563 miles on this on Zwift. I was a Beta member. It has performed flawlessly (except for the early Wahoo and Zwift buggy period way back when). No issues and feel like it really simulates IRL when the game Difficulty is set to 100. I have not had to replace anything other than cassettes. I have also taken it on trips in winter months to get my riding in and find it convenient (take in the car).

Easy setup Accurate power Realistic inertiaWell-built Helpful support Portable/storable Quiet

Noisy from RonaldvH September 8, 2020 


My first trainer, second hand. Not sure if it was specific for the Gen1 or the trainers was misused by the previous owner, but it made a lot of noise. It vibrated trough the floor, got complains from the neighbors.

On the other hand it was accurate, stable and a lot of fun to explore indoor training. Possible a good trainer if you can use it on an concrete floor in an separate room.

Easy setup Accurate power Realistic inertiaWell-built
Oldie but goodie! from Brad September 8, 2020 


My first smart trainer, and has been consistently quiet and reliable for almost 3 years now. I may look to upgrade when I'm sure a newer one will be hands-down better than this first-gen Kickr.

Easy setup Accurate power Well-built Quiet
Original Kickr-still going strong from badticker17 September 8, 2020 


Never had a problem. Great road feel.

Easy setup Accurate power Realistic inertiaWell-built
The OG of Smart Trainers. Still Kickr'n from BigBillKaos September 8, 2020 


I purchased the original Kickr Trainer about a year before the second generation was released and it's been a solid investment ever since. Overall it has taken everything I've thrown at it. I'm not a big dude nor do I put out huge power numbers but every time I go to use this trainer it's reliable, it stays connected and gets my training sessions done.

Sure, the new versions have a few more bells and whistles but if you're like me and tend to only ride during the colder/snowy parts of the season (Minnesota) this is a great way to save a bit. I've seen the original Kickrs popup on some of my local bike groups for sale for more than half off. So rest assured if you pick one up it'll most likely still provide you with a solid setup.

Easy setup Accurate power Realistic inertiaWell-built Helpful support
6 years plus and going strong! from rmacdowell1 September 8, 2020 


I purchased a Gen 1 Wahoo Kickr for myself on my 40th birthday. Well 9 months early, but I still called it a birthday present :). Six years and 9 months later of consistent use, somewhere around 15,000 miles, and it's worked pretty much flawlessly! Three years ago it was dropping out randomly and I finally cleaned the sensor, which is super simple to do. And it turns out it was the Ant+ stick; not the sensor. Recently it started dropping out on Zwift, but again I think it's the Ant+ extender wire or stick; not the trainer. Overall my only complaint is after a hard sprint at the end of a race, the legs move in a few centimeters on either side -- but I don't notice it at all while riding. I just have to adjust each leg after hard sprints, which takes all of 5 seconds, and it's more to do with my perfectionism character defect. The only other downside to the unit is it's hella heavy. Super bulky and not easy to move. But because it's built like a tank, it lasts. The unit is also very quiet. Honestly I'm hoping to get ten plus years out of this beast!

Easy setup Accurate power Realistic inertiaWell-built Quiet
Nice trainer, some connectivity issues but great accuracy from simone September 4, 2020 


This was my first smart-trainer. It had its quirks and was not super quiet. But was measuring accurate power, and setup is super easy.
Issues were mostly due to connectivity problems, and dropouts.

Easy setup Accurate power Well-built Helpful support