STAC Zero
Wheel On Trainer
Truly "the world's quietest bike trainer" because nothing touches your tire! The Zero was smart (detecting power), but not interactive (responding to gradient changes, ERG mode). It was replaced by the Halcyon.
Key Specs
MSRP: $399 USD
Accuracy: +-2%
Max Wattage: 1200 W
Max Incline: 7%
Where to Buy
This trainer is no longer in production, but you may find a good deal on used or old stock.
More Details
Brand:

STAC

Year Released: 2016 (No longer in production)
Axle Compatibility: 130mm/135mm quick release
Requires Calibration
Weight: 11kg
Communication: ANT+ Bluetooth
Cassette Included: No
Physical Dimensions: 81x64x41cm (open), 48x53x35cm (folded)
Overall Rating

3.7 stars
based on 3 reviews
Light weight and most silent trainer from Edu Abreu September 9, 2020 


Easy to use and keep in a small space, very silent and light.

Well-built Quiet Budget-friendly
Good Starter Smart Trainer from crepen September 8, 2020 


++ VERY Quiet
++ Affordable
+ Stores Easily
+ Easy setup and connectivity
-- Difficult to install bike (wheel weights)
++ EXCELLENTsupport from Stac in Kitchener. Have not dealt with them since sale to 4iiii.

Accurate power Helpful support Portable/storable Quiet Budget-friendly

Good – eventually from GoBlueYYC September 8, 2020 


Once this trainer was dialed in it worked fine, and it was nice that it was low tech. I had no real concerns with the numbers it spit out or the performance. But between the wheel weights and everything else it took far too long to get it to a point where it was working well. Fancier trainers are basically just plug and play, and that definitely wasn't the case here.

Accurate power Well-built Portable/storable Quiet Budget-friendly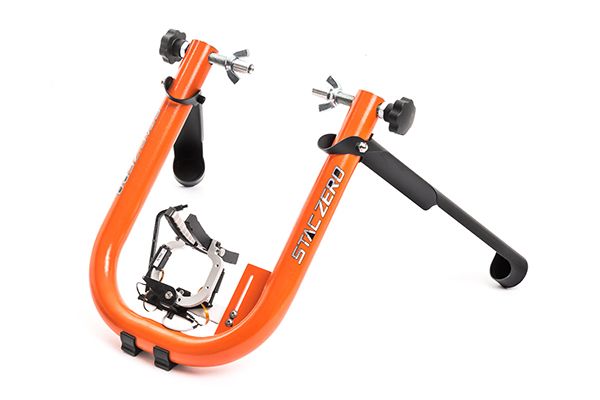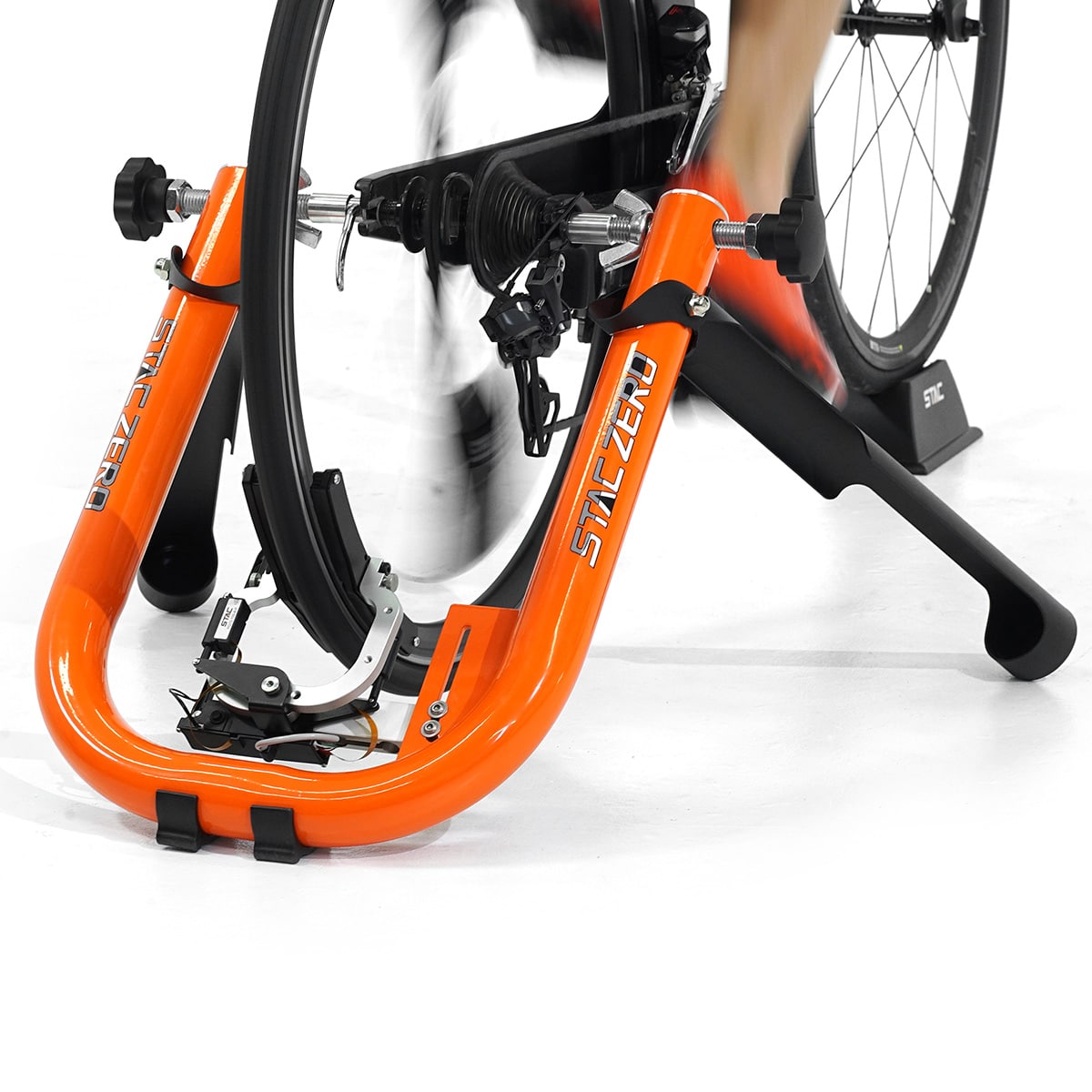 Own this trainer? Post a review!
Light weight and most silent trainer from Edu Abreu September 9, 2020 


Easy to use and keep in a small space, very silent and light.

Well-built Quiet Budget-friendly
Good Starter Smart Trainer from crepen September 8, 2020 


++ VERY Quiet
++ Affordable
+ Stores Easily
+ Easy setup and connectivity
-- Difficult to install bike (wheel weights)
++ EXCELLENTsupport from Stac in Kitchener. Have not dealt with them since sale to 4iiii.

Accurate power Helpful support Portable/storable Quiet Budget-friendly

Good – eventually from GoBlueYYC September 8, 2020 


Once this trainer was dialed in it worked fine, and it was nice that it was low tech. I had no real concerns with the numbers it spit out or the performance. But between the wheel weights and everything else it took far too long to get it to a point where it was working well. Fancier trainers are basically just plug and play, and that definitely wasn't the case here.

Accurate power Well-built Portable/storable Quiet Budget-friendly