Kinetic Road Machine Control
Wheel On Trainer

Built on Kinetic's rock-solid road machine frame, the Road Machine Control brings interactive and smart capabilities to a proven platform.
Key Specs
MSRP: $499 USD
Accuracy: +-3%
Flywheel: 12lb
Max Wattage: 1800 W
Max Incline: 10%
Where to Buy
This trainer is no longer in production, but you may find a good deal on used or old stock.
More Details
Brand:

Kinetic

Year Released: 2018 (No longer in production)
Axle Compatibility: 130/135mm quick release
Requires Calibration
Weight: 17kg
Communication: ANT+ and Bluetooth
Physical Dimensions: 23" x 23" (58 cm x 58 cm)
Overall Rating
4 stars
based on 8 reviews
Easy setup
75%
Accurate power
38%
Realistic inertia
63%
Well-built
75%
Helpful support
25%
Portable/storable
38%
Quiet
50%
Budget-friendly
88%

Not Durable from jb September 30, 2020 


Trainer performance:
The trainer performs well, with a strong inertia feeling. Trainer tire grip issues however plague this model even with a cleaned tire as the flywheel is massive causing significant slip. Furthermore, the spikes onto erg intervals are not as smooth as other models. I use my power meter so no comments on virtual power however I have had to reset the device a few times as the resistance stopped working reliably. Very quiet action.

Reliability:
Unreliable as the bearings wear out extremely fast. Have been through 3 resistance units on warranty due to bearing issues. Warranty support from Kurt is great but the reliability of the unit is not.

Easy setup Realistic inertia Helpful support Quiet Budget-friendly
Excellent entry level smart trainer from JD.Dixon September 28, 2020 


Great way to get started on zwift or other smart trainer apps. Setup is straight forward but sometime a hassle when you're in a hurry.

Good: budget friendly, resistance responsive

Bad: noisy, lengthy setup and calibration before each ride, cannot be calibrated in zwift app, resistance response can be a bit delayed, watt response also delayed

Accurate power Well-built Budget-friendly
Simple and works well from Marciekaputnik September 16, 2020 


I have been riding this for two years without any issues. Calibration can be a little tedious, but once it is set you are generally good to go. Probably not as accurate as a direct drive, but gives a realistic sense of the terrain

Easy setup Realistic inertiaWell-built Portable/storable Budget-friendly
IMO the best wheel-on smart trainer from cesar.valera September 11, 2020 


This is as solid as every other Kinetic product. It is super quiet, offers a really good road feel for a non-direct-drive trainer and it has a very solid frame.
I found that it was a little hard to keep it properly calibrated, but if you use the same tire, pump the tire to the same pressure and keep the knob at the same level of tightness on the back, the measurements are very constant.
It wears out tires significantly in the beginning, but once you ride enough it creates a little slick thread, and the tire doesn't wear out as much.
The Power measurement tends to be higher with high cadences above 100 RPM and pretty accurate between 60-80 RPMs

Easy setup Realistic inertiaWell-built Helpful support Portable/storable Quiet Budget-friendly
A solid wheel-on trainer at a great price from Mike Owens September 11, 2020 


The Kurt Kinetic Road Machine Control is a solid, dependable wheel-on trainer at a great price making it an excellent entry point if you're just getting into Zwift or other indoor smart training. The legs are solid, the QR connection is solid and holds the bike steady, and I love the larger flywheel. I find the responsiveness to hills in Zwift to be spot-on, and I have found the power accuracy to be close to my Garmin Vector 3 power meter pedals.

I only have a couple of minor quibbles: First, I find the Kinetic app (I've tried both iPhone and Android versions) to be lacking. It's not as user friendly as I would like, I can't seem to find the spindown calibration or firmware update routines. Fortunately it's easy to spindown calibrate on Zwift (among others), so I almost never use the Kinetic app.

Second, I find it difficult to consistently adjust the roller tension knob, which sometimes results in wheel slippage. I wish it had something similar to the clutch knob that you can find on the CycleOps, where it's easy to tighten consistently.

Third, I occasionally get wheel slippage, especially if the bike has been off the trainer. It's important to not only inflate the tire consistently, but also clean the roller with rubbing alcohol or similar and tighten to the same spot.

Overall this is a solid trainer and a great entry point into the world of smart trainers.

Realistic inertiaWell-built Budget-friendly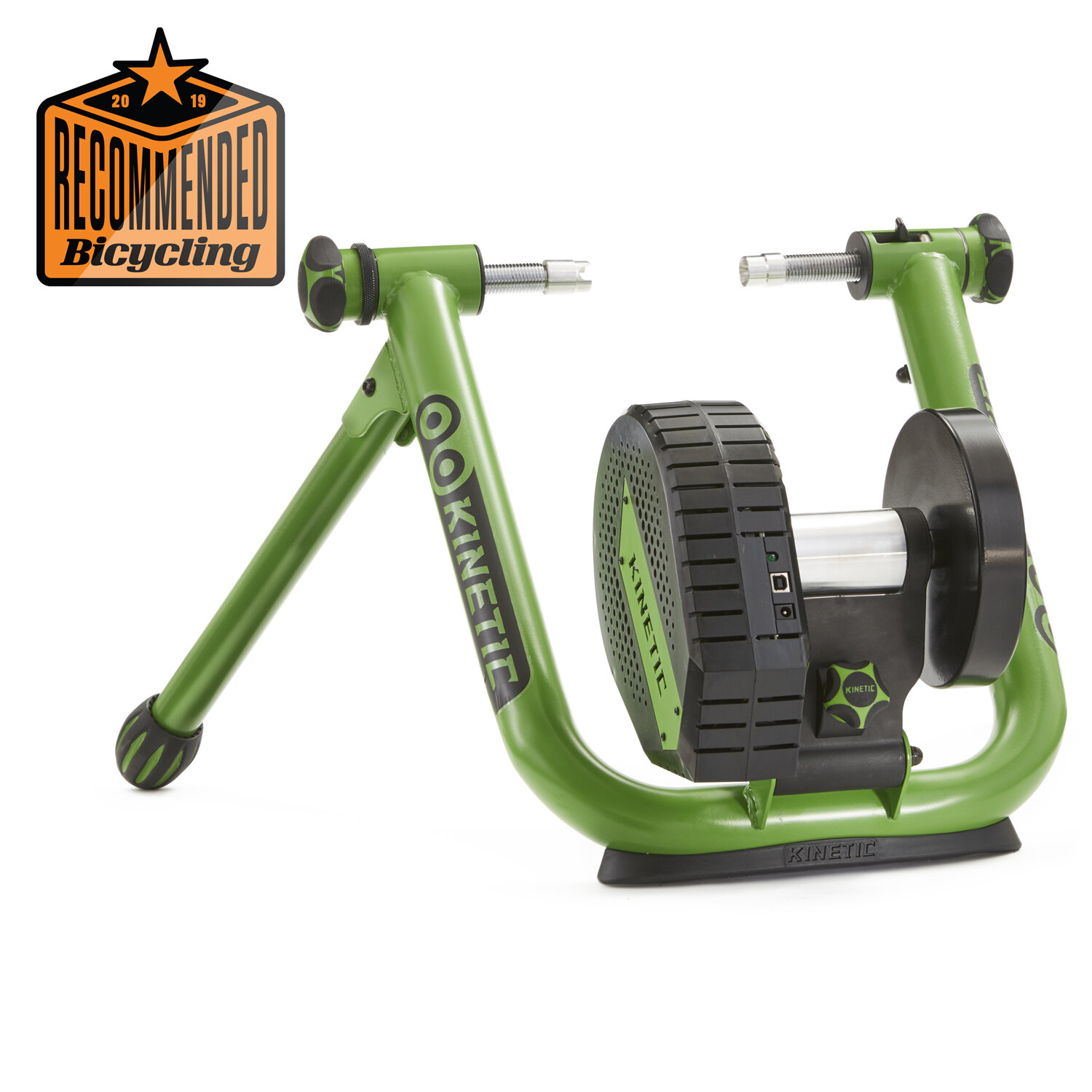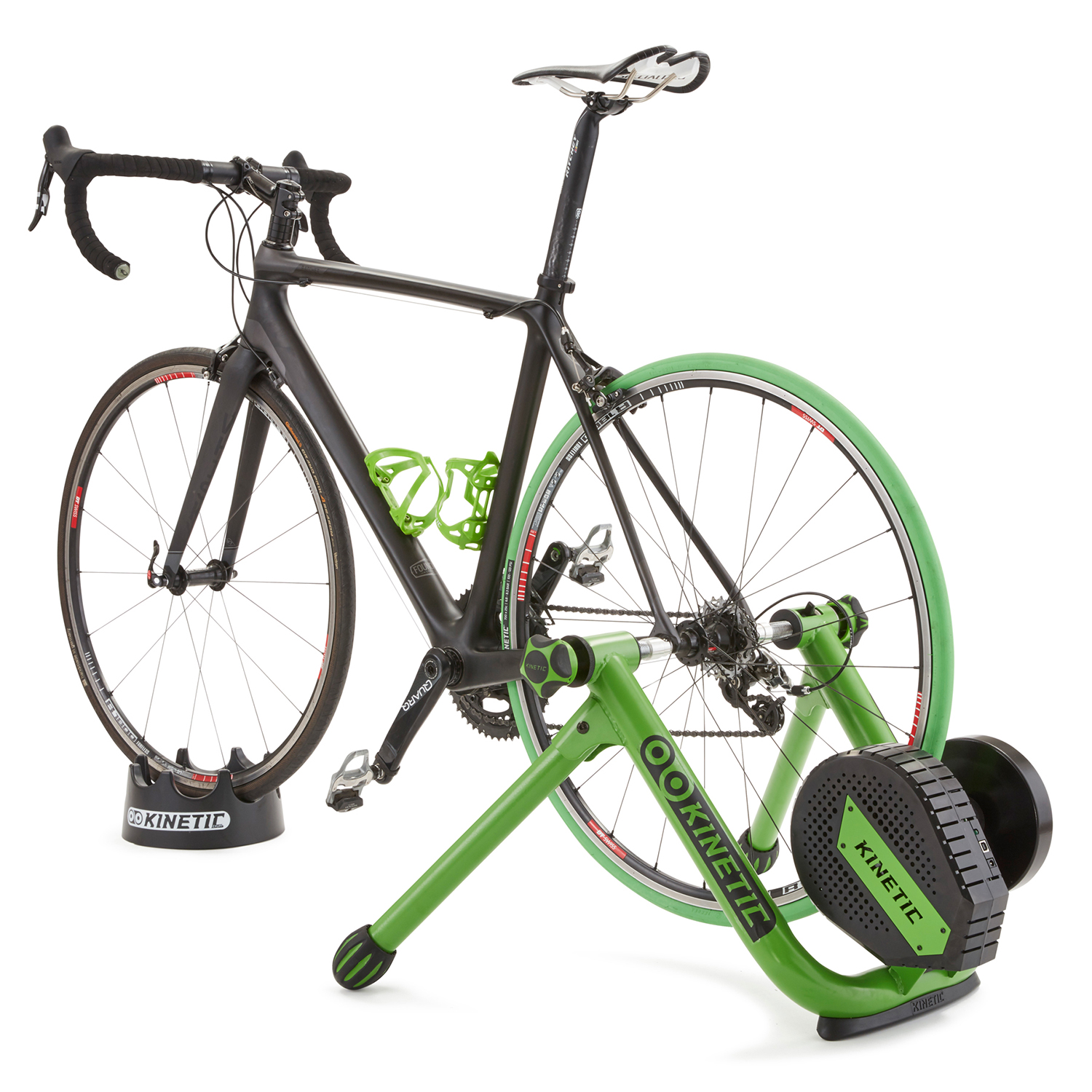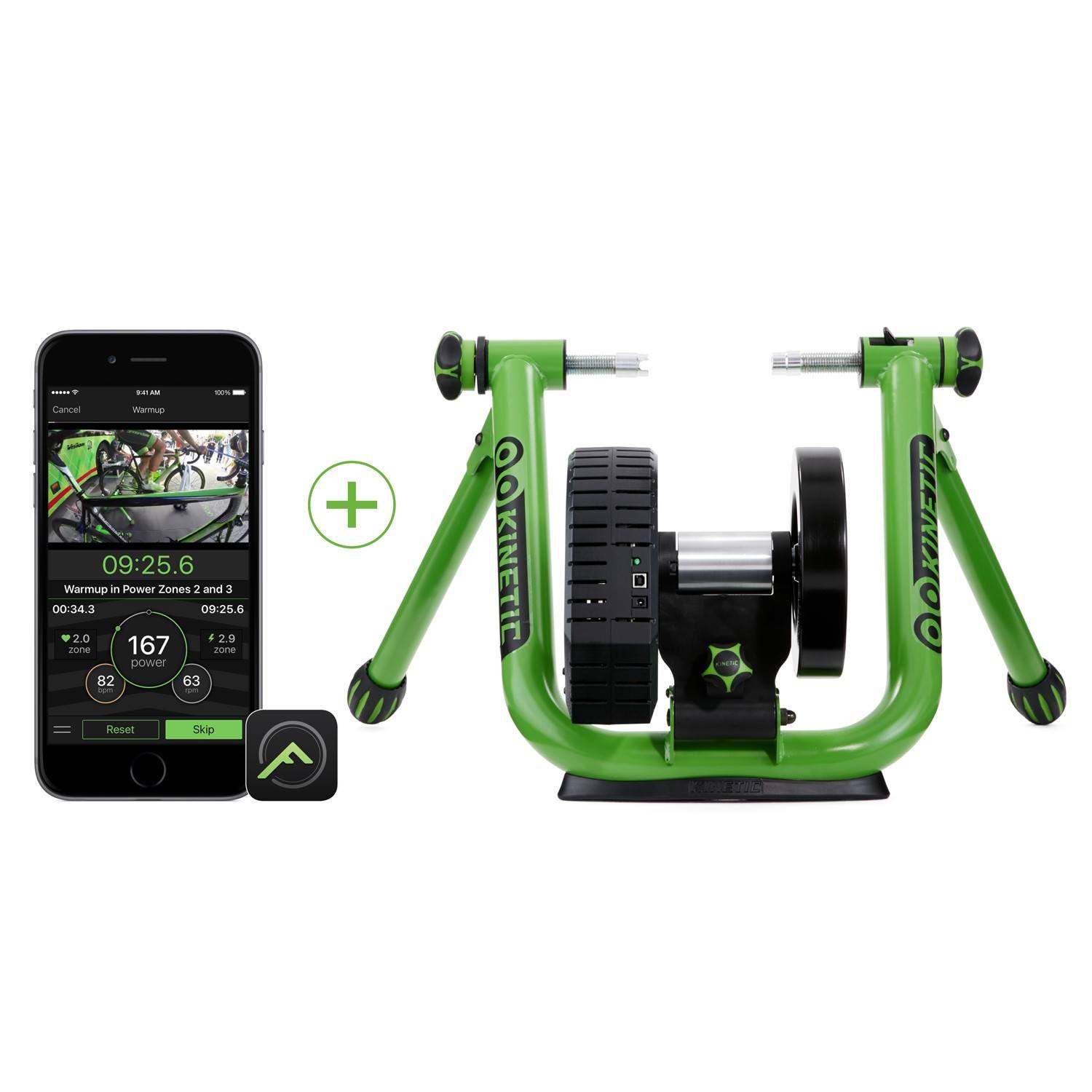 More Kinetic Road Machine Control Reviews
Own this trainer? Post a review!

Not Durable from jb September 30, 2020 


Trainer performance:
The trainer performs well, with a strong inertia feeling. Trainer tire grip issues however plague this model even with a cleaned tire as the flywheel is massive causing significant slip. Furthermore, the spikes onto erg intervals are not as smooth as other models. I use my power meter so no comments on virtual power however I have had to reset the device a few times as the resistance stopped working reliably. Very quiet action.

Reliability:
Unreliable as the bearings wear out extremely fast. Have been through 3 resistance units on warranty due to bearing issues. Warranty support from Kurt is great but the reliability of the unit is not.

Easy setup Realistic inertia Helpful support Quiet Budget-friendly
Excellent entry level smart trainer from JD.Dixon September 28, 2020 


Great way to get started on zwift or other smart trainer apps. Setup is straight forward but sometime a hassle when you're in a hurry.

Good: budget friendly, resistance responsive

Bad: noisy, lengthy setup and calibration before each ride, cannot be calibrated in zwift app, resistance response can be a bit delayed, watt response also delayed

Accurate power Well-built Budget-friendly
Simple and works well from Marciekaputnik September 16, 2020 


I have been riding this for two years without any issues. Calibration can be a little tedious, but once it is set you are generally good to go. Probably not as accurate as a direct drive, but gives a realistic sense of the terrain

Easy setup Realistic inertiaWell-built Portable/storable Budget-friendly
IMO the best wheel-on smart trainer from cesar.valera September 11, 2020 


This is as solid as every other Kinetic product. It is super quiet, offers a really good road feel for a non-direct-drive trainer and it has a very solid frame.
I found that it was a little hard to keep it properly calibrated, but if you use the same tire, pump the tire to the same pressure and keep the knob at the same level of tightness on the back, the measurements are very constant.
It wears out tires significantly in the beginning, but once you ride enough it creates a little slick thread, and the tire doesn't wear out as much.
The Power measurement tends to be higher with high cadences above 100 RPM and pretty accurate between 60-80 RPMs

Easy setup Realistic inertiaWell-built Helpful support Portable/storable Quiet Budget-friendly
A solid wheel-on trainer at a great price from Mike Owens September 11, 2020 


The Kurt Kinetic Road Machine Control is a solid, dependable wheel-on trainer at a great price making it an excellent entry point if you're just getting into Zwift or other indoor smart training. The legs are solid, the QR connection is solid and holds the bike steady, and I love the larger flywheel. I find the responsiveness to hills in Zwift to be spot-on, and I have found the power accuracy to be close to my Garmin Vector 3 power meter pedals.

I only have a couple of minor quibbles: First, I find the Kinetic app (I've tried both iPhone and Android versions) to be lacking. It's not as user friendly as I would like, I can't seem to find the spindown calibration or firmware update routines. Fortunately it's easy to spindown calibrate on Zwift (among others), so I almost never use the Kinetic app.

Second, I find it difficult to consistently adjust the roller tension knob, which sometimes results in wheel slippage. I wish it had something similar to the clutch knob that you can find on the CycleOps, where it's easy to tighten consistently.

Third, I occasionally get wheel slippage, especially if the bike has been off the trainer. It's important to not only inflate the tire consistently, but also clean the roller with rubbing alcohol or similar and tighten to the same spot.

Overall this is a solid trainer and a great entry point into the world of smart trainers.

Realistic inertiaWell-built Budget-friendly
Very solid wheel-on trainer from Lucas September 11, 2020 


Never had any trouble pairing over BLE except one time when my colleagues were on 2 other trainers, a smart treadmill, and a RunPod all Zwifting in the same room, and even then once I got it paired I had no dropouts. Unit is very solid and extremely easy to set up. Power, resistance, and road feel are always very consistent so I always know exactly what to expect when I hop on for a ride.

Easy setup Accurate power Well-built
Kinetic Road Machine Control Gets You in the Game on a Budget from L10 September 9, 2020 


I have been well-served by the Kinetic by Kurt Control wheel-on trainer. It provides good "road feel" compared to other wheel on turbo trainers with a heavy flywheel that maintains motion effectively. It is responsive within Zwift, registering changes quickly in the iOS app interface. It is quiet, so long as you have enough pressure on the tire, and most importantly is a cost-effective way to get into the smart trainer world in Zwift. For me it was the best way to enable power-based training sessions indoors and experience what Zwift has on offer.

Easy setup Realistic inertia Quiet Budget-friendly
Kinetic 👍💪🏻 from Spethy September 8, 2020 


This is my first trainer, but I have absolutely loved it, easy to use , not to expensive. perfect for getting you into Zwift.

Easy setup Accurate power Well-built Portable/storable Quiet Budget-friendly