Elite Qubo Digital Smart B+
Wheel On Trainer
Key Specs
Max Wattage: 1070 W
Max Incline: 6%
Where to Buy
This trainer is no longer in production, but you may find a good deal on used or old stock.
More Details
Brand:

Elite

Requires Calibration
Communication: ANT+ and Bluetooth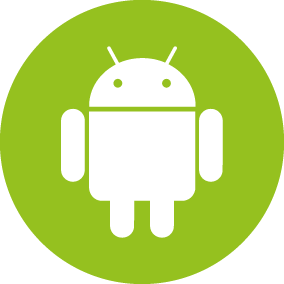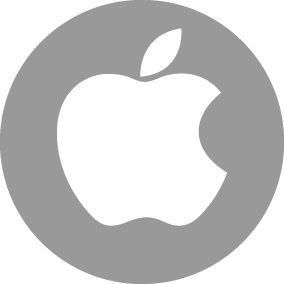 Support App: myETraining
Overall Rating

3.3 stars
based on 9 reviews
Easy setup
89%
Accurate power
22%
Realistic inertia
0%
Well-built
33%
Helpful support
22%
Portable/storable
67%
Quiet
11%
Budget-friendly
100%

THE trainer for kids bikes from mrchiggles December 8, 2020 


I used this as my main trainer for the start of lockdown and it kept me sane. The road feel is reasonable and if you use a hard trainer tyre the noise isn't too bad (but still pretty noisy on a first floor wood floor!) It does have no calibration apart from trying to manually hack values so if you're looking for accuracy / racing then this might not be for you

The best thing about it though if that it uses the rider weight to push the wheel onto the roller. This means you can pretty much stick any kids bike on it and they can start zwifting but still feel the hills and have some form of smart resistance changes. If you want to get your kids Zwifting and can pick one up then do so.

Easy setup Portable/storable Budget-friendly

Good entry-level trainer from jodan September 28, 2020 


The Elite Qubo Digital Smart B+ is a good entry level trainer to get started on Zwift and for indoor structured workouts.

Cons:
- The trainer is loud
- The power reading is not accurate when compared to a power meter (mine was reading nearly 50W off)
- Wheel slips when doing out of saddle efforts (-> out of saddle efforts are not possible)

Pros:
- Customer support is great (magnet carriage was broken, Elite sent me a replacement with build instructions)
- Trainer is reliable and allows for fun Zwift racing or structured workouts
- Comparatively trainer is cheap

Easy setup Portable/storable Budget-friendly
Good budget option with excellent customer support from mp September 23, 2020 


I had a failure of the magnet cart after 3 years of hard use, but the manufacturer was quick to send a replacement part that I could install myself. Pleasantly surprised by the excellent customer service!

Easy setup Helpful support Budget-friendly

Better than nothing from petkh September 22, 2020 


Trainer has very unreliable magneto/mechanical resistance regulation with plastic nut over brass screw. There is no feedback loop inside the trainer, the resistance is measured by multiplying the number of screw turns from zero position by the flywheel speed. As a result the trainer reports not a real power but a desired one with margin of error constantly increasing with plastic nut wear.
Trainer is differently recognized by Zwift depending on connection type (direct or through Zwift companion). With direct connection the power, which trainer reports, highly depend on rear wheel speed. At the same real power higher the speed (gear) higher the power reading. With connection through Zwift Companion the dependence is not so critical.
Another drawback of mechanical resistance regulation is slow reaction speed (up to 10 secs to go from level ground to steep uphill). On some segments with small bumps in Watopia you get high resistance on downhills and low resistance on uphills.

Easy setup Budget-friendly

My first smartrainer from Philippe September 9, 2020 


I bought this smart trainer in december of 2018. I heard talking about Zwift and wanted to test. After some troubles to get a fonctional setup (computer, ant+ usb key, wide screen, fan, etc...), I tested different platform : Elite, Bkool, trainerroad and Zwift. I choosed the Elite Qubo because it was the cheapest, without any other considerations at that time.
I must say that it changes completley my mind about indoor training, and training in general. I never based by traning on FTP before.
About the Elite Qubo trainer, with some years of practice, I can say that it is good to begin with Zwft. It is not very powerfull, climbing seems a bits too easy but It is stable and quiet. A good choice for starting, if you are not Peter Sagan or Romain Bardet.

Easy setup Well-built Portable/storable Quiet Budget-friendly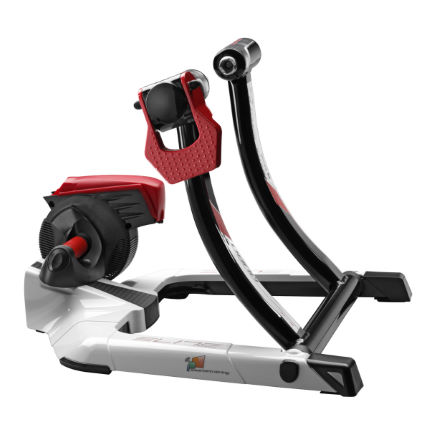 More Elite Qubo Digital Smart B+ Reviews
Own this trainer? Post a review!

THE trainer for kids bikes from mrchiggles December 8, 2020 


I used this as my main trainer for the start of lockdown and it kept me sane. The road feel is reasonable and if you use a hard trainer tyre the noise isn't too bad (but still pretty noisy on a first floor wood floor!) It does have no calibration apart from trying to manually hack values so if you're looking for accuracy / racing then this might not be for you

The best thing about it though if that it uses the rider weight to push the wheel onto the roller. This means you can pretty much stick any kids bike on it and they can start zwifting but still feel the hills and have some form of smart resistance changes. If you want to get your kids Zwifting and can pick one up then do so.

Easy setup Portable/storable Budget-friendly

Good entry-level trainer from jodan September 28, 2020 


The Elite Qubo Digital Smart B+ is a good entry level trainer to get started on Zwift and for indoor structured workouts.

Cons:
- The trainer is loud
- The power reading is not accurate when compared to a power meter (mine was reading nearly 50W off)
- Wheel slips when doing out of saddle efforts (-> out of saddle efforts are not possible)

Pros:
- Customer support is great (magnet carriage was broken, Elite sent me a replacement with build instructions)
- Trainer is reliable and allows for fun Zwift racing or structured workouts
- Comparatively trainer is cheap

Easy setup Portable/storable Budget-friendly
Good budget option with excellent customer support from mp September 23, 2020 


I had a failure of the magnet cart after 3 years of hard use, but the manufacturer was quick to send a replacement part that I could install myself. Pleasantly surprised by the excellent customer service!

Easy setup Helpful support Budget-friendly

Better than nothing from petkh September 22, 2020 


Trainer has very unreliable magneto/mechanical resistance regulation with plastic nut over brass screw. There is no feedback loop inside the trainer, the resistance is measured by multiplying the number of screw turns from zero position by the flywheel speed. As a result the trainer reports not a real power but a desired one with margin of error constantly increasing with plastic nut wear.
Trainer is differently recognized by Zwift depending on connection type (direct or through Zwift companion). With direct connection the power, which trainer reports, highly depend on rear wheel speed. At the same real power higher the speed (gear) higher the power reading. With connection through Zwift Companion the dependence is not so critical.
Another drawback of mechanical resistance regulation is slow reaction speed (up to 10 secs to go from level ground to steep uphill). On some segments with small bumps in Watopia you get high resistance on downhills and low resistance on uphills.

Easy setup Budget-friendly

My first smartrainer from Philippe September 9, 2020 


I bought this smart trainer in december of 2018. I heard talking about Zwift and wanted to test. After some troubles to get a fonctional setup (computer, ant+ usb key, wide screen, fan, etc...), I tested different platform : Elite, Bkool, trainerroad and Zwift. I choosed the Elite Qubo because it was the cheapest, without any other considerations at that time.
I must say that it changes completley my mind about indoor training, and training in general. I never based by traning on FTP before.
About the Elite Qubo trainer, with some years of practice, I can say that it is good to begin with Zwft. It is not very powerfull, climbing seems a bits too easy but It is stable and quiet. A good choice for starting, if you are not Peter Sagan or Romain Bardet.

Easy setup Well-built Portable/storable Quiet Budget-friendly
Great starter trainer from Eazy September 9, 2020 
Budget-friendly
Great intro to smart trainer on a budget from myemailjunx September 8, 2020 


This is a great trainer to get started I to smart trainers, particularly on a budget ($350 3 years ago). Great for general rides on Zwift but there is some lag in-game watts as to when power is applied so Zwift races aren't straightforward when responding to attacks or gaps. High intensity intervals heat up tires quick & I blew off a couple before switching to a trainer tire & had no issues after.

Easy setup Accurate power Helpful support Portable/storable Budget-friendly
Very good for the price from Rivil September 8, 2020 


It is a perfect choice as a first step into the world of virtual cycling especially taking into account it's low price.
Not super accurate and "only" 1500W max power.
Very easy to set up and start riding. Occasional connection problems, but easily resolved with quick power off.
4 stars due to price to value.

Easy setup Well-built Portable/storable Budget-friendly

A Smart wheel-on trainer to get if you are on a budget from eskolius September 5, 2020 


One of the cheapest smart wheel-on trainers. And in its class, a gem. Trustworthy and easy. The pedal power accuracy of my Qubo Digital B+ is at the range of 0-5% compared to Elite Direto DD trainer or to Favero Assioma pedals. Some people have reported bigger differences. Somewhat realistic feel of climbing (simulates up to 5-8% depending on rider weight). Naturally, it can't compete with the pricier trainers. NOTE! The version that doesn't have "B+" in its name is not compatible with eg. Zwift.

Easy setup Accurate power Well-built Portable/storable Budget-friendly