Elite Direto II
Direct Drive Trainer

Building on the first Direto, the Direto II delivered slightly increased accuracy over its predecessor. No longer in production, the Direto II was replaced by the Direto X.
Key Specs
MSRP: $799.99 USD
Accuracy: +-2%
Flywheel: 9.26
Max Wattage: 1400 W
Max Incline: 14%
Where to Buy
This trainer is no longer in production, but you may find a good deal on used or old stock.
More Details
Brand:

Elite

Year Released: 2018 (No longer in production)
Axle Compatibility: 130/135mm quick release, 142x12 thru-axle
Requires Calibration
Weight: 15kg
Cadence: Built In
Communication: ANT+ and Bluetooth
Physical Dimensions: 33.07" x 25.59" (84 cm x 65 cm)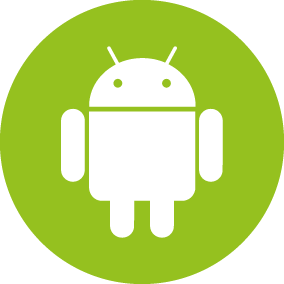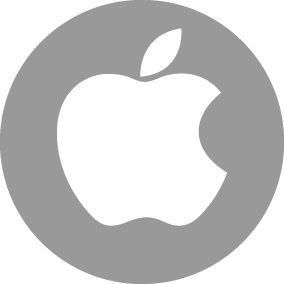 Support App: myETraining
Overall Rating

4.2 stars
based on 22 reviews
Easy setup
95%
Accurate power
82%
Realistic inertia
45%
Well-built
77%
Helpful support
45%
Portable/storable
50%
Quiet
68%
Budget-friendly
86%

Wouldn't recommend it from nhghs October 2, 2020 


This was an expensive turbo but the setup was easy. I had no issues for a few weeks and then a noise came into it and it progressive got louder. It was hard to pinpoint the origins of the noise but taking it apart and looking at the way the stand is fitted could have been the issue. The metal stand was wearing away at the intersections. I would not recommend it at all. The Neo 2T was its replacement and it works like a dream.

Easy setup
ELITE DIRETO (Mod. 2019 with travel block) from castellari.franco September 30, 2020 


It is a very stable trainer but with some degrees of oscillation. It connects instantly with PC or Android using Ant + and FE-C or bluetooth connections. The trainer is certified by Zwift with which it works correctly. The pedaling is very smooth both sitting and standing. Updates and calibration are managed by the Elite MyEtraining app, an annual fee is required, while with a single additional payment you can have the pedaling analysis.
Pros:
• Stable
• Power measurement accuracy ± 2.5%
• Great connection
Cons:
• Assembly is not immediate
• Needs calibration
• Poor life of the drive belt.
• Simulate climbs up to 14% only

Easy setup Accurate power Helpful support Budget-friendly
Great price and great support from Elite from LG September 29, 2020 


Ive clocked up over 4000km on this trainer, and it has been a great purchase. Very sturdy, and easy to move between rooms. Pairing to devices has been easy.

The internal belt broke right on the 2 year mark, and Elite were brilliant in their support, sending me a new belt with a Youtube video on how to replace myself. Fantastic customer service.

All in all, im stoked with this purchase and highly recommend.

Easy setup Accurate power Well-built Helpful support Portable/storable Quiet Budget-friendly
Solid Build and Straight out of the Box Set Up from Joelaki September 27, 2020 


Elite Suito Direct Drive Interactive Smart Trainer was such a breeze to setup within 10 minutes I was on Zwift and on my bike ready to give it a good. Having a 11 Speed Cassette also made it a really good pricing option. Being my first trainer I can claim it is the best hence the rating of 4 and not 5. It seems to replicate hills really well and you really feel the change with each %. I think my only draw back is that it seems hard to hold consistent watts but this may be just something I will need to work on over time to ensure a better calibration. All in all a fantastic price for a bike on unit, construction feels very solid and ride out of the saddle very sturdy. After a month of use I can not complain at all.

Easy setup Realistic inertiaWell-built Portable/storable Quiet Budget-friendly
Great smart trainer from colin.berry September 26, 2020 


Never had an issue with this....power seems on target all the time, quick response, good road feel up to 14% grades (came from a wheel on trainer). Has automatic shut off if left dormant for long enough. Elite does a great job I think, for a reasonable price.

Easy setup Accurate power Realistic inertiaWell-built Quiet Budget-friendly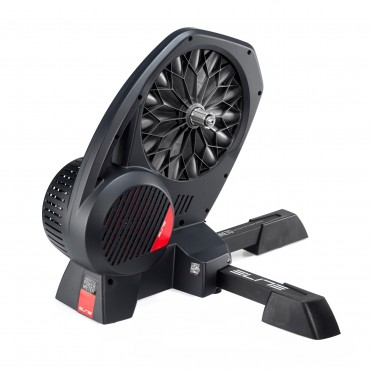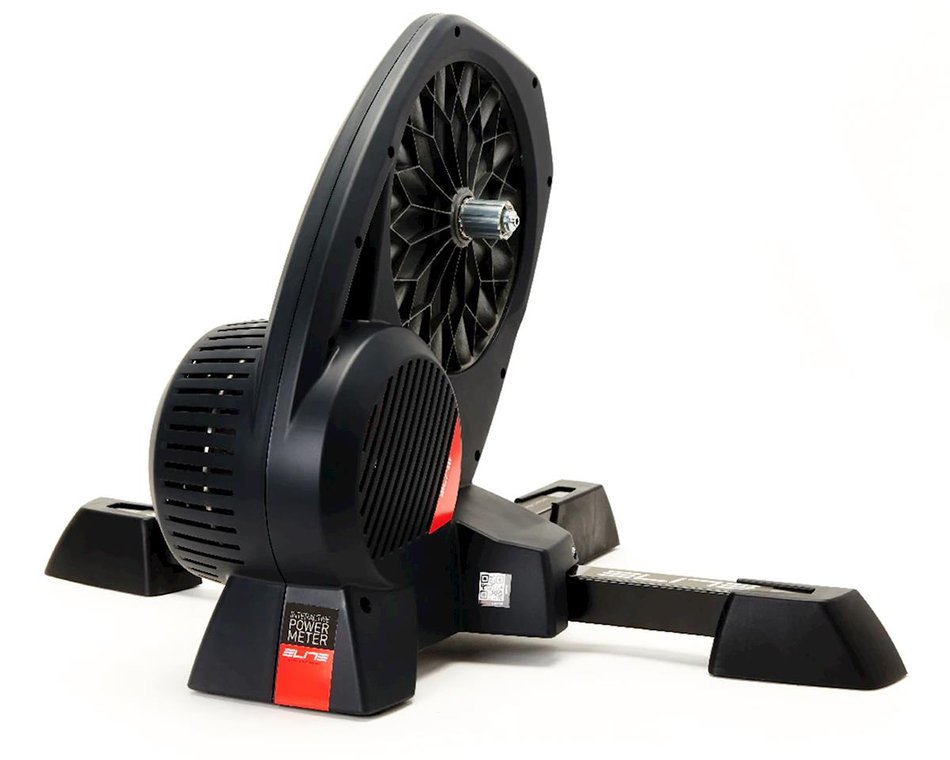 More Elite Direto II Reviews
Own this trainer? Post a review!

Wouldn't recommend it from nhghs October 2, 2020 


This was an expensive turbo but the setup was easy. I had no issues for a few weeks and then a noise came into it and it progressive got louder. It was hard to pinpoint the origins of the noise but taking it apart and looking at the way the stand is fitted could have been the issue. The metal stand was wearing away at the intersections. I would not recommend it at all. The Neo 2T was its replacement and it works like a dream.

Easy setup
ELITE DIRETO (Mod. 2019 with travel block) from castellari.franco September 30, 2020 


It is a very stable trainer but with some degrees of oscillation. It connects instantly with PC or Android using Ant + and FE-C or bluetooth connections. The trainer is certified by Zwift with which it works correctly. The pedaling is very smooth both sitting and standing. Updates and calibration are managed by the Elite MyEtraining app, an annual fee is required, while with a single additional payment you can have the pedaling analysis.
Pros:
• Stable
• Power measurement accuracy ± 2.5%
• Great connection
Cons:
• Assembly is not immediate
• Needs calibration
• Poor life of the drive belt.
• Simulate climbs up to 14% only

Easy setup Accurate power Helpful support Budget-friendly
Great price and great support from Elite from LG September 29, 2020 


Ive clocked up over 4000km on this trainer, and it has been a great purchase. Very sturdy, and easy to move between rooms. Pairing to devices has been easy.

The internal belt broke right on the 2 year mark, and Elite were brilliant in their support, sending me a new belt with a Youtube video on how to replace myself. Fantastic customer service.

All in all, im stoked with this purchase and highly recommend.

Easy setup Accurate power Well-built Helpful support Portable/storable Quiet Budget-friendly
Solid Build and Straight out of the Box Set Up from Joelaki September 27, 2020 


Elite Suito Direct Drive Interactive Smart Trainer was such a breeze to setup within 10 minutes I was on Zwift and on my bike ready to give it a good. Having a 11 Speed Cassette also made it a really good pricing option. Being my first trainer I can claim it is the best hence the rating of 4 and not 5. It seems to replicate hills really well and you really feel the change with each %. I think my only draw back is that it seems hard to hold consistent watts but this may be just something I will need to work on over time to ensure a better calibration. All in all a fantastic price for a bike on unit, construction feels very solid and ride out of the saddle very sturdy. After a month of use I can not complain at all.

Easy setup Realistic inertiaWell-built Portable/storable Quiet Budget-friendly
Great smart trainer from colin.berry September 26, 2020 


Never had an issue with this....power seems on target all the time, quick response, good road feel up to 14% grades (came from a wheel on trainer). Has automatic shut off if left dormant for long enough. Elite does a great job I think, for a reasonable price.

Easy setup Accurate power Realistic inertiaWell-built Quiet Budget-friendly
Solid reliable unit from chmpnze September 23, 2020 


Upgraded version of Direto with clearance for long derailleur cages. Smaller flywheel than comparable Wahoo and Tacx models but smooth nonetheless. Foldable legs for storage - requiring approx 5mins, small footprint when stored however handle could be better angled/sited for easier carriage of trainer when moving to and from storage. Comes with thru axle adaptors and 10spd spacers. The front wheel riser block included but suffers from slippage on smooth floors versus Elite's aftermarket risers with Elastogel/rubber bases. Otherwise reliable unit, well built, moderate noise levels, able to fold down for storage when not regularly used.

Easy setup Budget-friendly
Awesome Trainer from Barney September 22, 2020 


Cant fault this - number align very well with my stages - its quiet and is a great unit. Its better than Kickr in my eyes

Easy setup Accurate power Realistic inertiaWell-built Helpful support Portable/storable Quiet Budget-friendly
Solid affordable trainer from Carsten September 22, 2020 


Was my first smart trainer and held up the abuse of a lot of Zwift racing well. Had an electrical board go bad once, support send a new one and instructions to exchange it. Also had the belt rip after about 10.000 km on it and again elite support stepped up and send a new one free of charge. Super support from elite in Italy even to the USA.

Accurate power Well-built Helpful support Quiet Budget-friendly
Very good trainer from danchamb September 22, 2020 


Good value for money, very accurate, erg mode reacts slowly

Easy setup Accurate power Realistic inertiaWell-built Helpful support Portable/storable Quiet Budget-friendly
Elite Direto Ii from andrew_walchester September 9, 2020 


i bought the Elite direto from halfords when there was a 20% discount code for father's day making with about £400 at the time, which I think was a very good price.

I upgraded from a wheel on (Elite qubo digital b+) and I've found it to be very good.

It's not whisper quiet, but I'd say my bike makes more noise than the trainer.

It was easy to setup. It didn't come with a cassette but this was easy to install. I needed to use a couple of spacers with my 10 speed sram setup.

Erg modeb works well withnthisvtrainer and power accuracy is reported to be very good bybgplama and dcrainmaker.

If you can get a good deal, I would recommend this or the models that superceed it.

Easy setup Accurate power Realistic inertiaWell-built Quiet Budget-friendly
Perfect Elite from Theo September 9, 2020 
Easy setup Accurate power Realistic inertiaWell-built Quiet

Elite Direto 2 from tomgakes September 9, 2020 


Very accurate but not powerful enough and many belt issues

Easy setup Accurate power Helpful support Portable/storable Quiet Budget-friendly
Direto II Review from treddi September 8, 2020 


Easy setup, accurate, well built

Easy setup Accurate power Well-built Portable/storable Quiet Budget-friendly

Decent Performance, but maybe not durable from mechsyseng September 8, 2020 


I had an issue where a shaft key on the belt pulley loosened up so the unit started to rattle. Contacted customer support and they provided instructions on how to fix. I repaired per instructions, but 3 months later the rattling is starting again. Appears to be common issue on this particular unit. Issue initially showed up after approx 3000 miles (over 16 months) on the trainer, 2nd time after another 600-800 miles. Working ok with the slight rattling now, but have a concern about longevity of the unit. Was hoping to get 3-4 years on trainer, but may end up closer to 2. Customer support looks to be good so cautiously optimistic I can resolve something with them before warranty runs out. Other than this, unit has been pretty good.

Easy setup Accurate power
Elite Direto 2 from Stu September 8, 2020 


Upgraded to Elite Direto 2 from Novo Smart. Huge difference going to direct drive and definitely worth the extra money. Bought for £499 and well worth every penny. Power is very accurate and resistance changes are almost instant. Very stable even when sprinting over 1000 watts

Easy setup Accurate power Realistic inertiaWell-built Helpful support Quiet Budget-friendly
Best bang for the buck from willjwylie September 8, 2020 


Bought this in March 2019 and have had zero problems with it. Share it with my wife for Zwift, TR and have tried other platforms also. Works great on all of them and have had no compatibility issues. The calibration has remained perfect since new. Very easy to setup and switch between QR and thru-axle. Been very quiet also, which is a plus.

Only real complaint I have is the second or two of lag when changing between targets in Erg, or when climbing rollers in Zwift. Not a huge deal, but would love to have that instant change.

Have had this side by side using my Assioma duo power meter pedals and have found this to be incredibly accurate.

Easy setup Accurate power Realistic inertiaWell-built Helpful support Portable/storable Quiet Budget-friendly
Solid, after 15.000 km from Villarino September 8, 2020 


Not completely silent, but more noise from drive train.
Accuracy reasonable.
Will never turn over, no matter how hard you sprint.
It takes forever to go in to tuck position, as the watts takes long time to go enough down.
A used model can be obtained at a very reasonable price.

Easy setup Realistic inertiaWell-built Helpful support Quiet Budget-friendly
Elite Direto II – Has been rock solid reliable. from TrekJocky September 8, 2020 


Have owned and used this smart trainer for more than two years on many different services/apps. While each service provides a different feel/response from the Direto the unit is taking it's guidance from the app and that is how it should be. I have had very rare connectivity problems that are more likely due to outside sources. I have connected with both ANT+ and BT in Windows10 and Android without issue. My ANT+ dongle is 3 feet away without issues and when using BT it is closer to 4 feet. I have had no belt issues to this point and have not had to fix or replace or adjust any settings on the Direto. Early on there were issues with apps not adjusting for "wheel circumference" properly which obviously affected performance but that was often more user error. In the last 7 months I have piggybacked with Assioma Duo power meter pedals and power while not mirrored is consistent. I can use power from either in most services or both to compare pedal efficiency with a Garmin.
I have not required Elite Support but have heard they are quite helpful.
The unit stays in it's designated spot so portability has not truly been evaluated.
It is not riding on the road - "road feel" is not important so have not given it much thought.
It works and has worked well for me.
My fans are much much louder than the Direto other than maybe the occasional 600+ watt bursts.

Easy setup Accurate power Well-built Budget-friendly
Great bang for your bucks from GeertCab September 8, 2020 


I have tested both the Direto and Direto 2. Both very good and similar trainers.

PRO:
- I like that the wheel raiser block is added to the Direto 2. Personally, I think this is a good addition as it contributes to better stability, especially when exercising at a higher intensity.
- Very accurate power
- Solid build.
- Easy installation and calibration.
- Price

CONS:
- With a change in ability within a structured training (ERG mode), a little more time is needed to reach the correct level. Certainly noticeable in short, higher efforts
- The inertia of the wheel could be better. If you start pedalling again after a rest period it can be very hard get the wheel spinning again.

OVERALL:
You clearly notice the difference with the trainers in the higher segment. However, you get a very good trainer for a great price. Sturdy, accurate and good value.

Easy setup Accurate power Well-built Portable/storable Budget-friendly
A great trainer from Paul September 8, 2020 


This is my first trainer. I bought it because it was in the middle of the price range for direct drive trainers. The power is accurate, overall the device is fairly quiet and the footprint isn't too big. I honestly can't think of why I would spend over $1000 to get a different trainer.

Easy setup Accurate power Well-built Portable/storable Budget-friendly
Elite is great! from MFellowea September 3, 2020 


Had two Elite Direto II for nearly 3yrs... About 35k kms between them without a single problem. Borrowed a Kickr core and a neo 1 from friends and preferred the direto over both of them.

Easy setup Accurate power Realistic inertiaWell-built Helpful support Portable/storable Quiet Budget-friendly
Great allrounder from Jeroen van Keulen September 3, 2020 
Easy setup Accurate power Well-built Portable/storable Quiet Budget-friendly