For our third Strava Smackdown week, 83 riders took on the Volcano Flat segment. Here are the podium finishers!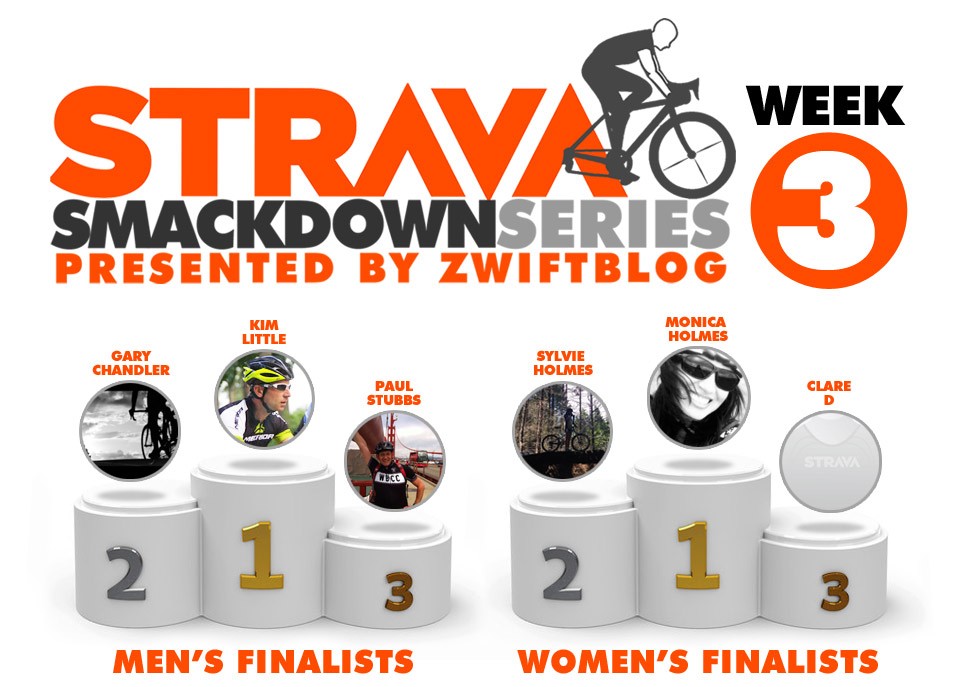 All finishing times can be seen on this round's page at stravaleagues.com.
Water Bottle Winners
Along with Wahoo Fitness swag bag prizes for our first place finishers, three random entrants will also get a water bottle from ZwiftHQ. Those three winners are:
Claim Your Prizes
Since we have no way of directly contacting entrants, prize winners must email [email protected] by March 14th with their full name and mailing address so we can get your prizes shipped out.