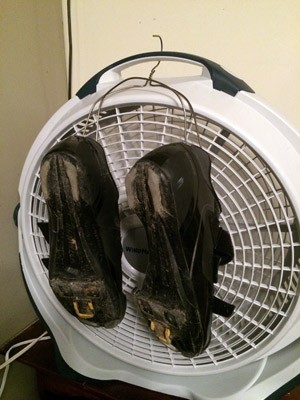 Early on, my Zwift addiction coupled with manly sweat glands created a stinky situation. My shoes weren't drying completely, so stinky odor-causing bacteria threw a party with odoriferous results.
When riding outside, much of my foot sweat evaporates thanks to nicely-ventilated shoes and socks. But that doesn't happen with Zwift, plus I find myself riding more than once a day on occasion.
Putting on sweaty shoes is unpleasant. And shoes that never dry get stinky. Quickly.
So here's my redneck PEET Dryer. Just bend a clothes hanger so the ends hook onto your shoes and the hook grabs your fan. Done!
(Got an extra $40? The PEET is a brilliant solution as well.)
I leave the hanger there all the time, then after each ride, I hang my shoes and let the fan keep running for an hour or two. The shoes dry out quickly, and don't get overly smelly.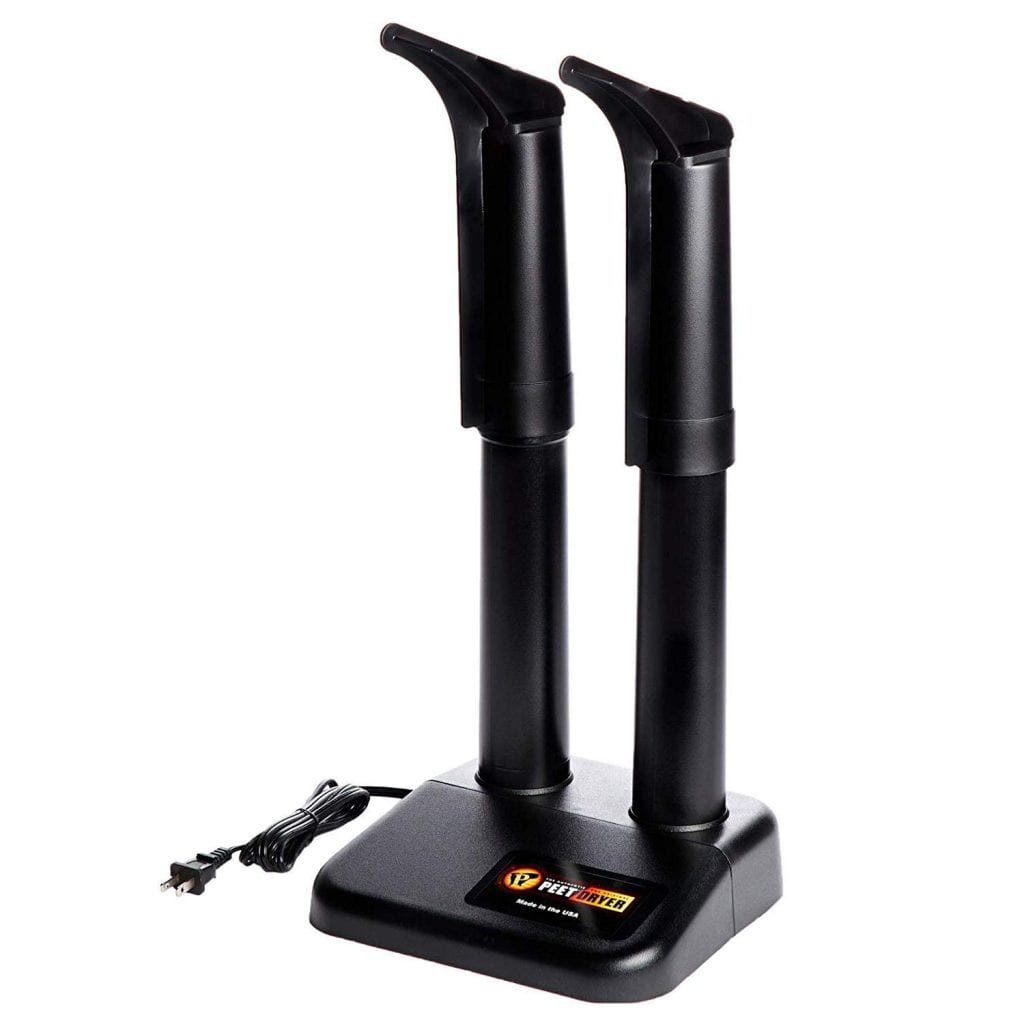 Other Solutions
Stuff your shoes with material that soaks up moisture. Newspaper is commonly used. A sock full of cedar wood chips (the kind used pet cages) also works great and prevents bacterial growth.
Place them over another wind/heat source. On top of an AC great, in front of the AC inlet, or purchase something like a PEET dryer.
Two pairs of shoes. Swap 'em out!