So Zwift has launched steering, if only in FutureWorks testing. And while it's easy to give it a quick spin, you may find that dialing in the ideal setup for Zwift steering takes a little doing. Here are some quick tips and recommendations...
Steering Setups for Zwifting
At first, it may seem that turning your front wheel on your indoor setup would be easy. But it's actually a surprisingly challenging setup to get right, for two reasons:
Your steering pivot point isn't where your front tire touches the floor–it's a few inches in front of that. This causes your bike/trainer to "walk" forward as you steer.
Your tire's friction will wear a hole through any foam/rubber mat it sits on, if you do enough steering.
So a solution is needed which allows us to turn our handlebars without putting force on our entire bike/trainer setup, while also saving our floor from wear and tear.
Here are a few solutions we've come across: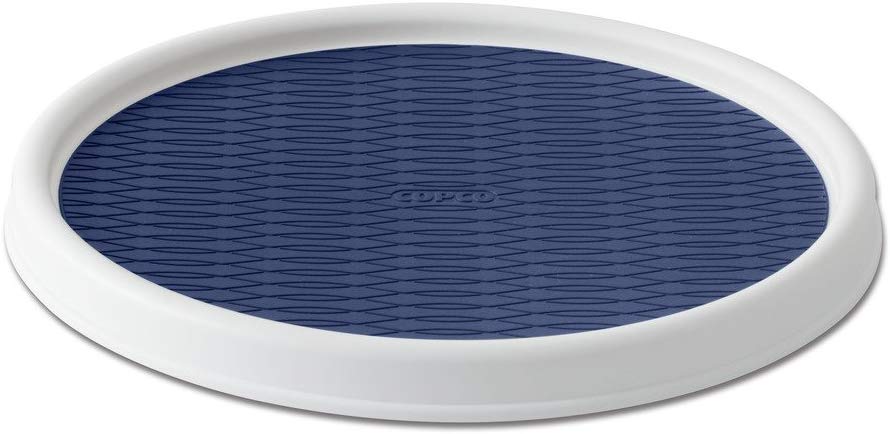 Shane's Turntable
Our buddy Shane Miller released another quality "first look" video last night, all about Zwift steering. In it he shows how he used a basic lazy susan/turntable, with a little something underneath to make the angle match his front fork. Looks like it works great!
Looking for a turntable? Here's a heavy-duty two-pack on Amazon for less than $13, or another for $7.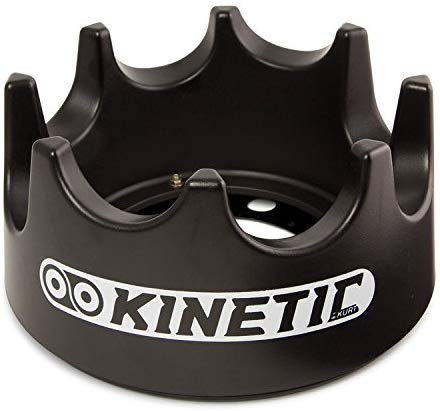 Kinetic Turntable
Kinetic has been in the indoor training game for a long time, and their Turntable Riser Ring has been around for a while. At less then $40 it doesn't cost much more than most risers, but it lets your wheel turn quite freely.
It doesn't solve the problem of the pivot point being in front of the floor contact points, but a few Zwifters have told us that it seems to work well enough for Zwift steering.
Budget Approach
One simple (and perhaps temporary) approach is to place something below your front tire which will reduce friction as much as possible. A spare piece of laminate flooring, perhaps.
This coupled with a trainer sitting firmly in place may be enough to let you ride Repack Ridge quite a bit without inching forward or stressing your bike.
Other Solutions
Zwifters are a smart bunch, and we're already seeing community members coming up with novel solutions to this steering challenge. Got one of your own? Share it in the comments!
---
Phone Mounts for Zwifting
If you don't already have your phone mounted to your handlebars, you'll need to do that for Zwift steering to work. There are many phone mount solutions on the market, and you'll need to pick one that fits your preferences and needs.
Remember to consider where you want your phone mounted on your handlebars, whether you want it to be used outside as well, and how much of the mount you're willing to carry around attached to your phone throughout the day.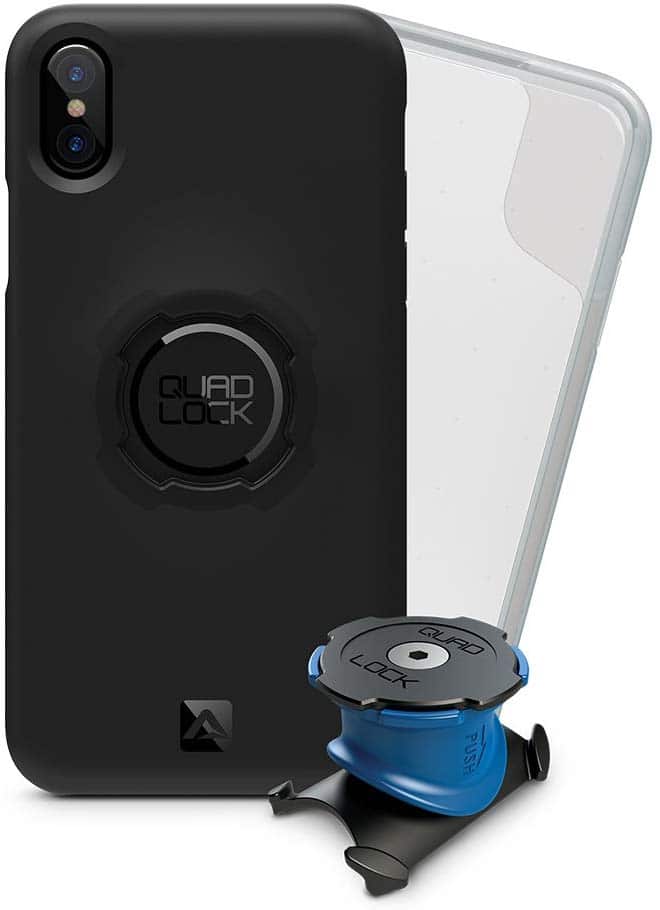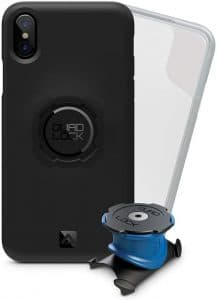 Here are a few of our favorites.
Quad Lock
A proven leader in this industry, Quad Lock is a solid, quality solution.
You'll need to use the Quad Lock case, or attach their universal adaptor stuck on your case or phone.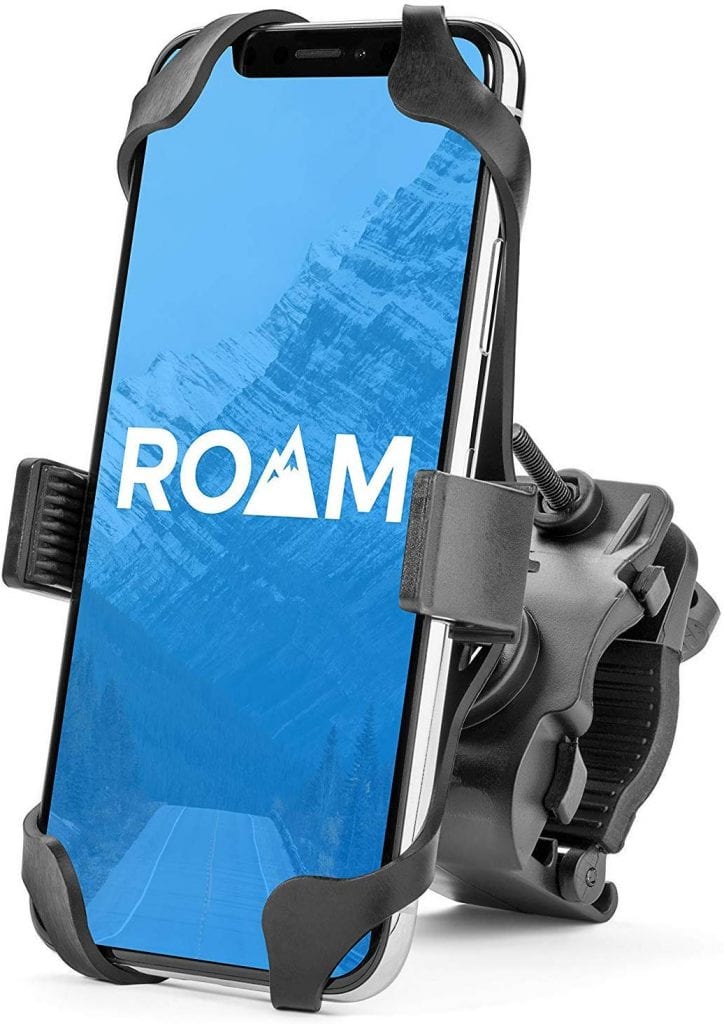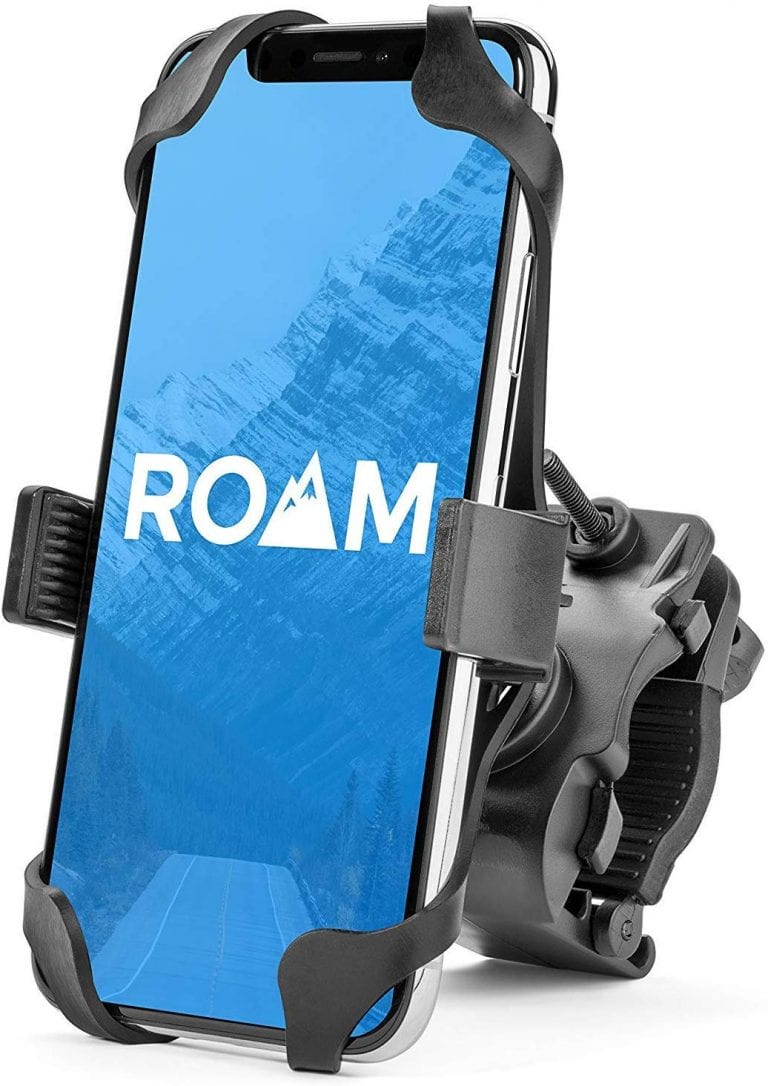 Roam Mount
Not the prettiest thing, but it does the job, and cheap!
For only $17 on Amazon, this mount holds a variety of phone sizes, doesn't require sticking anything on your phone or case, and fits a wide variety of handlebar widths.
Once you've set the width where you want it, just strap your phone in quickly to get going.
Note: the straps may get in the way of some Zwift Companion buttons along the bottom of your phone, although they are flexible enough to allow you to move them out of the way to tap buttons.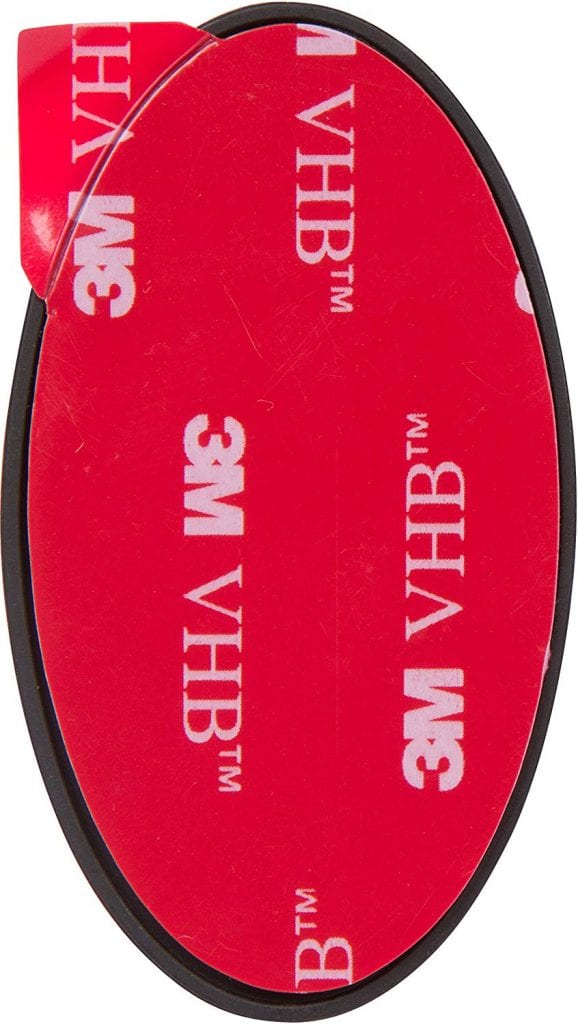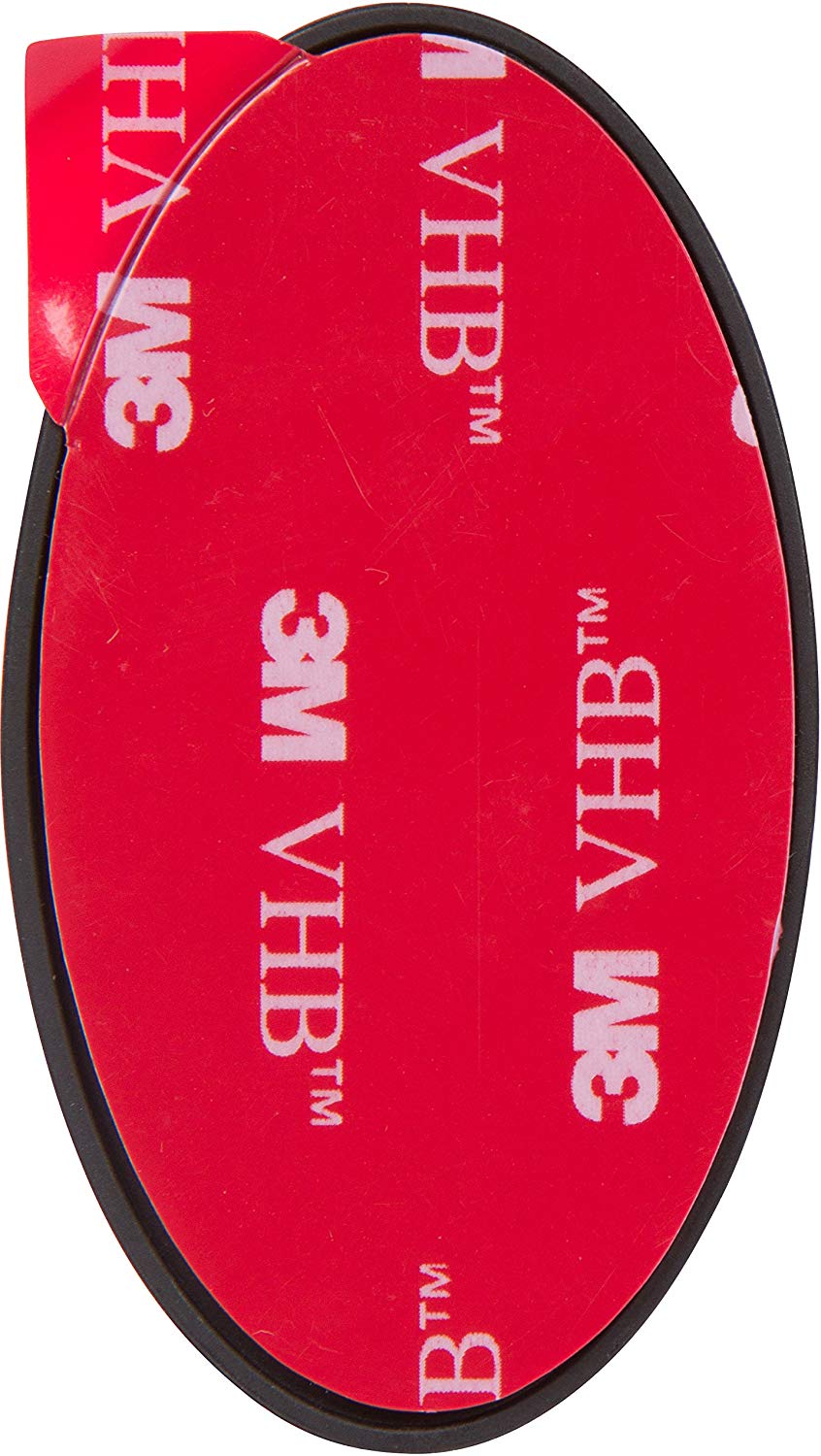 KOM Cycling Garmin Mount
We actually reviewed this product last year. The little $13 disc sticks on your phone or case, adding only 7 grams and 6mm of height to your phone.
This allows you to click your phone into your Garmin mount, providing for a solid connection safe to use outside.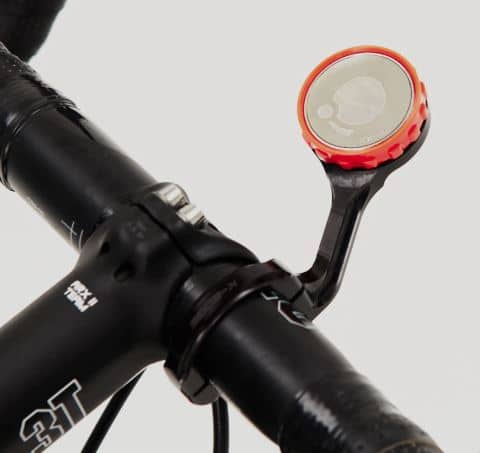 iOmounts Convert
Zwift has been selling this little gadget for a while now, and it's sleek. A slim steel disc sticks on the back of your phone, and this attaches to the magnet in the Garmin adapter.
So you can use your existing Garmin mount, and your phone doesn't have a big mount stuck to it. All for $30.
Keep in mind this is for indoor use only.
Share Your Ideas!
These are our ideas for ideal steering and phone mounting. What about yours? Share them below!