In order to run on a treadmill with Zwift you need a way of transmitting your speed to Zwift. One of the easiest ways of doing this is with a foot pod, and Stryd offers two foptions. One is the Stryd Live which was built in partnership with Zwift and costs $99. The other option is the Stryd Powermeter which is priced at $199.
Stryd describe the Live as being a "Limited edition pod specifically designed to be used on Zwift. STRYD is a running power pod designed for runners and triathletes." I'm really not sure how "limited" this would be, to me it's a better price point for entry in the Zwift running world.
The table below outlines the differences between the two. It's important to note you can upgrade a Stryd Live to a Stryd Powermeter by paying $100 from this link. This gives you a code which you then input on the Stryd mobile app to unlock the enhanced features.
Stryd Breakdown
| | | |
| --- | --- | --- |
| | STRYD LIVE | STRYD |
| METRICS | PACE, DISTANCE, CADENCE, VERTICAL OSCILLATION, GROUND TIME | POWER, FORM POWER, LEG STIFFNESS, PACE, DISTANCE, CADENCE, VERTICAL OSCILLATION, GROUND TIME |
| CHARGING | WIRED | WIRELESS |
| BATTERY LIFE | EXCELLENT | EXCELLENT |
| ZWIFT COMPATIBILE | YES | YES |
| STRYD INSIGHTS | NO | YES |
Using Stryd on Zwift
Regardless of which Stryd you chose, the process to enable it with Zwift is the same.
First attach to your shoes, then pair it with Zwift. Stryd broadcasts on both ANT+ and Bluetooth concurrently so you can pair with Mac or PC using ANT+ as well as iOS devices over Bluetooth. You need to select it for both cadence and speed.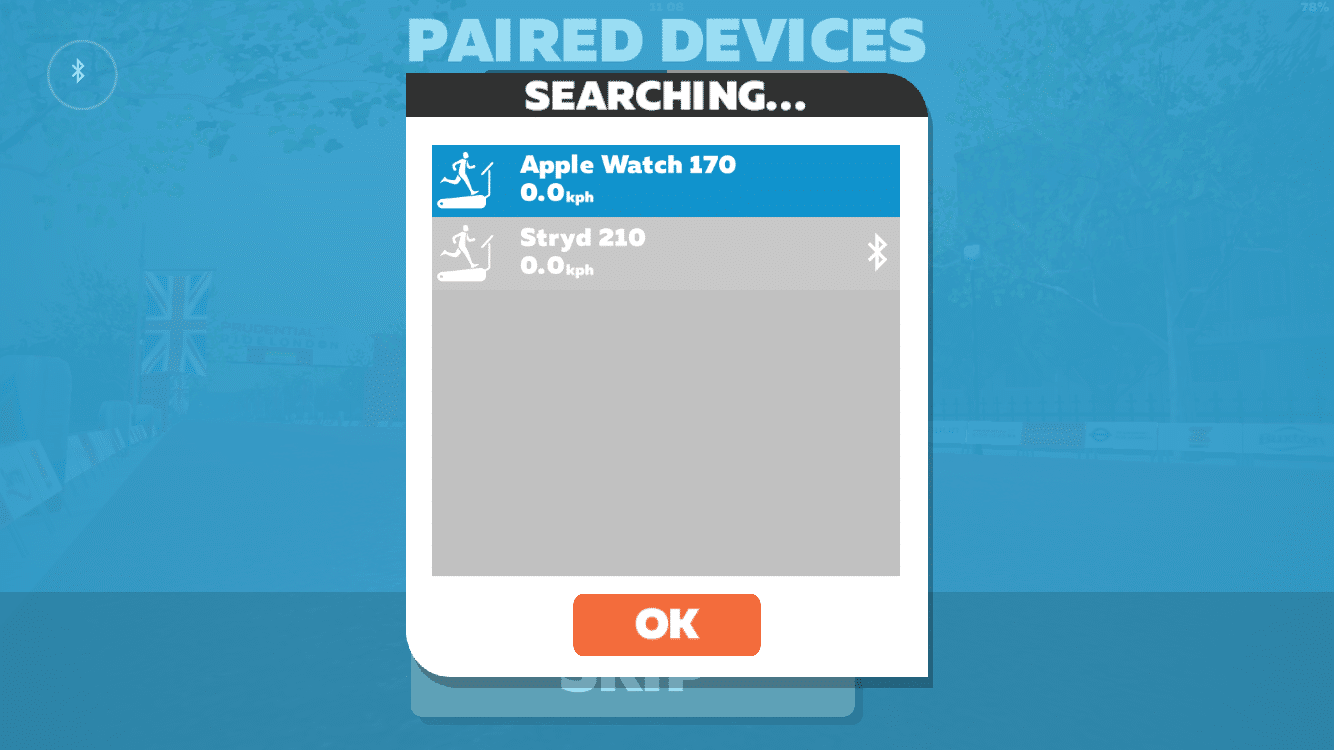 After that, you are good to go. Stryd say that "Stryd is designed to work uncalibrated out of the box. You will get accurate pace and distance measurements without calibration."
Battery life has been very good for me, I run 2-3 times a week and have been using Stryd on most of the runs (except one race). Stryd say the pod should be good for 20 hours, or about a month of use (depending on your time running). I charged it on March 31 and it ran out of power at the start of a run on May 13. Looking back I did take some holiday and didn't run every day, so purely on "running time" it lasted ~14 hours. (Note: it will wake up when moving the shoes, putting them on, warming up etc which isn't included in my timings above.) To charge you simply need to drop it onto the charging block, that then plugs into any USB socket.
I've now got a good collection of runs and intervals at various paces both on Zwift and (gasp) outdoors. Stay tuned for a second article on the various statistics and info that you can get from Stryd.