Zwift's newest update includes a new wheelset from Roval: the Rapide CLX. This is Roval's second wheelset in game, with the first being the CLX64.
The IRL Rapide CLX wheelset came out in 2020 and received some very positive reviews. The wheels are exceptionally wide, and the front wheel isn't as deep as the rear (51mm vs 60mm, respectively.)
The wheels are available for 195,300 Drops on Zwift, for level 14+ Zwifters. This is how they're described in the Drop Shop:
"Combining the aerodynamic excellence of the time trial dominating CLX64 with the light weight and superb manners of the CLX32, the new Rapide CLX delivers stellar climbing performance with slippery aero efficiency. Who says you can't have your cake and eat it too?"
Sounds like these wheels may be great all-arounders. But experienced Zwifters know that real-world performance doesn't necessarily translate to Zwift performance, so at Zwift Insider we run frames and wheelsets through a battery of tests to figure out just how well they perform in Zwift's virtual world.
Here's everything you need to know about the new Roval Rapide CLX wheels in Zwift…
Aero Performance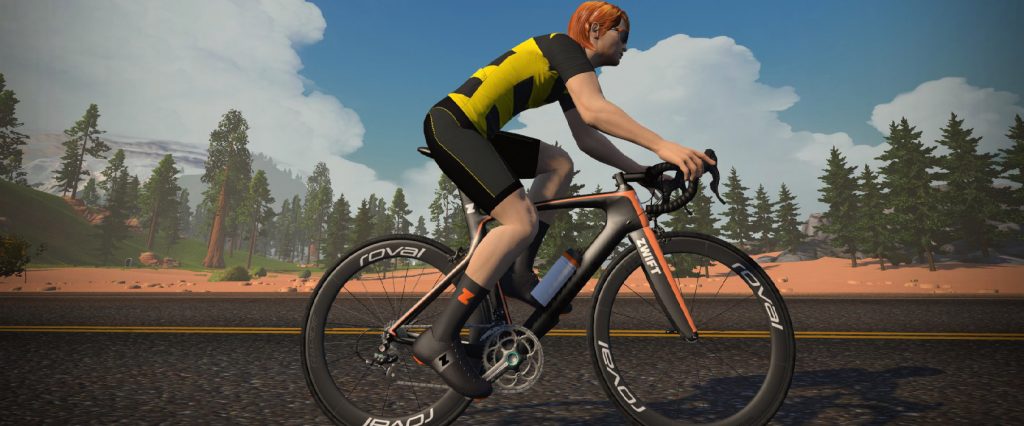 The Roval Rapid CLX wheels turn in the same flat test time as the older Roval CLX64's, placing them at around 65% in our wheel percentile rankings. Since they're rated at just three stars for aero performance, this isn't surprising.
The Rapide CLX wheels turned in a time of 50:54 on our test course (two laps of Tempus Fugit). By comparison, the fastest wheels in game (Zipp 858/Super9) turned in a time of 50:33. (Both of these test times were done with the Zwift Aero frame.)
Climb Performance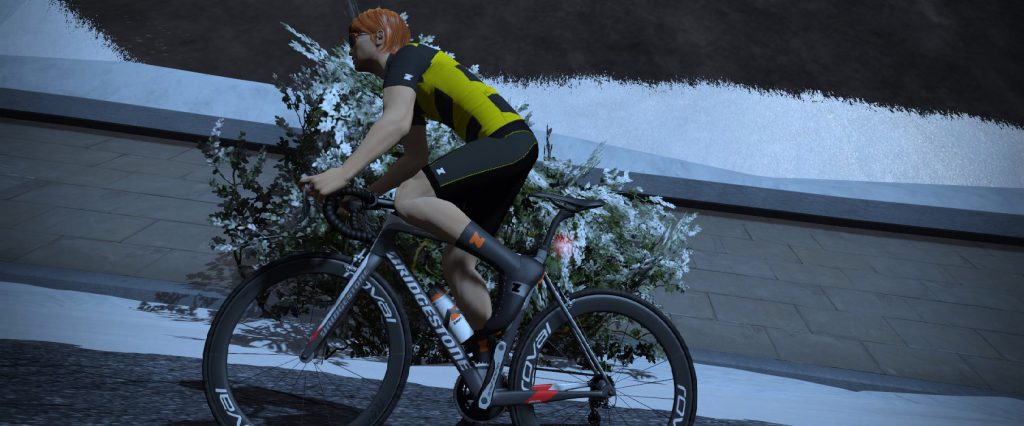 The Rapide CLX wheels are rated at 3 stars for weight, so we figured they would out-climb at least the CLX64's. And they did, beating that wheelset out by 5 seconds.
The Roval Rapide CLX wheels turned in an Alpe du Zwift time of 49:24 – the same time as the Zipp 202 wheels, and just 1 second slower than 4 other wheelsets. This puts them right around 65% in our wheel percentile rankings.
By comparison, the lightest wheels in game (Lightweight Meilensteins) turn in a time of 49:15. (All times listed were set using the Zwift Aero frame.)
Conclusions
These wheels aren't exceptional in terms of their Zwift performance, ranking in the 65th percentile for both the flat and climbing tests. They're not your best pick for a flat race, and also not your best pick for a climbing race.
As all-arounders they rank #10 out of 31 on our combined percentile graph. Clearly, the DT Swiss Arc 1100 and Zipp 454 wheelsets are better all-arounder picks, since they turn in better performance on both flats and climbs.
Questions or Comments?
Share below!
Important note: this post contains speed test results for Zwift frames or wheels. These results may change over time, and a bike's performance relative to others may also change. We don't always revise posts when performance rankings change, but we do keep current, master versions of our speed test results which are always available. See the frame charts, wheel charts, and Tron vs Top Performers for current performance data.