It's Christmas, and Castelli is giving you the chance at an early present by riding the December Epic! It happens tomorrow, 21st December, at their usual time of 6:25pm GMT/1:25pm EST/10:25am PST on the "Triple Loops" course in London. Here are the details…
This month, Castelli has lined up 2021 European Ironman Champion Laura Phillip for the ride.  She is so good that on her debut at the 2019 IRONMAN World Championship, she secured a fourth-place finish.  With her place secured for next IRONMAN World Championship in Kona after winning the European title in 8:38:29, she will be a strong favourite. 
To put how strong she is into context, after completing a mammoth swim and bike ride, her first 5km in the run clocked 18:47.  Now, most of us can't even do that in a standalone effort, but this is after an epic swim and close to 5 hours cycling!  It's just difficult to comprehend.  So to keep her in check on this Zwift event, I propose we saddle her with the Buffalo Bike, otherwise we are going to be hanging on as her "steady pace" could be our "race pace"!
If Laura has a weakness, she says it's that she enjoys a piece of cake every day. If that's her weakness, I have to confess that it's mine too!  
As we are in the season where we tend to look back and review if we have met our targets before setting new ones for the upcoming year, I reached out to Laura to ask about 2021 and 2022.

Laura's Thoughts
What was your biggest highlight and lowlight in 2021?
Answers:  My highlights in 2021 were definitely my two Ironman performances. I gained my first European Championship Title with my performance in Finland and my 2:44 Marathon in Klagenfurt after a solo 180k bike ride is something I am really proud of.
A lowlight was the start into the year with a hip injury that forced me to take a longer break and kept me away from early season racing.
What are your goals for 2022?
2022 will be a special year for all Ironman Athletes. We will have 2 World Championship races, one in May at St. George and Hawaii in October. I am really looking forward to the opportunity to race against the best girls in our sport on two different courses. My goal is to improve my 4th place from Kona 2019, the last time we had a world championship race.
How has Zwift helped you reach your targets? 
Zwift gives me huge motivation when I have to ride indoors. To ride with others or ride the structured workouts by my coach Philipp Seipp has really helped me to increase my bike power.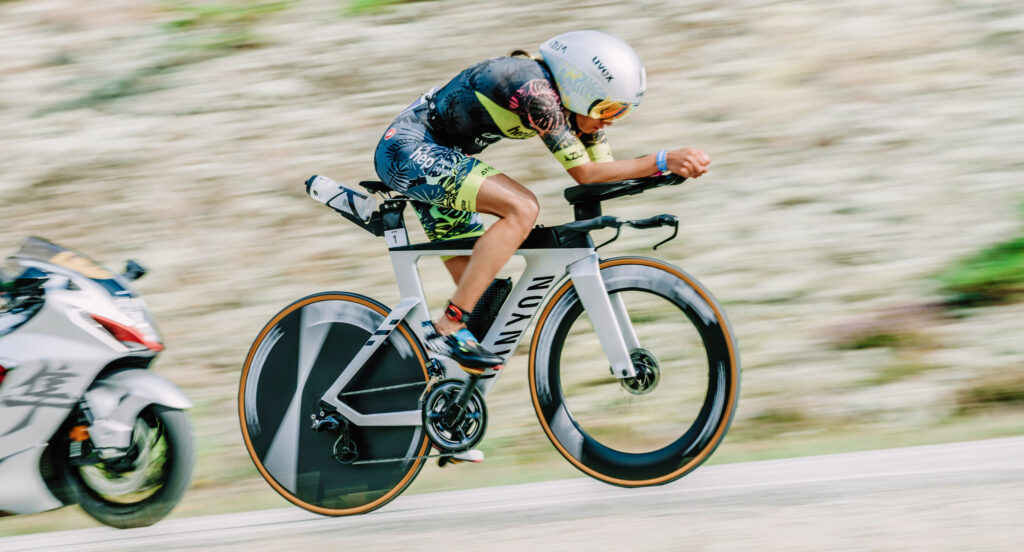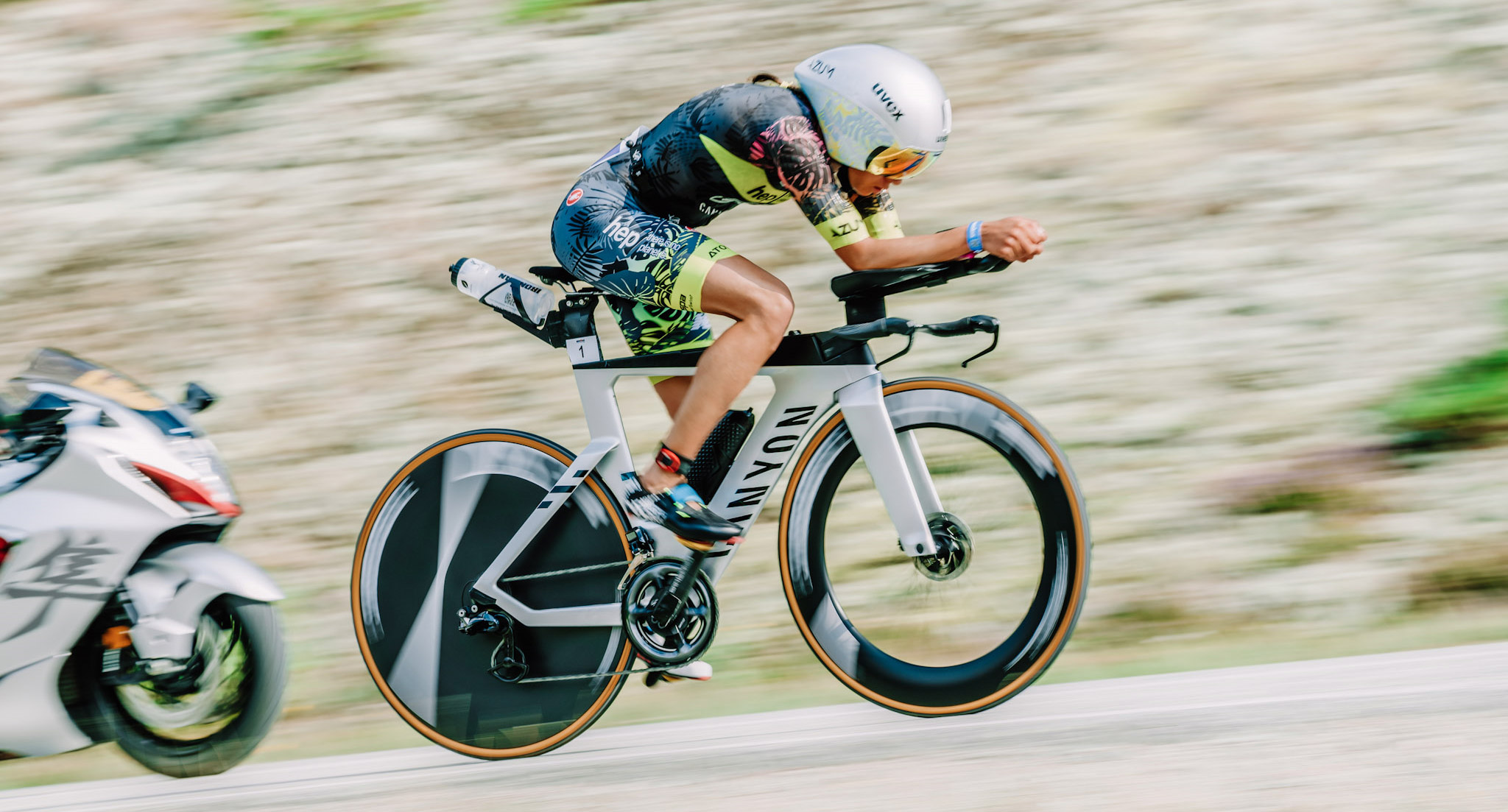 Giveaways
As customary on the Epic rides, Castelli gives away items of kit to one lucky rider who stays close to the beacon.  Be sure you are present around the beacon when a snapshot is taken to win the prize! Winners are announced on Castelli's Strava Club site, which riders are welcome to join.
As it is winter Castelli are giving away a winter jacket to enable you to keep riding, even on the coldest of days.  They are giving away the Alpha RoS 2 Jacket.
About the Alpha RoS 2 Jacket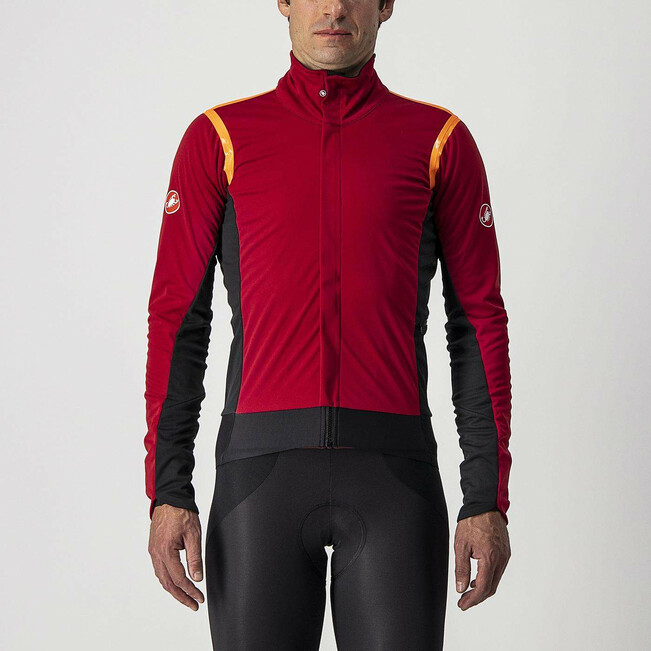 The Alpha RoS 2 Jacket is a heavier version of the Alpha RoS 2 Light Jacket that was given away in the November Epic. 
The jacket is made from GORE-TEX INFINIUM™ WINDSTOPPER® fabric along with waterproof seam taping around the shoulders.  It has a double-layer construction that allows you to open an outer wind-protection layer while keeping the insulation layer closed, this insulation layer takes the form of a small waist.   Like its lighter version, the neck comes up high and is shaped to move with you as you naturally change position on the bike. 
In their own words, Castelli refers to this as their "ultimate jacket, bringing warmth, breathability and a high level of rain protection along with a soft, comfortable fit."
Event Details