Fresh from a cycling adventure in Girona, Spain (the hotbed of cycling in Europe and a location where Zwift actually owns a place of residence) Richard Lovelock, Castelli Brand Ambassador, will be leading the Castelli Epic Group Ride on 24th August at 19:25 CEST/18:25 BST/13:25 EDT/10:25 PDT.
This month's group ride will tackle the Alpe du Zwift at a pace of 2.6-3.0 w/kg, taking roughly 80 minutes to complete the ascent. On this ride, you will get to wear the Castelli Maglia Rosa jersey, which is what the leaders/winner of the Giro d'Italia earn. (Unfortunately, you won't get to keep it as it's reserved for the Grand Tour winners.)
An epic ride up the Alpe deserves an epic reward, and one lucky person will get the chance to win an absolutely incredible bit of Castelli kit, the Idro 3 Jacket.
To win the jacket, be sure to stay close to the beacon and be present when a snapshot is taken, as always – the closest to the beacon will win the prize, which is announced on Catelli's Strava Club site, which riders are welcome to join.
Details and sign up at zwift.com/events/view/2251713

About the Idro 3 Jacket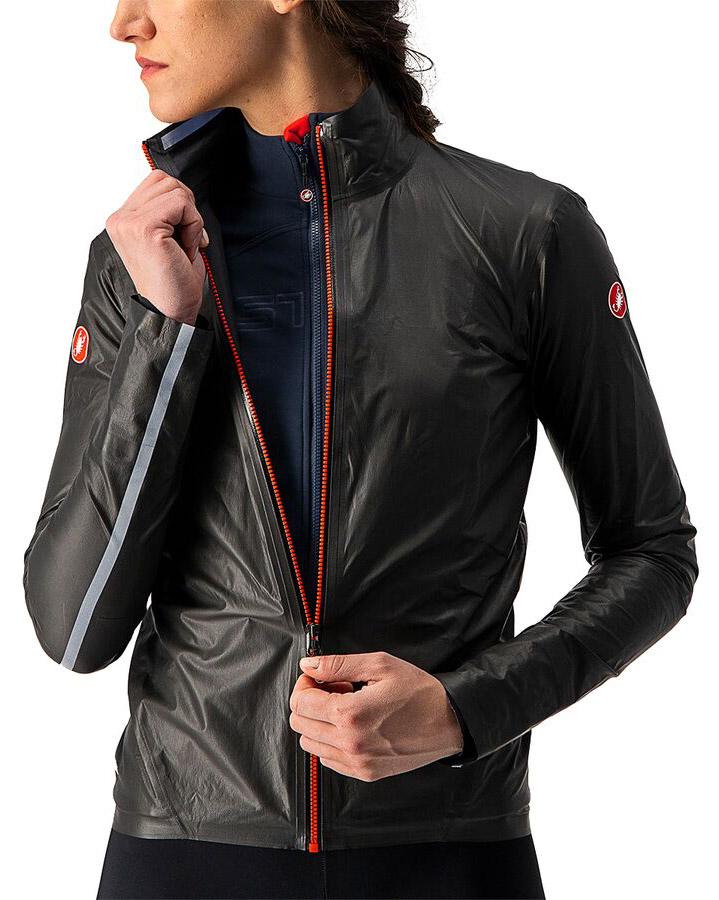 If you live in the UK, this is probably a "must-have" item given the constantly changing weather in the space of a two-hour ride. This is more than just a rain jacket, and is ideal to have for keeping you comfortable on the bone-chilling descents from long climbs. It's easy to carry and packs down to fit in half your rear pocket.
Idro actually means "hydro" in Italian. The jacket is designed to keep water out, but at the same time let sweat escape. This is the 3rd iteration of the product and differs from the previous because the back has a large high-stretch GORE-TEX® panel that allows the jacket a trim fit (i.e., no flapping fabric).
There are reflective panels and wrist closures with a new internal gaiter. It weighs less than many jerseys and stashes away to occupy only half a jersey pocket.
The only point to note is that the fabric is so lightweight that it is a little bit fragile, so be extra careful.
This is a premium product and that it is reflected in its price tag of €269.95/$299.99/£320. It can be purchased via the Castelli website.
Castelli and the Team
Be sure to join Richard and the Castelli Team on Tuesday for a mass assault up the Alpe. With probably over 300 riders all dressed in pink, it's going to be a spectacle!
Don't worry if you think the pace might be a little strong, Alvin Nordell will be acting as a sweep to help those at the back. Alvin is based in Colorado, USA. His local area has been hit with forest fires, meaning he hasn't been riding outside as much as he normally would, and instead has been clocking up the km's on Zwift – so he will certainly have good form to assist those who might need a wheel.
These rides are always fun and well supported and this certainly looks to be another hit.
Details and sign up at zwift.com/events/view/2251713