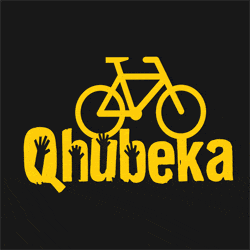 Bicycles help people travel further faster while gaining fitness and access to more options in healthcare, education and work. In short, bicycles change lives.
This week the Zwift community, Team Dimension Data and Zwift are teaming up to unlock a 500 bike donation for Qhubeka. Qhubeka is a global non-profit organization dedicated to advancing education, health, and economic opportunities by providing simple, sustainable transportation with bicycles.
The Ride On thumb will be swapped for the Qhubeka High Five in all group rides this week. Zwift Academy finalist Ollie Jones and other Team Dimension Data pros will lead some group rides during the week (see ride list).
This Week's Challenge
Complete ANY 2 group rides during the week to unlock an in-game cycling cap. If 25,000 Zwifters complete this challenge, Zwift will donate 500 bikes to Qhubeka. All group rides count. Races and group workouts do not.
About Ride with Reason
November has always been "charity month" in Zwift, with riders working together to complete challenges and raise funds for worthy causes. This year Zwift has broken November into four weekly challenges, with each week focusing on supporting a different cause. Read more at Zwift.com >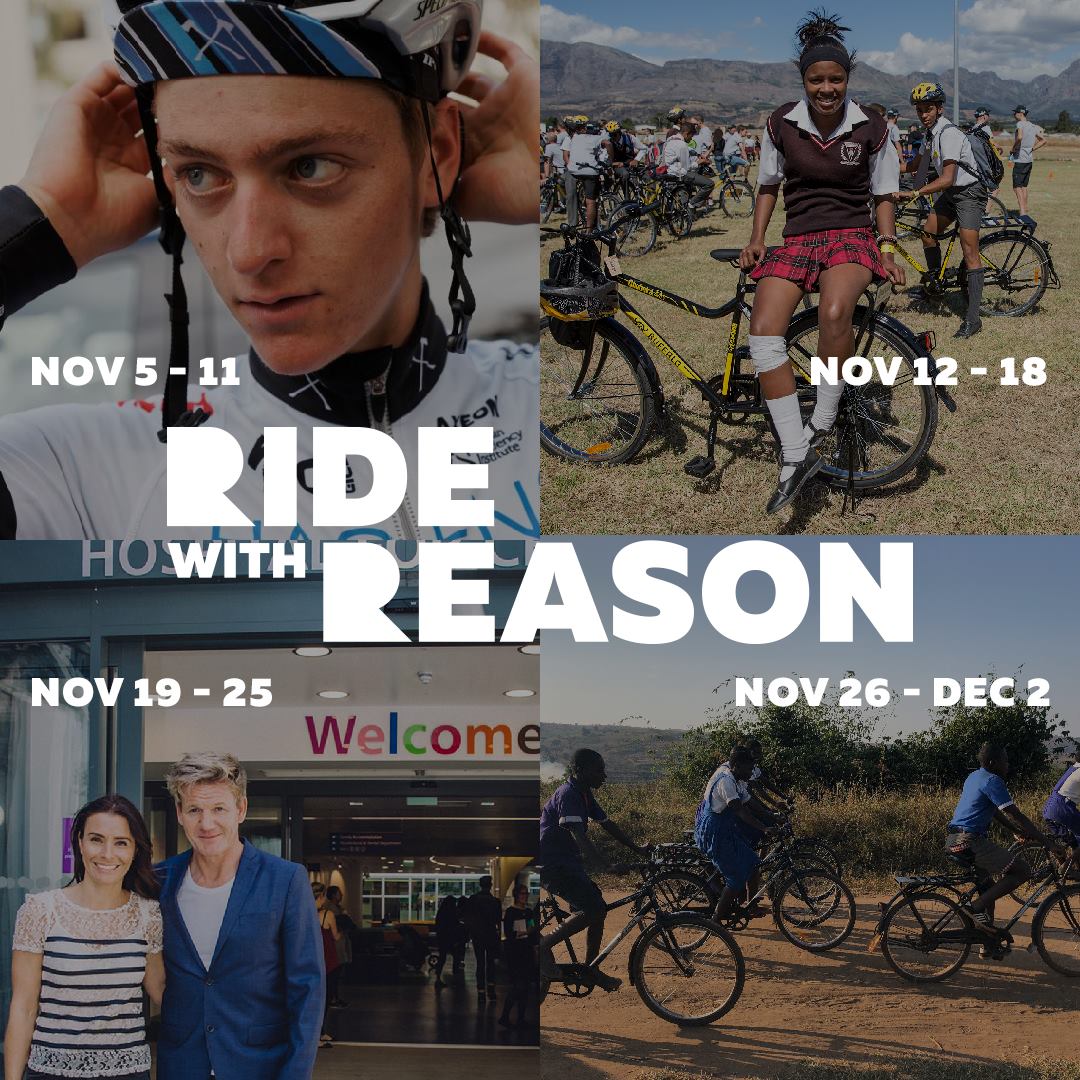 Kit Unlock
Completing each challenge unlocks a small portion of the Reason Zwift cycling kit. Complete all four challenge and receive the full kit!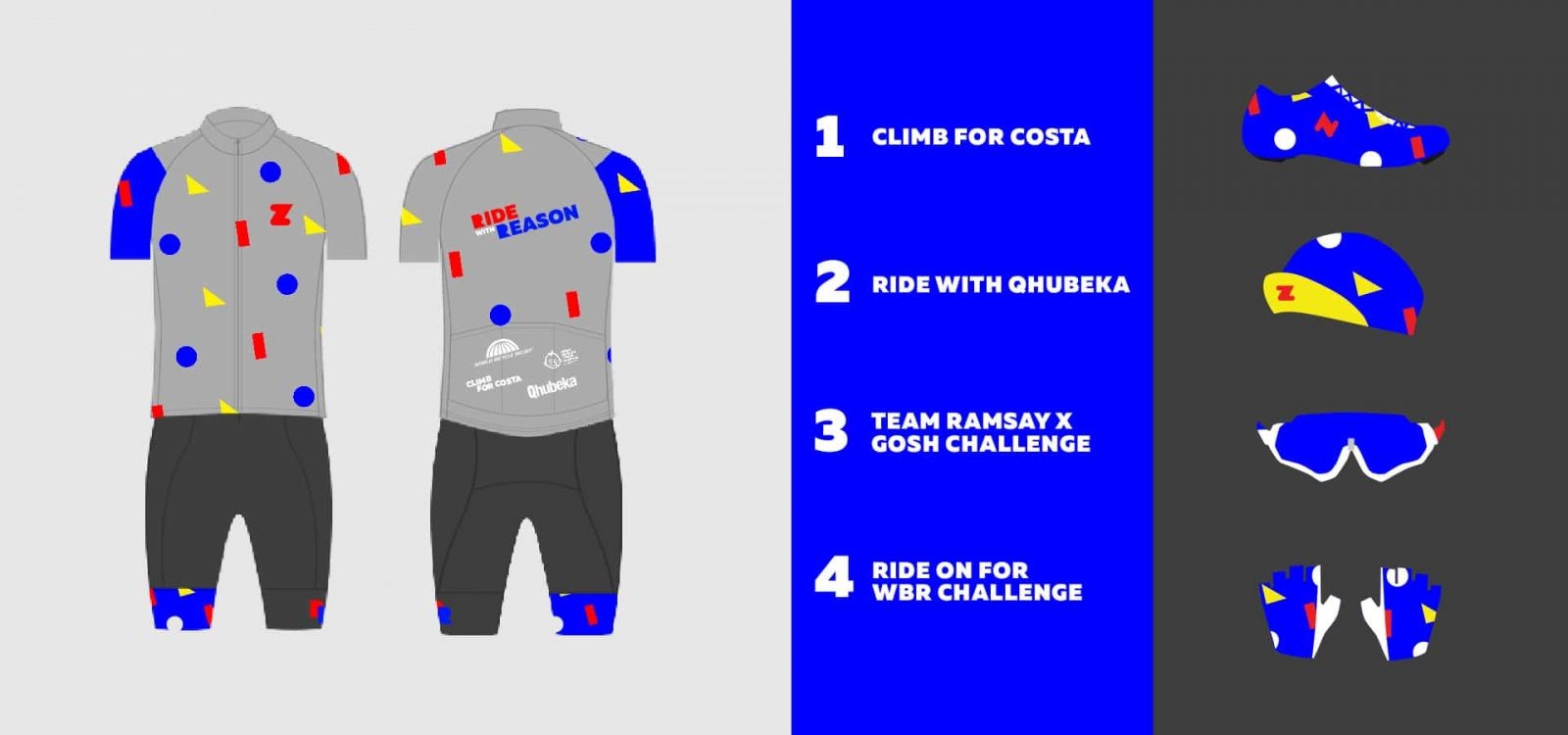 How to Enter the Challenges
Click the orange button to join the challenge. (For whatever reason no text was displaying on the button when we put this article together, but clicking it will get you entered so you can see your progress towards completing each challenge.)