Back for another year, Zwift in partnership with adidas and the Parley Ocean School are helping reduce the amount of plastic waste that makes it into one of our key ecosystems – the oceans.
The Mission for runners is now open for registration and runs from May 23-June 8. For every 10 minutes you run, adidas and Parley's "global cleanup network" will remove the equivalent weight of one plastic bottle (up to 500,000 pounds) from beaches, islands, and coastal communities.
This event also has a "Community Unlock", which is a really cool idea we haven't seen before on Zwift. Read below for details!
Getting Registered
In order for your miles to be registered with adidas, you have to link your Zwift run account to the adidas Running app. So before you start, follow these steps to ensure your Zwift run activities count towards the fight to end plastic waste: 
Download the adidas Running app and create an account.
Register for the RFTO mission in the adidas Running app
Register for the RFTO mission in Zwift 
Connect Zwift and adidas Running app in 3rd party connections.
Run 20km between May 23-June 8 to complete the mission.
Schedule and New Routes!

Once you're registered, any Zwift runs you do will count toward your mileage goals. But there are special RFTO activities taking place at multiple times each day for the duration of the mission, and all these RFTO activities take place on two new Watopia Run Only routes!
Unlocks with a Community Flair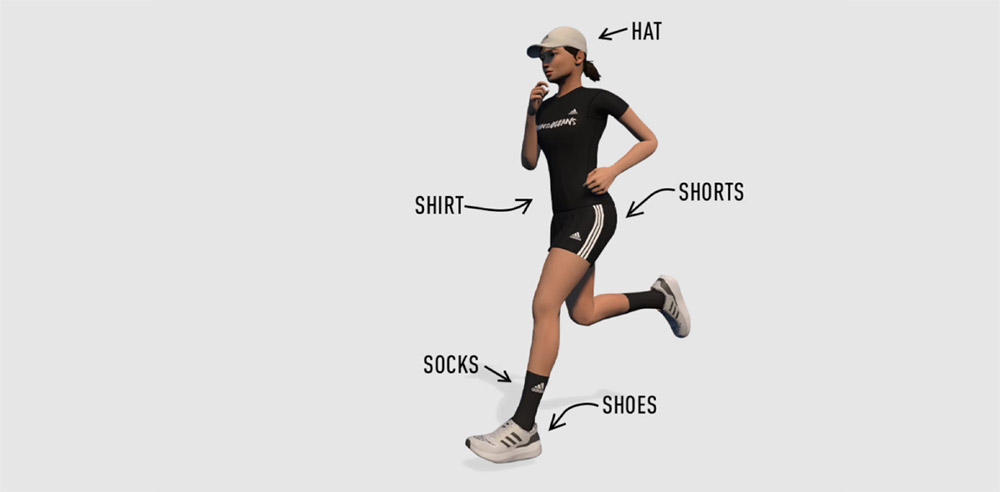 Run 20km to complete the Mission and unlock sweet in-game gear! Unlocks are progressive:
25% adidas socks
50% adidas Hat
75% adidas RFTO Shorts
100% adidas RFTO shirt
100% Community unlock: this is a fun one! When the Zwift community logs 50,000km, everyone participating will receive adidas Ultraboost 22 shoes in game. According to Zwift, "All registered runners will get notified via email when the community hits each distance milestone."
About Parley Ocean School
 "Inspiring and empowering the next generation of Ocean Guardians" is the mission of the Parley Ocean School. Piloted in the Maldives in 2015, it has since expanded around the globe. To find out more, visit their website.