Zwift's new Meetups feature is the best way to organize a small group ride with friends. But did you know there are actually two ways to create a Meetup? Here's how to quickly create a Meetup with an individual.
Two Requirements
To create a Meetup you need two things: a follower to invite, and the Zwift Companion app (available on iOS and Android).
You can only invite followers to Meetups at this time since we are in version 1 of Meetups and ZwiftHQ is (rightfully) concerned about Meetup invite spam. This is one of several limitations you may want to be aware of when it comes to Meetups: see the "Important Details" section of our Meetups post for the full list.
Getting It Done: Step by Step
If I am one of your followers and you click to view my profile in Zwift Companion, you'll see my bearded mug and a "Request Meetup" button. You may get to my profile because we're both currently in-game and you see me nearby, or it could be neither of us is active right now. Either way, as long as I'm following you, you'll see a "Request Meetup" button: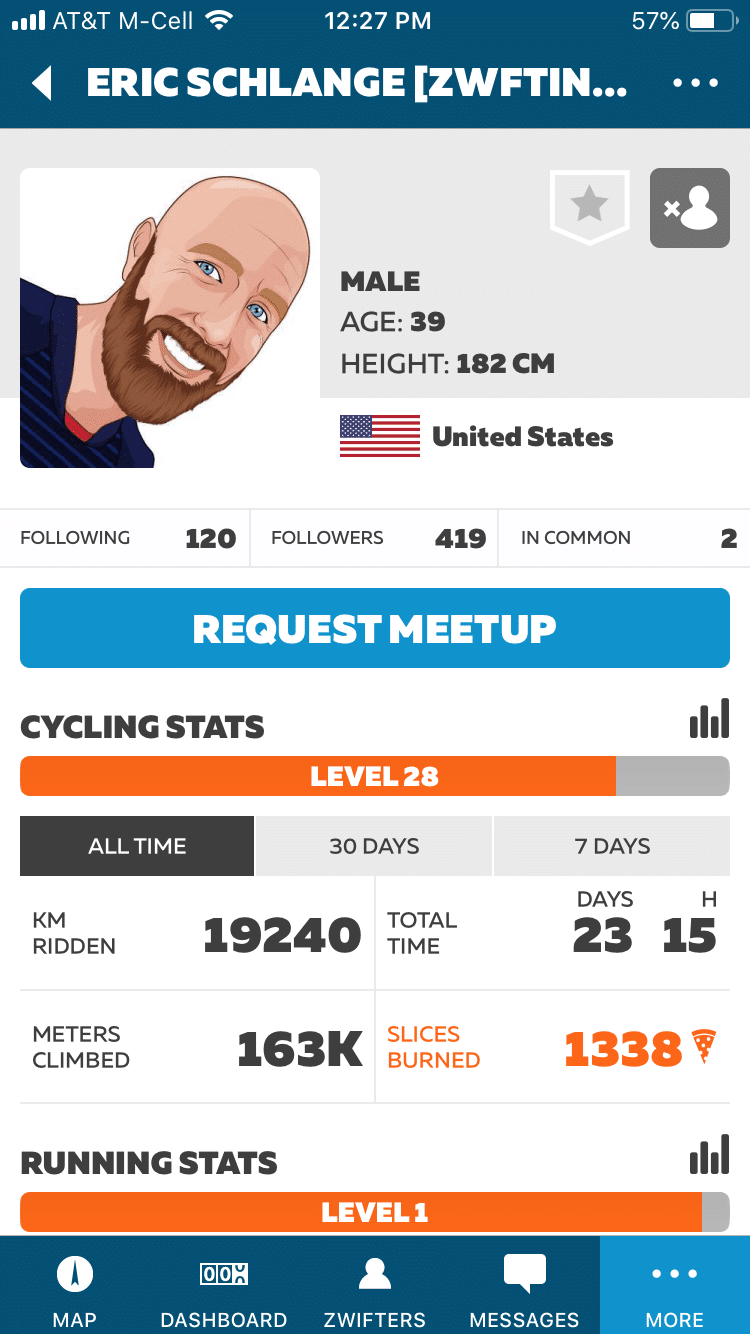 Click "Request Meetup" to be taken to the Meetup configuration screen where you set the time, course, and invite other followers if desired.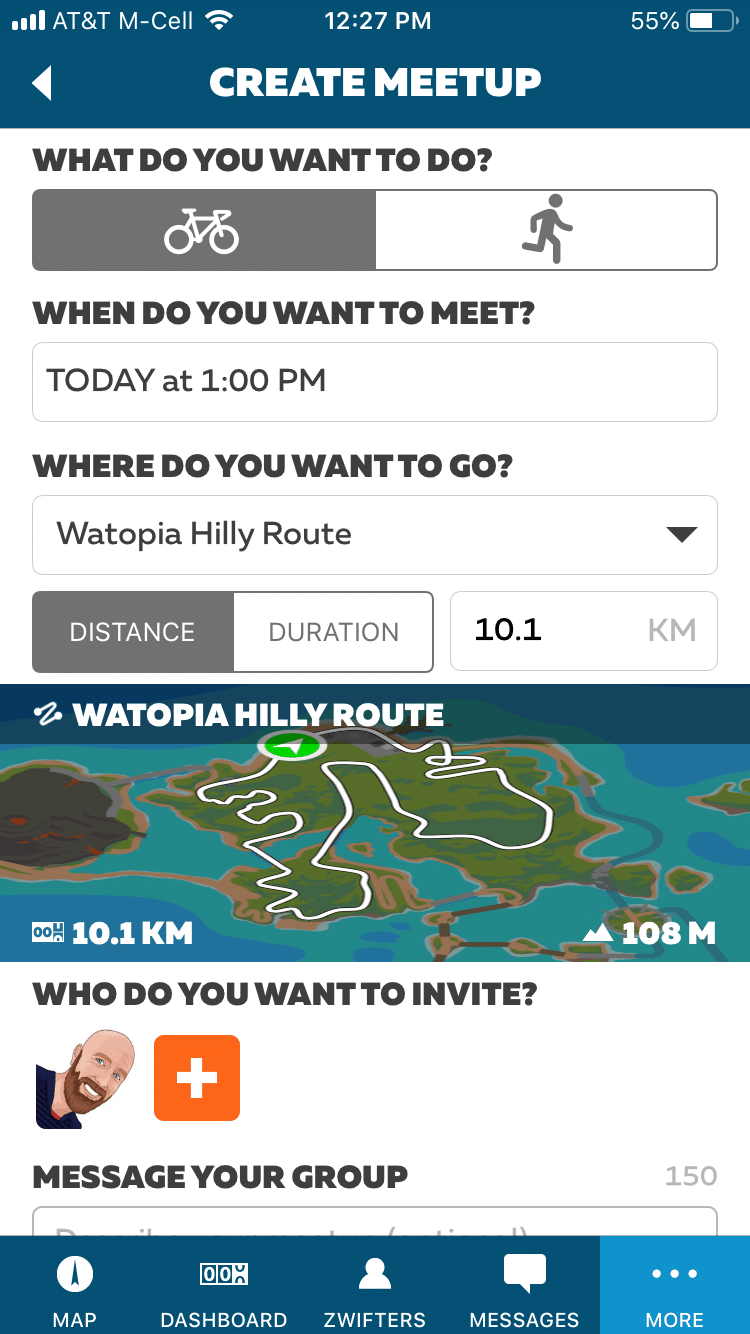 Click "Create Meetup" once you're ready to go. If the Zwifter is currently in-game they will receive an immediate Meetup invitation, which they can turn down or accept.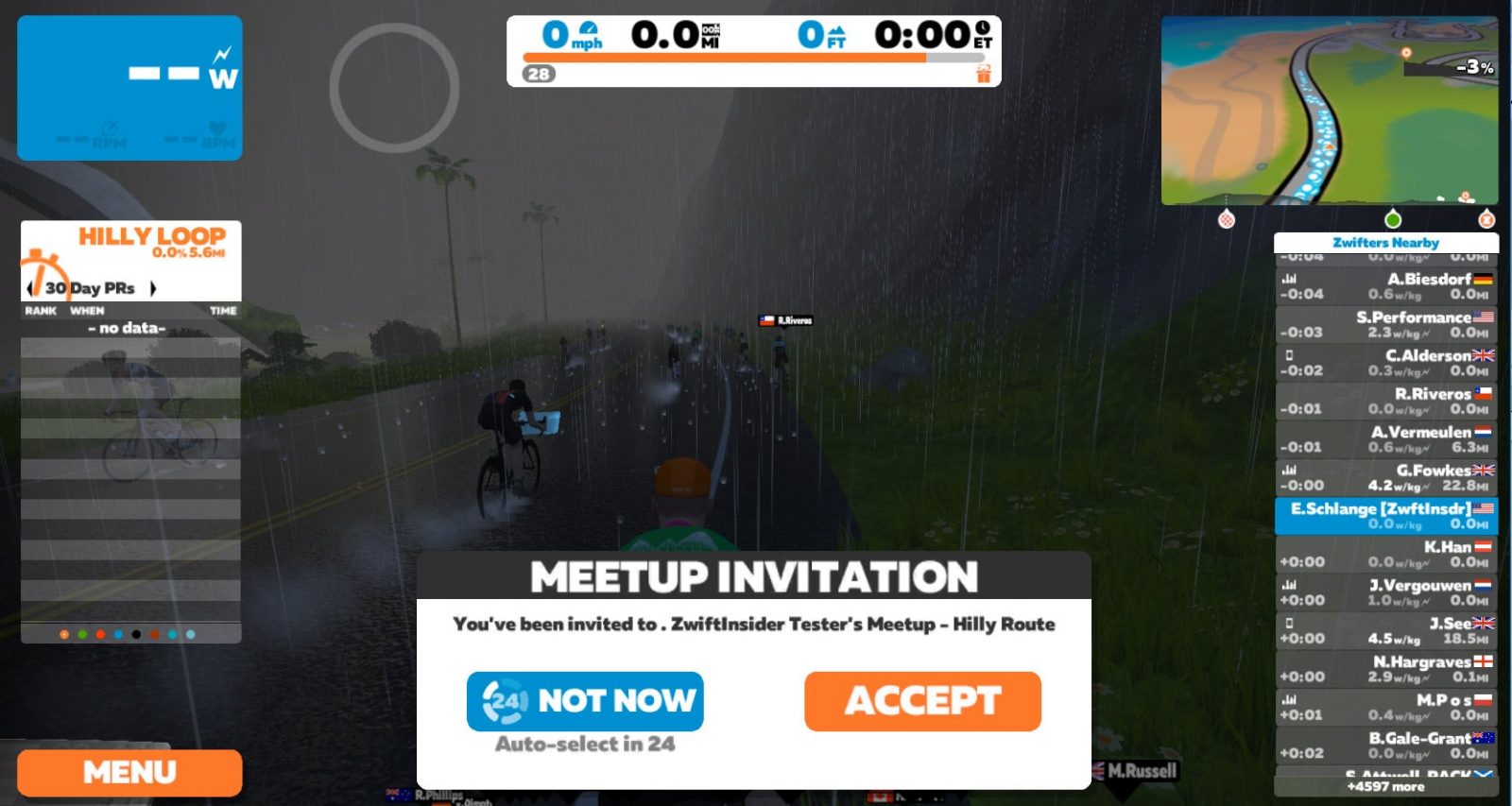 If they are not currently in-game they will receive a notification via Zwift Companion on their mobile devices, assuming they have Meetup invite notifications enabled (which they are, by default). They will also see the invite on their main Companion screen: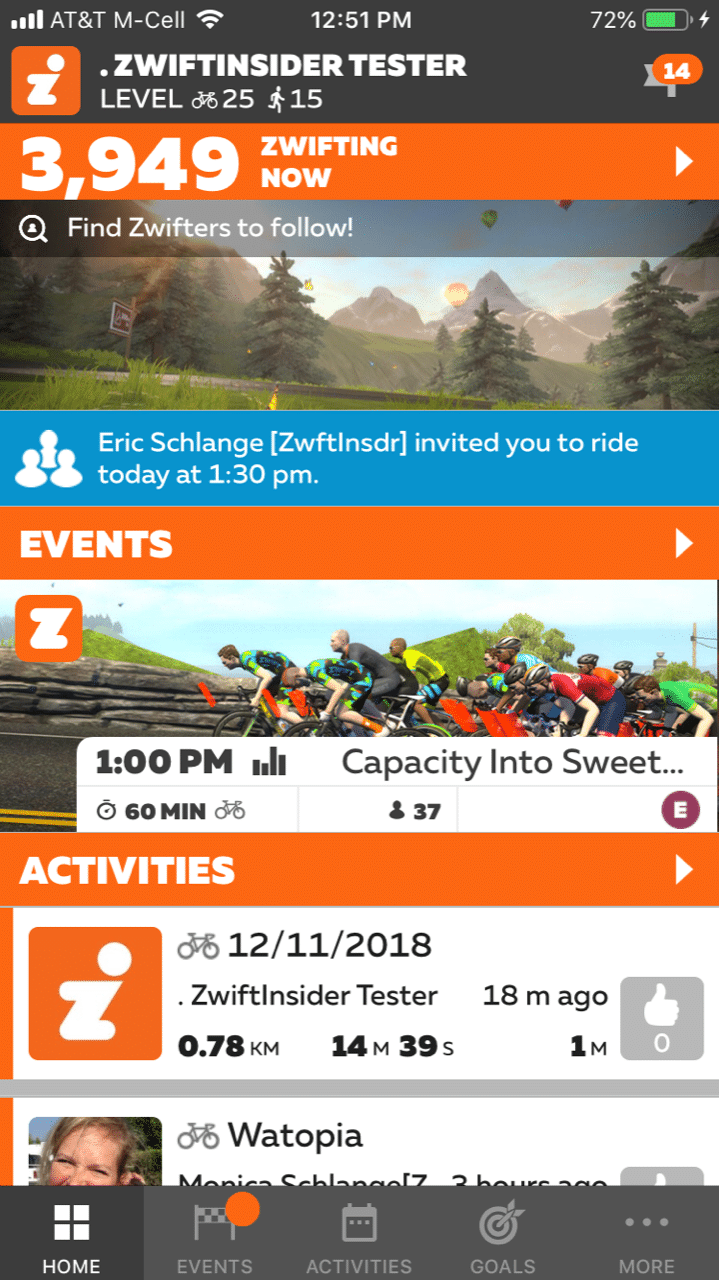 If they accept the invite, they will be prompted to join the Meetup when they are in-game, just like any other event (around 4 minutes before the event starts.) They will also see the Meetup like a normal event on the Zwift startup screen.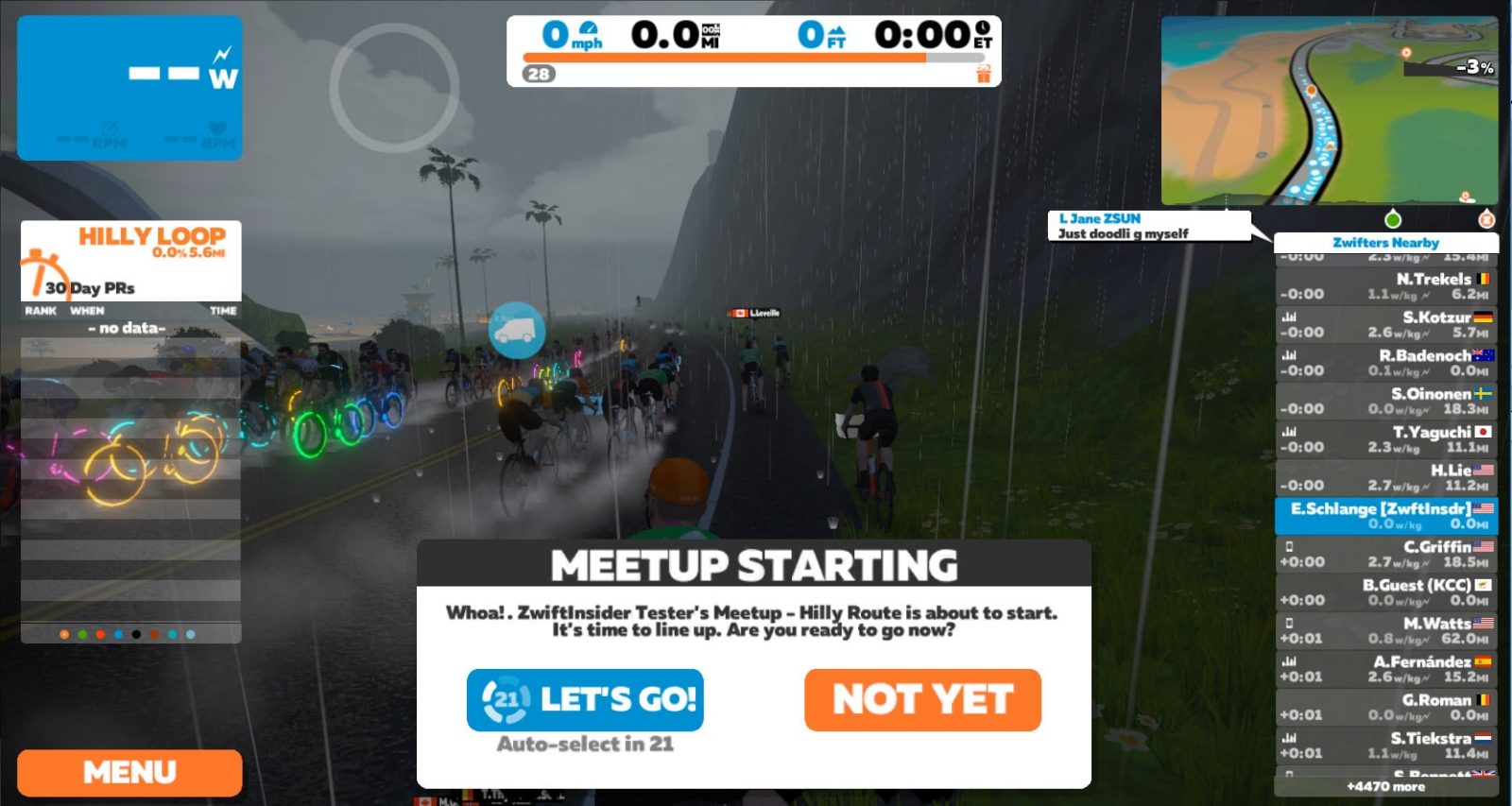 And once the event begins you'll both be off and running (or riding). That's it!