Zwift has announced its third year of partnering with Athlete Ally to hold a series of Pride On events for the month of June and beyond. The goal of the events is simple: to celebrate the LGBTQIA+ community on Zwift!
See the group ride, run, and workout schedule at zwift.com/prideon
What Athlete Ally does
In their own words "Athlete Ally educates athletic communities at all levels — sport governing bodies, teams, and individual athletes — to understand obstacles to inclusion for LGBTQ people in sports and how they can build inclusive communities on their teams or within their organizations. We hold trainings across the country on college campuses, with front office staff of major sports leagues and institutions like the NBA, NCAA and the MLB and with individual athletes."
Athlete Ally have been involved with:
Creating the landmark campaign, Principle 6, which successfully lobbied the International Olympic Committee to include sexual orientation in the Olympic Charter
Co-authoring the National Collegiate Athletic Association's (NCAA) first-ever policy and resource guide on LGBTQ issues for all coaches, athletes, and administrators
Working with the NBA, NCAA, and ACC on their historic decisions to move the competitions from North Carolina in the wake of anti-LGBTQ law HB2
Launching the historic Athletic Equality Index: a first of its kind ranking of the LGBTQ inclusiveness of collegiate athletic departments

Pride On Design
The standard "Ride On" thumb will be replaced with a newly-designed "Pride On" during Pride On events. Zwift says:
This year, the inspiration for Pride On drew on multiple designs. The Mosaic pattern provided the overall theme. We borrowed new colors, hues, and tints from numerous LGBTQIA+ flags like the Philadelphia Pride Flag, Daniel Quasar's Progress Pride Flag, and Monica Helms' Transgender Flag. All with a single goal in mind: a new design rooted in representation, inclusion, and progression.
Pride On Events
Zwift will continue Pride On events throughout the year, but they will be especially prominent on the calendar during the month of June. Rides and runs will take place every day of the week apart from Sundays, with time slots available across multiple time zones.
A selection of rides and runs will be led by prominent members of the Zwift LGBTQIA+ community including Lea Davison, American mountain biker and Olympian; Abby Levene, a pro trail runner; Shanaze Reade, 3x UCI BMX World Champion; Chris Mosier, an American triathlete and duathlete, and other community leaders familiar to many on Zwift.
For those of you familiar with the "Workout of the Week," each WoW for June will be designed by LGBTQIA+ community leaders and Zwift employees. Zwifters can access these as group workouts, or on-demand through the Workout of the Week folder within the Training section in the game.
See the group ride, run, and workout schedule at zwift.com/prideon
Special TogetheRIDE Event June 13th
There will be rides and runs throughout the day on June 13th dedicated to the TogetheRIDE produced by AIDS/LifeCycle which honors the 1.2 million people in the US living with HIV.
The ambition of the TogetheRIDE by AIDS/LifeCycle is to get people to collectively move 1.2 million miles to raise awareness, fundraise $5 million+, and highlight the fight against AIDS.
Kit Unlock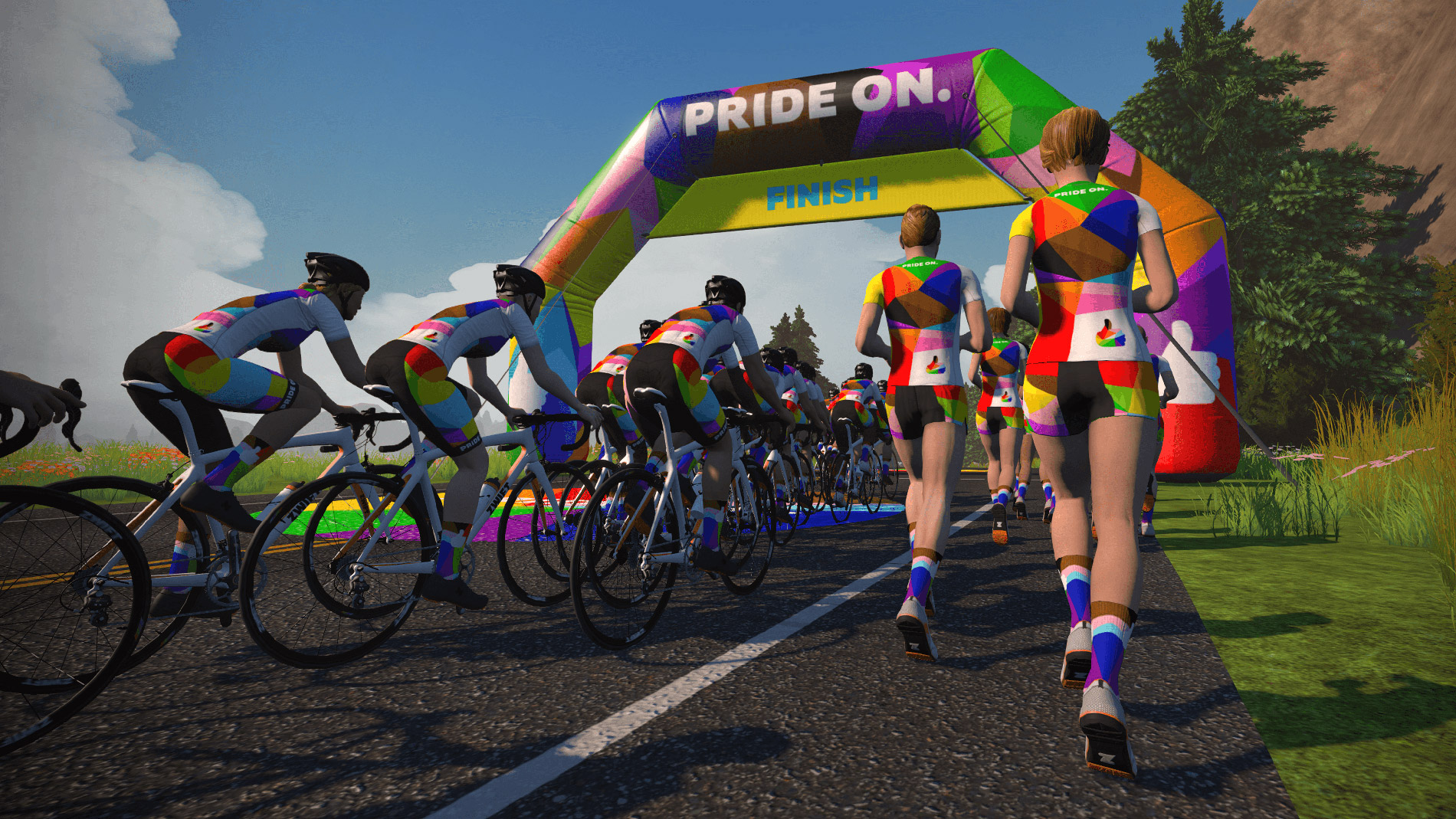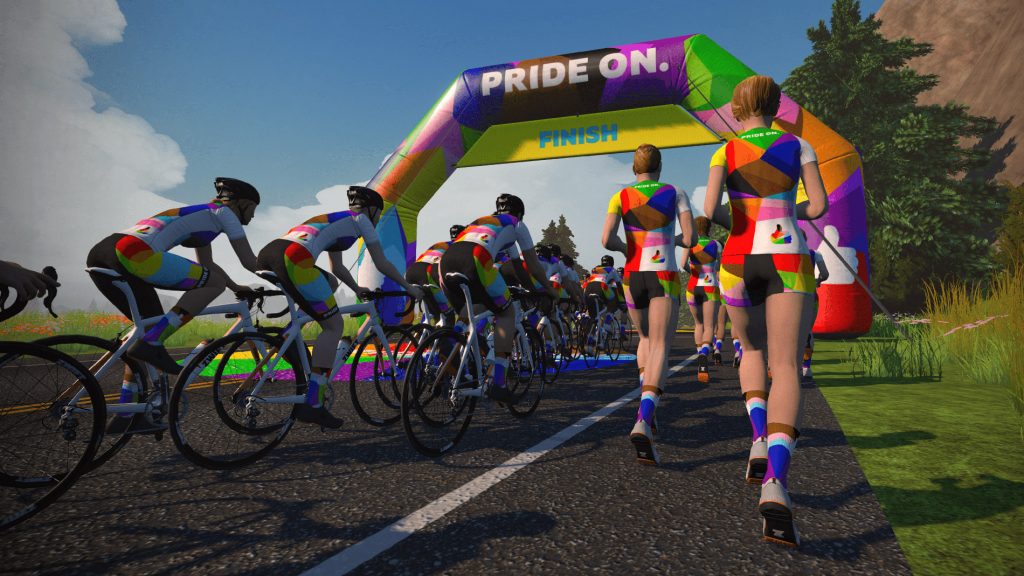 One Pride On ride or run completion will unlock the 2021 Pride On kit and socks. There is a separate kit for runners and riders.
Questions or Comments?
Share below!