Zwift introduced the "Pride On" series of events in June 2019, rolling out the rainbow carpet for all. Weekly rides and runs were held each Tuesday hosted by members, friends, and allies of the LGBTQI+ community. Additional special events were also held, and a $20,000 donation was made to Athlete Ally.
This week Zwift announced Pride On 2020, an invitation for all Zwifters to celebrate our LGBTQI+ community during the month of June. It includes special events every Tuesday and Saturday, rainbow Pride Ons, more Athlete Ally support, and a kit to unlock! Here are all the details…

Events
Special rides and runs will be held on Tuesdays and Saturdays for the month of June. These events aren't meant to be competitive races – they are an inclusive place for the community to run and ride together. Zwift says:
Pride On is about fun, diversity, and community. Everyone is welcome in Watopia. Athletes of all stripes, orientations, and VO2 maxes congregate here to get active and push one another to become their best selves, regardless of how they identify.

We like to think we celebrate this every day. On Tuesdays and Saturdays during June, we're acknowledging that our diversity is a strength that transcends watts/kilogram. And that strength deserves loads of fun rides and runs.
Zwift is inviting all event participants to get into the start pens early to meet fellow Zwifters and shower the group with event-specific Pride Ons. You can do this during the event as well, of course, although typing a message is a challenge on the treadmill!
Pride Rides
Expect a mellow 1.5 w/kg group ride that's perfect for chatting. Held on the flat Tick Tock loop, these events are 60 minutes long.
Guest leaders include Olympian and goalkeeper for Canada's Women's National Team, Stephanie Labbé, as well as multisport Olympian (alpine skiing, skiercross, and track cycling) Georgia Simmerling!
Pride Runs
Join LGBTQI+ Zwifters and community allies for a light group run workout. Held on the Chili Pepper route, these events are 5 kilometers long.
Guest leaders include Team USA runner at the IAAF World Half Marathon Championships, Matt Llano, as well as Pan American Games gold medalist and Adidas athlete, Nikki Hiltz.
Kit Unlock
Complete a single Pride On ride to unlock the cycling kit. Finish a Pride On run to unlock the tech t-shirt. After that, you can fly the Pride On flag whenever you like.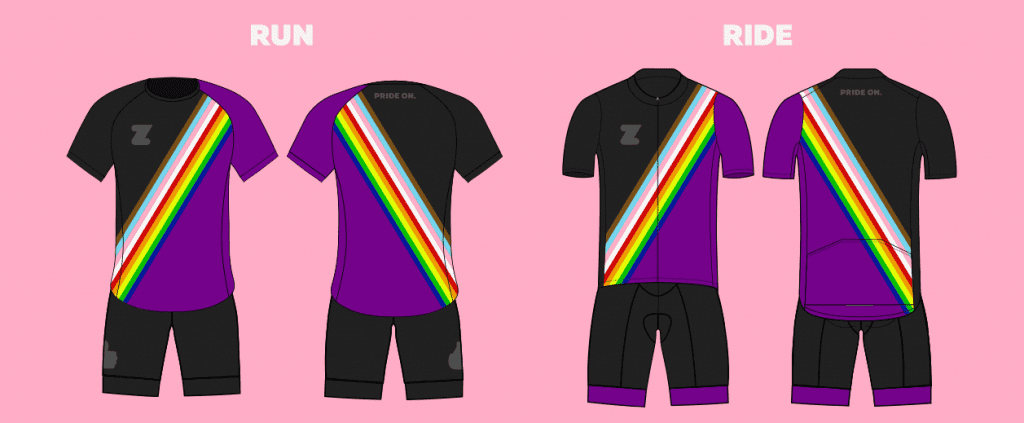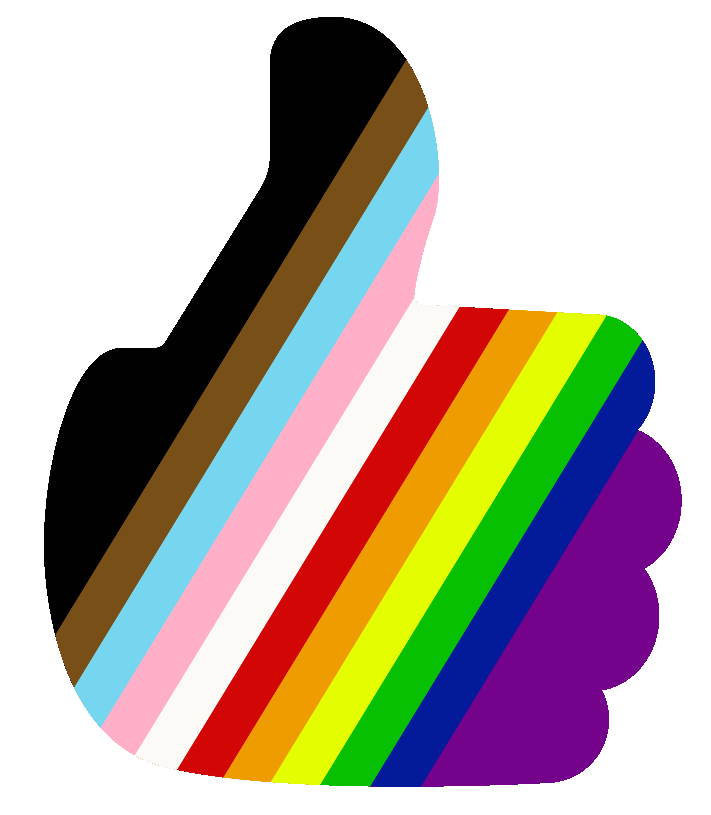 About the Pride On Design
This year's Pride On is a more colorful version of last year's. Inspired by Daniel Quasar's "Progress Flag", Zwift added black and brown stripes to represent communities of color and also represents those living with AIDS, and those no longer living.
Additionally, the pink, blue, and white stripes are a nod to Monica Helms's Transgender Pride flag.
The colorful Pride On will replace the standard Ride On in all of June's Pride On events.
About Athlete Ally
Athlete Ally is a non-profit that educates athletic communities at all levels—governing bodies, teams, and individuals—about inclusion for LGBTQI+ people in sports. Athlete Ally also offers guidance on building inclusive communities, teams, and organizations.

Zwift has already made a donation of $25,000 to Athlete Ally, and they're inviting all Zwifters who are feeling the love to share a few dollars as well. You may donate directly to Athlete Ally from zwift.com/prideon2020.
Questions or Comments?
Share below!