One of my favorite memories here in the ZI Pain Cave with my cousin Boone was when I saw him working extra hard for several minutes. Eventually I asked, "Are you trying to stay off the front of your Pace Partner group, or what?"
"No!" he said. "I'm trying to pass this guy!" And he pointed to a rider's avatar in the middle of his screen.
His avatar. Boone had been chasing himself and, sadly, had made very little progress.
This points to a bit of a UI issue that Zwift hopes to fix with a new feature they're calling "Player Highlight". Announced with a raft of other upcoming features last week, it's a small quality-of-life upgrade that may have some fun spinoff applications in future versions. Let's dive in!
Player Highlight: How It Works
It "does what it says on the tin", as my UK friends like to say. Player Highlight encircles a Zwifter's avatar body with light so they're easy to spot on screen.
Who will be highlighted? Well, that's the big question. Zwift says it will highlight your own avatar, avatars of Zwifters you follow, and avatars of ride leaders.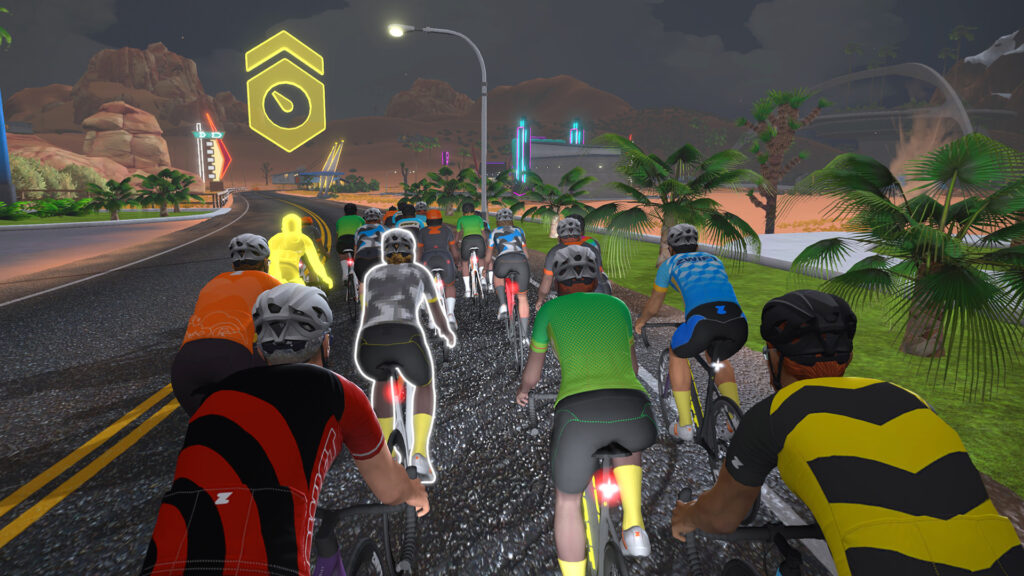 The highlighting is smart, too: it fades as the pack gets smaller, since you don't need it when there are just a few riders on screen.
Is It Needed?
This update is very needed on Zwift, especially in three specific situations.
First, you've got Boone's situation. If you're a newer (or glycogen-depleted) Zwifter riding on a busy road, you may be confused about which avatar on screen is yours.
Second, crowded races and group rides can be really confusing. For example, look at this screenshot of a race I did just last week, with over 200 riders: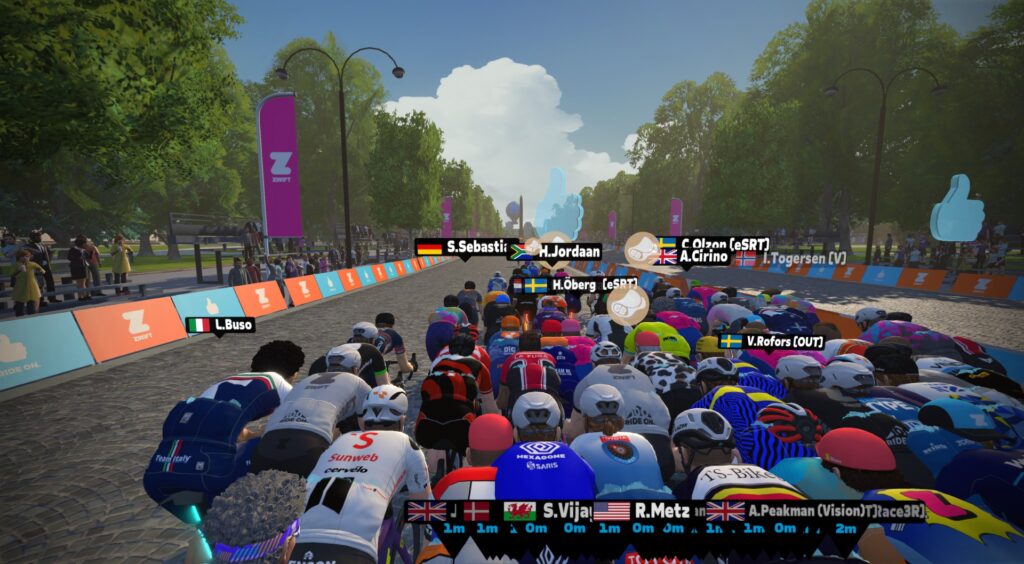 It's even worse in events where everyone is placed in the same kit. The recent Tour of Watopia, for example… can you spot my avatar below?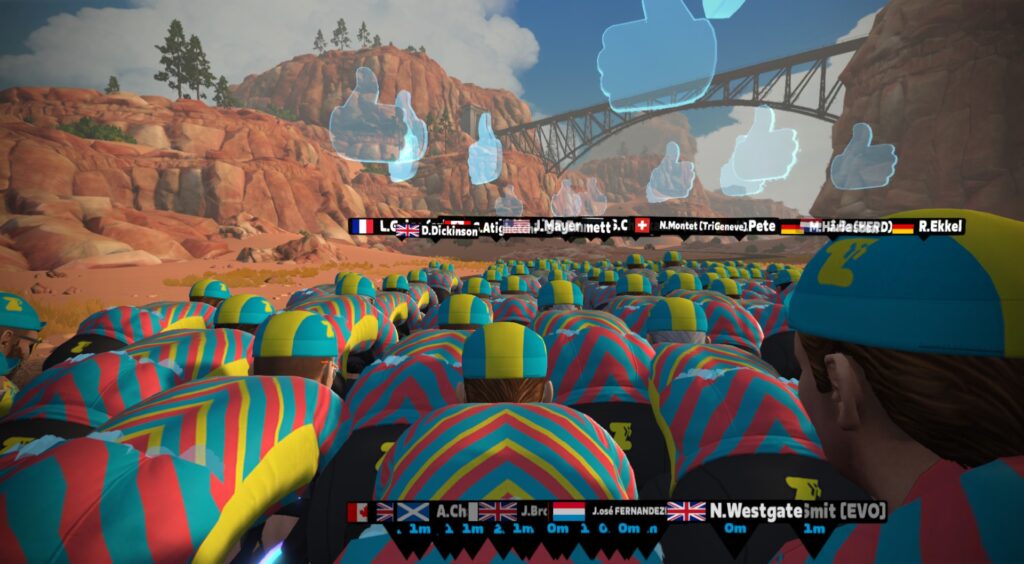 Put a highlight around your avatar, and suddenly it's very clear who you are:
Third, players with visual impairments can have a hard time picking out their avatar on screen. I personally know visually-impaired Zwifters who wear particular headwear or kits so they can more easily pick themselves out on screen. Simple highlighting will improve the group ride experience for these riders.
Taking It Further
It may be a good idea to let players toggle highlighting on and off. While I think it's generally a useful feature, players may prefer the more realistic appearance of no highlight.
This highlighting idea opens up a whole conversation related to racing. Highlighting riders I follow is a good start – this would let me easily spot my teammates in a race situation. But what if I could highlight particular riders in a race, literally marking them? What if I could mark my teammates with a green highlight, and mark the key bad guys with a red highlight?
Taking it one step further, what if the closest X highlighted riders ahead and behind stayed visible in the rider bar on the right, so I could always see their stats and distance from me?
Arrival Date
Zwift is saying Player Highlight will arrive "this summer." My guess is it'll launch between June and August 2023.
Questions or Comments?
Share below!