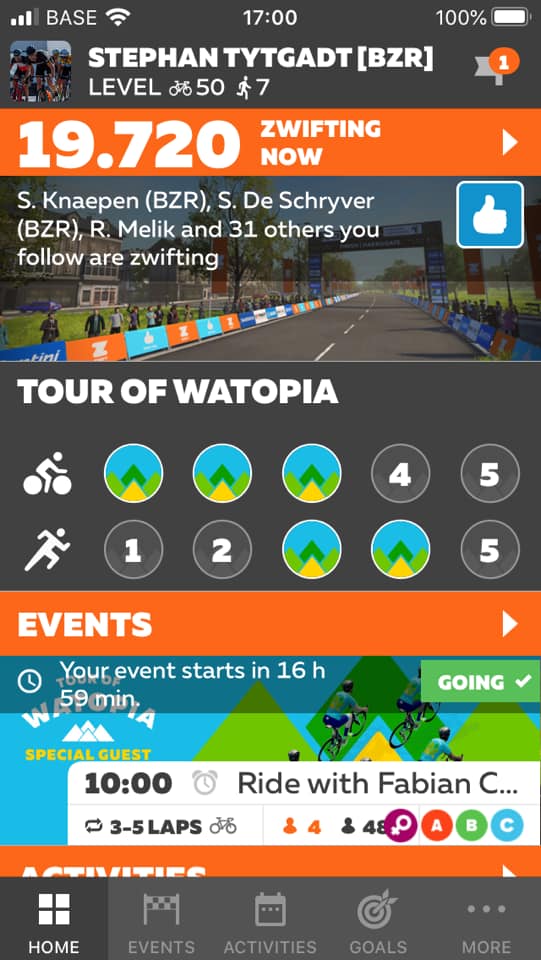 On January 21, 2020, we hit a new record for concurrent users on Zwift: 16,512.
Then earlier this week, we saw that number get bested, but only by a bit – some Zwifters reported seeing numbers around 16,650.
Today we saw two firsts: our first Peak Zwift on a Saturday (it typically happens on Tuesdays around 11am California time). And our first Peak Zwift over 19k!
That's right, folks: today we hit at least 19,720 concurrent users. A huge jump over our previous record!
Note: unlike past Peak Zwifts, Zwift HQ is declining to give me precise numbers during this time, probably because they don't want to come off as bragging about user stats that are driven by the COVID-19 pandemic. I don't blame them – it's the smart, sensitive approach.
How High Will It Go?
As you all know, many riders and runners are staying indoors right now. And although we're not sure when all the shelter in place orders and social distancing recommendations are going to end, it doesn't look like it will be any time in the next few weeks.
This has many cyclists scrambling to get set up on Zwift for the first time, and we're seeing many new Zwifters coming on each day.
Will we see a new Peak Zwift in the coming days? My guess is an emphatic "yes." How high will it go? Your guess is as good as mine!