For the past 14 months or so I have been contributing to Zwift Insider in my Open Pro column covering the exploits of a professional cycling career with a side of training and data analysis. That column will continue in 2019 but I am excited to debut a new feature here: The Peak Form Coaching Project. The aim of the project was to help one motivated Zwift athlete with a full year of free premium coaching and showcase the process here in regular updates. I wanted to help someone with a lofty goal and show how effective coaching and the use of Zwift can bring big cycling dreams into reality. Personally, I also wanted a personal challenge as a coach and I certainly found one.
Peak Form Coaching
I started Peak Form Coaching in 2013 an effort to apply all that I was learning on the road and in my Kinesiology studies and maybe supplement my nonexistent income as a not-yet-professional cyclist. Fast forward 5 years and coaching has become a real business for me and more rewarding than I ever thought it could be. I've coached dozens of athletes to national-level podiums, provincial championships and countless PRs in everything from a 5km run to a 40km TT to Ironman. I thought my athletes had done just about everything in endurance sports. That was until I met Connie Swinson.
The Challenge
The first words that popped out at me from Connie's application for the project were "1200km ride." I reread carefully and found that it wasn't a typo with an extra "0" added. Connie's goal is to finish the most coveted ultra-distance cycling event in the world: the legendary Paris-Brest-Paris. A little googling revealed that the PBP began in 1891 and is one of the world's oldest cycling events. The ride is "Brevet" style, meaning it is completely self-supported and riders must carry their own supplies. Riders must reach more than a dozen checkpoints within strict time limits, with 90 hours to complete the entire hilly, sinuous route through the French countryside.
As it turns out, even getting to the starting line is an achievement as riders must complete sanctioned validation events of 200, 300, 400 and 600km in the months prior to the August depart in France. To add a bit more pressure, the PBP is held only every 4 years, so there is little room for error in preparation.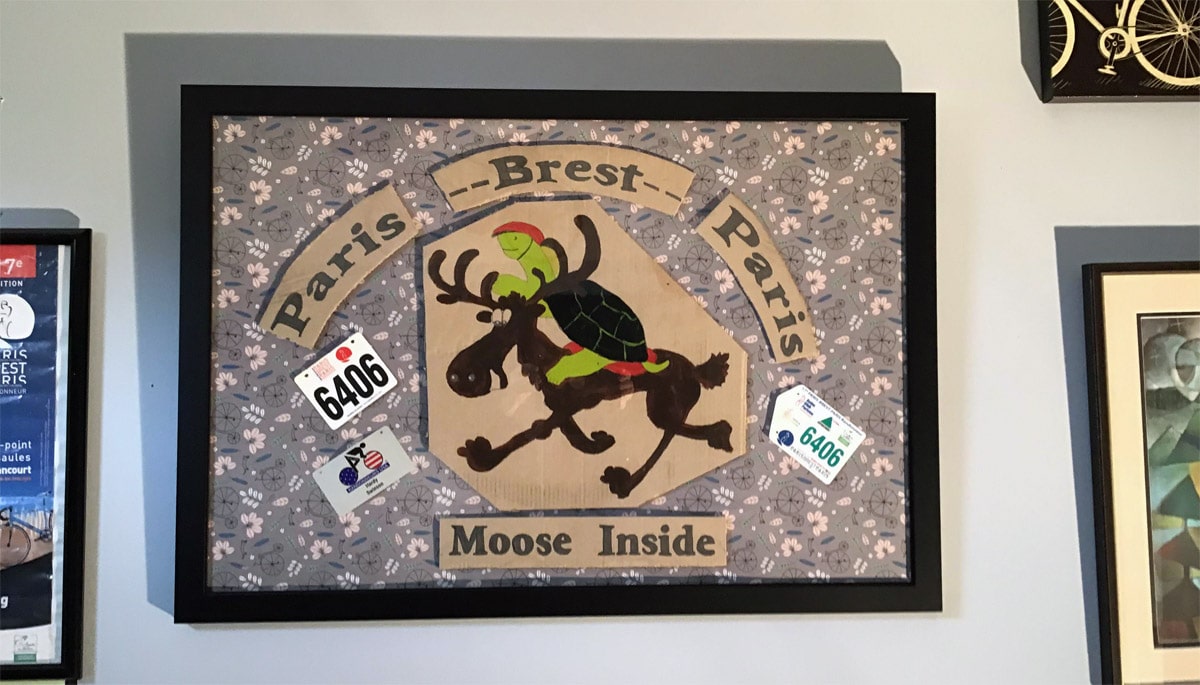 The Athlete
Connie is going to take this awesome challenge on at age 65 and if she finishes she would be the oldest North Americanfemale finisher in history. In our first conversation, I could tell she had the background and motivation to make it happen. She has completed several Brevet events already and her husband and teammate Hardy has a long resume of ultra events. Looking at her training data, you can see she has an endurance base already and works hard on Zwift to include intensity work. From a coaching perspective, the puzzle pieces are there but there is some serious work ahead to put them together.

The Project
Needless to say, I agreed to take Connie on for the inaugural Peak Form Coaching project. The allure of this uncharted coaching territory and the immensity of the challenge were exactly what I was looking for in this project. And it is truly uncharted territory. The longest events I have ever coached an athlete for were a mere 20% the duration of the PBP. There will be new elements of nutritional planning, sleep/fatigue management and pacing that I haven't applied before. There is also one more curveball: Connie and Henry ride recumbent bikes, something else I have never encountered. Pedaling is pedaling and power is power but I am certain there are a few kinks in the training process that come with an entirely different riding position.
With all of this said, I have high hopes and lots of excitement for this project. I am confident I can make Connie a stronger cyclist, increase her sustainable power and build her muscular endurance. The challenge isn't riding the 1200km. Anyone of us could cover the distance in a couple weeks given enough Clif bars, chamois cream and some cozy hotels. The challenge is the pace and the 90 hr cutoff. With stops to sleep, equipment maintenance and possible weather delays, the need to maintain a strong clip becomes imperative.
For me that means raising Connie's threshold and more importantly her base aerobic pace to allow her more room for error in the big event. It means simulating endless rolling climbs loaded with provisions and the accumulation of muscular fatigue therein. I am already planning consecutive long endurance days to improve recovery capacity and work out an optimal nutrition and pacing strategy. Finally, we need to push for progress while also carefully tapering for and recovering from the 200, 400 and 600km qualifying events along the way. This will the 2019 Peak Form Coaching project and we have a little over 9 months to make it all happen. Time to get to work!