UPDATE: as quickly as it came, it left. Just a couple hours after this post went live, Zwift reverted the Pace Partners back to drafting mode. Some of them, at least. Learn more here >
Yesterday reports started drifting in that the Pace Partner bots had slowed down dramatically. One Zwifter told us it felt like C. Cadence was around 5kph slower than usual.
So what's going on?
Based on forum posts, it appears Zwift has turned off drafting for each of the Pace Partners. So while you experience the benefits of the draft, the Pace Partners do not.
Why would Zwift make this change? They haven't said, but our guess is it's to provide a more consistent pack speed. When the Pace Partners aren't affected by the draft, their speeds should stay more constant and predictable.
Testing to Confirm
We tested this ourselves to confirm – setting up a bot with the same parameters as each of the Pace Partners, then joining the Pace Partner ride before enabling a firewall setting which hid all other riders. If the Pace Partners weren't drafting, that means our rider would keep pace with the Pace Partner while riding alone at the same weight and wattage.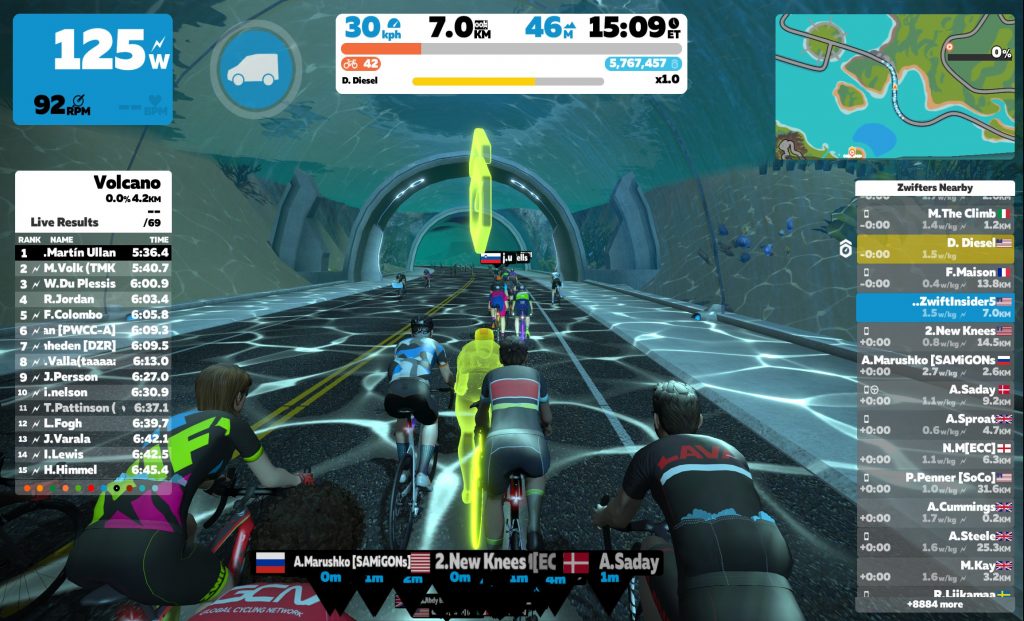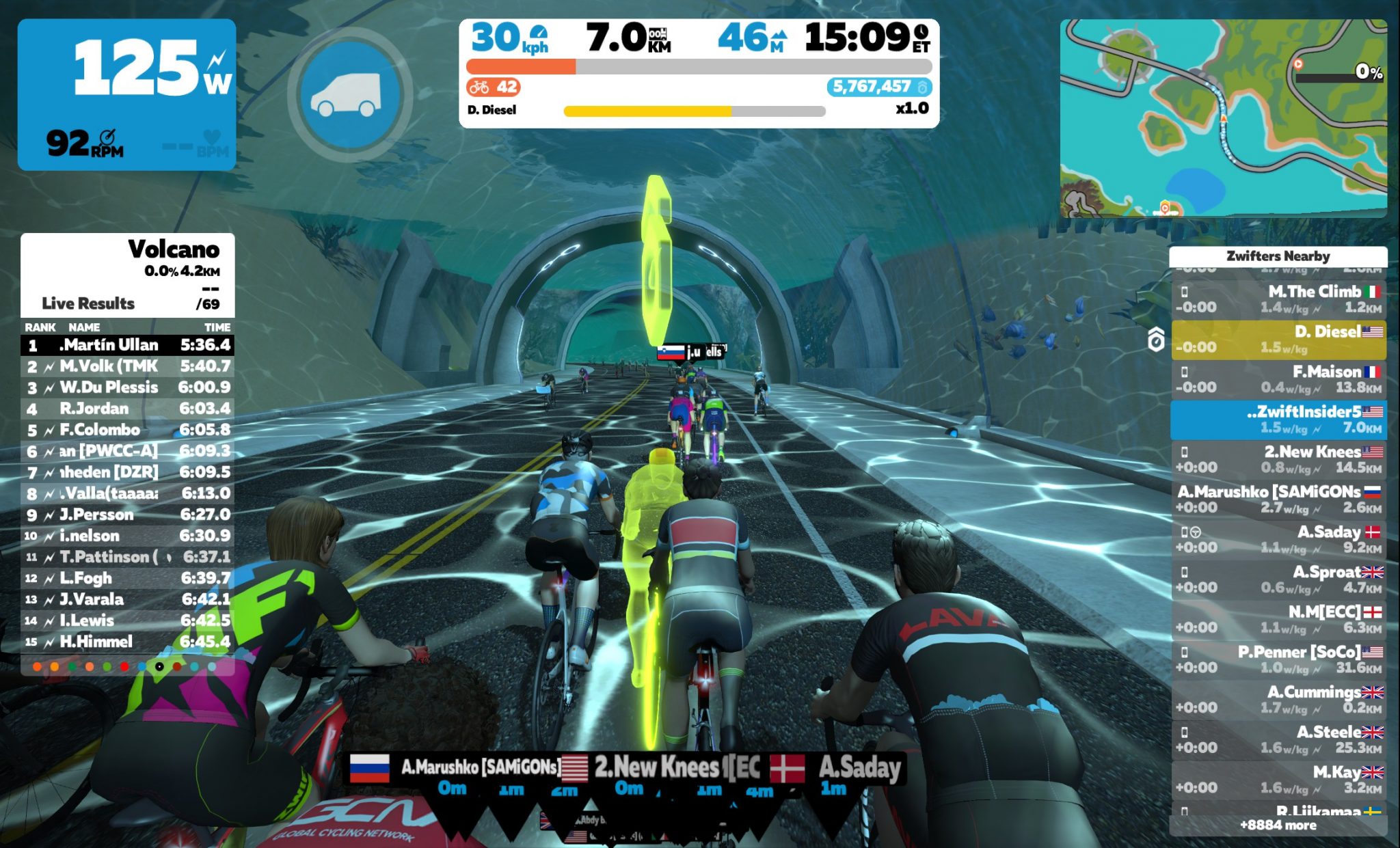 There are some unknowns here, of course – we don't know what sort of virtual frame and wheels the Pace Partners use, and we don't know their height, either. But our test confirmed that the Pace Partners aren't enjoying the benefits of the draft – after a few kilometers of riding alone, our riders were still within a few meters of the Pace Partner.
New Speeds
Based on our quick observations, the Pace Partners are now traveling at significantly lower speeds, meaning you can sit in with them at much lower wattage:
Dan Diesel now travels at 29-31kph on flat ground. (His speed has changed the least, since drafting matters less at slower speeds.)
C. Cadence now travels around 34-35kph instead of 40-41kph. Most nearby riders were doing 1.4-1.8w/kg to sit in.
Bowie Brevet now travels at 38-39kph, with most riders nearby doing 2.4-2.6w/kg.
Amelia Anquetil rides a route with lots of dirt and hills, so it was hard to figure out her new speed. But she had a slightly larger group of followers than usual, and definitely moved slower than usual on faster paved flats and descents.
A Quick Survey
Zwift is no doubt getting a lot of feedback from their exit survey which pops up after riding with Pace Partners. Our guess, after taking a bit of a straw poll in the various Pace Partner groups, is that the feedback with this latest change isn't very positive.
When we asked everyone what they thought of the change, the most common response was "the group moves too slow now!" Zwifters weren't happy with the change, because it wasn't what they expected. Example: one Zwifter told us they hopped into the C. Cadence group for a quick race warmup, but immediately dropped the pack because it was moving so slow.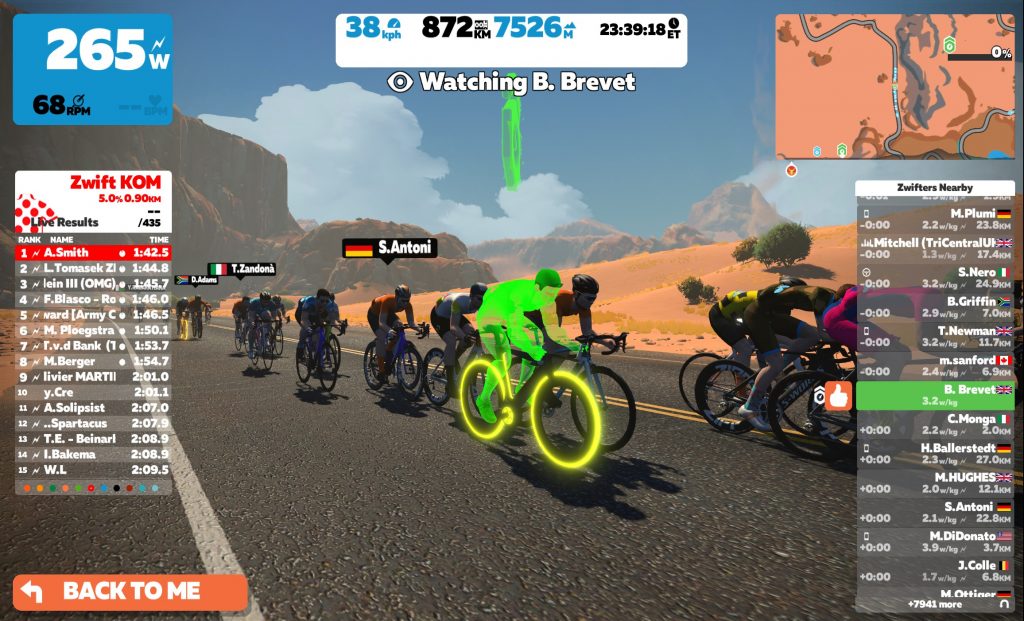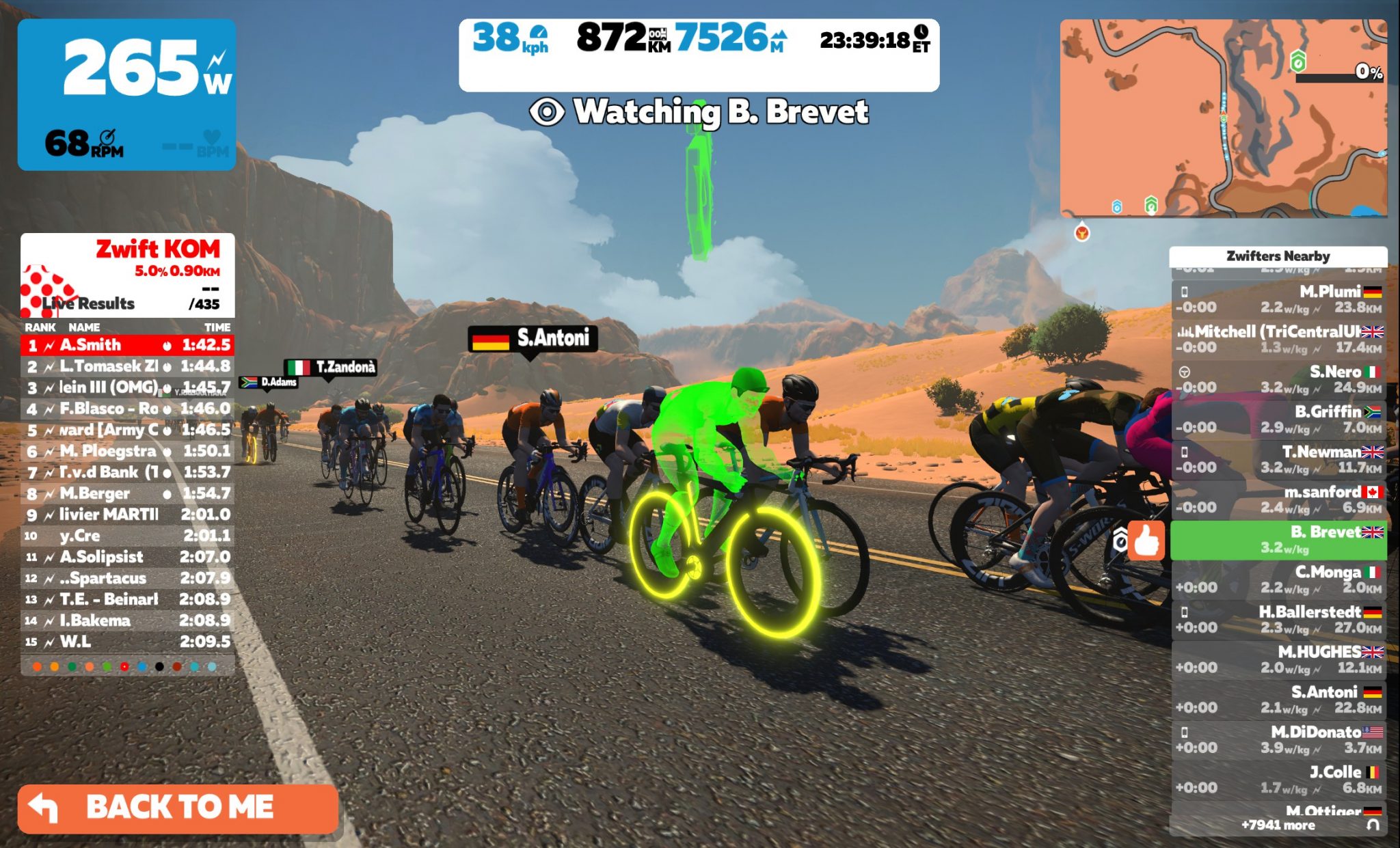 FutureWorks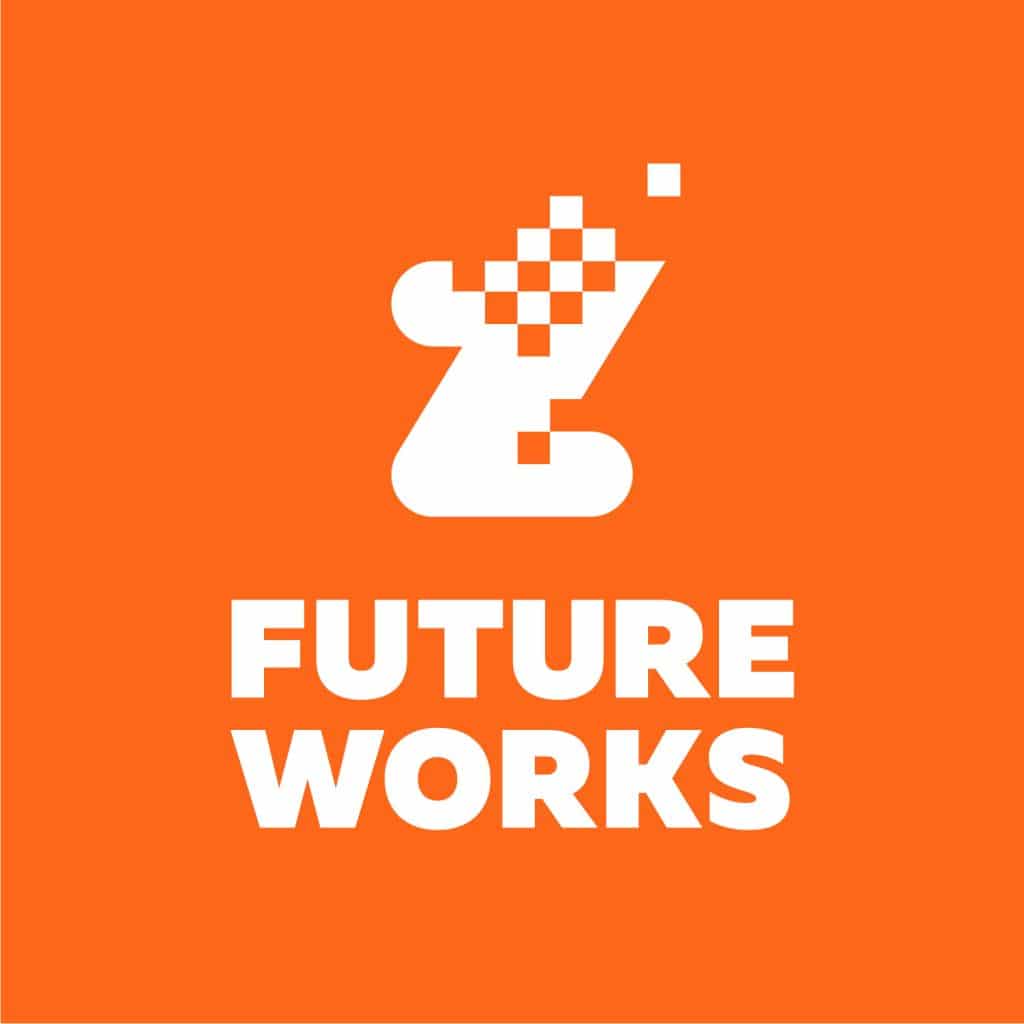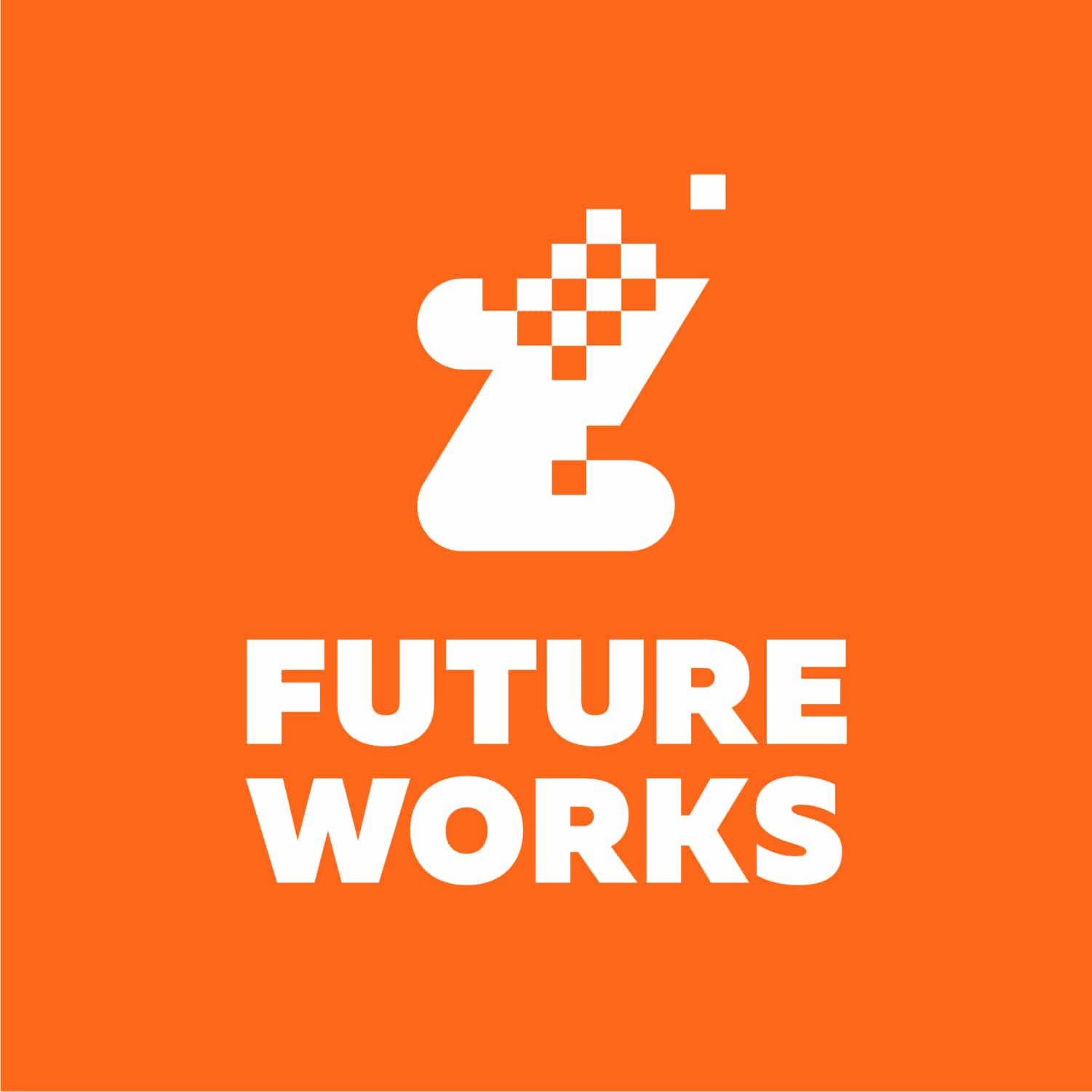 It's worth reminding ourselves that Pace Partners are still officially under Zwift's FutureWorks banner, meaning they're still being beta tested by the community and iteratively tweaked by Zwift. So we shouldn't expect our experience with them to be completely consistent.
That said, this is the most significant change in terms of Pace Partner "feel" since the feature launched, because it dramatically impacts the wattage required to ride with each Pace Partner. So it's not surprising that it's raised a bit of a hullabaloo.
Managing Expectations
Our guess is, turning off drafting for the Pace Partners will in fact keep pack speeds a bit more consistent. (This may or may not be a good thing, depending on what you're using the Pace Partner packs for. If it's race training, then it's not a good thing! If it's for riding with a group at consistent power – then it would be good.)
The bigger challenge, though, is that Zwifters have come to expect a certain effort level with each Pace Partner. And now that effort level is dramatically lower. Additionally, the drop-in screen where you select a Pace Partner hasn't changed at all, so it only shows the w/kg each Pace Partner is holding – which really isn't a helpful metric when that Pace Partner isn't drafting, since your w/kg will be much lower to keep up with them, at least on flats and descents.
For now, we predict that Bowie Brevet's group will become the largest, since it's the new "C. Cadence" group in terms of power needed to sit in. It'll be interesting to see if Zwift keeps this change in place, or rolls it back.
Your Thoughts
What do you think of this latest Pace Partners change? Share below!