Cycling has a history of unbelievable performances being … unbelievable. When Ed Hoole went thermonuclear at the Europe & Africa Zwift Worlds Qualifier, Kevin and Mike were just a bit incredulous about Hoole's performance. Just a bit. 
Well folks, sad but true, Hoole's 8.2 bajillion w/kg on the final climb of the Worlds qualifier were, uh, not real. Dr. Zada investigated and delivered a blistering report that put Hoole in his proper place.
After KBH made some bold claims about what he would do if Hoole's performance was real, Nowhere Fast just had to do an emergency podcast to cover Hoole's flight too close to the sun.
About the Podcast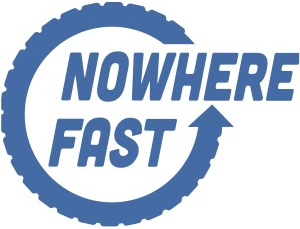 Nowhere Fast is a part of the Wide Angle Podium network and focuses on virtual bike racing. It includes Zwift commentary, interviews, and coverage of real races on fake bikes. Get it on Apple Podcasts, Podbean, Spotify, or anywhere else fine podcasts are shared.