We all know the Tron bike is the coolest ride in Zwift. It's future-funky, hard to get, and a top all-arounder thanks to its zippy aero performance and climbing abilities.
But did you know there's something you can do to make your Zwift Concept Z1 even cooler, to stand out from the Tron crowd? Hidden in plain sight, it's the multicolored light scheme!
Here's what it looks like (solid lights in front, me with multi-colored lights behind):


This light scheme shows one color on your tire's sidewalls, and one on the tread. The width of the tread changes based on where you place the color slider, and the brightness changes in relation to your power output.
My favorite is the purplish-blue color: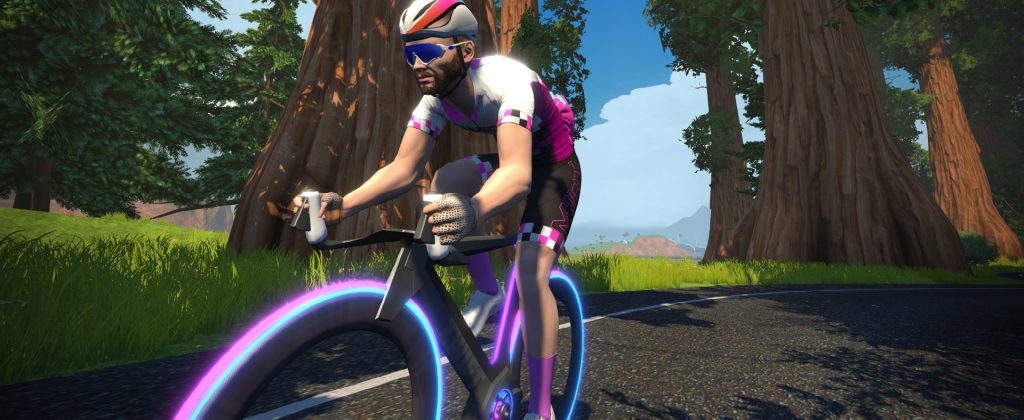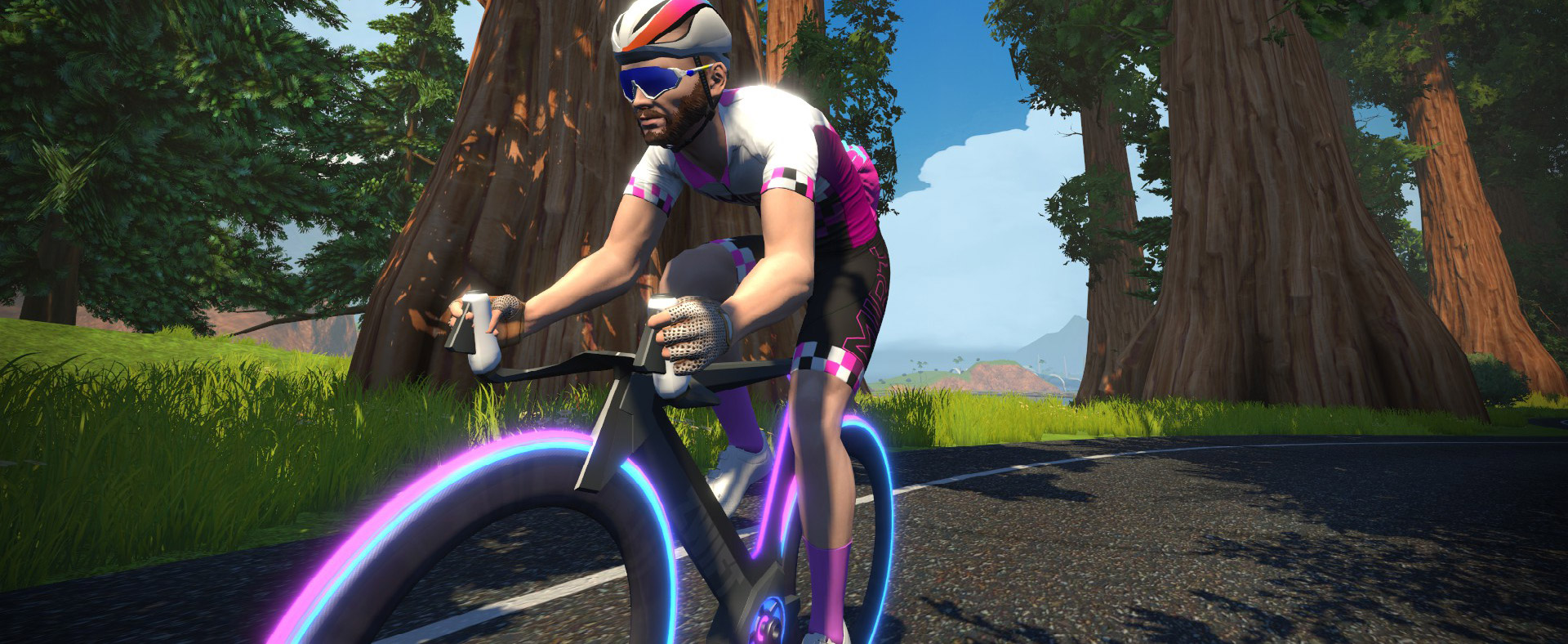 How To, Plus a Handy Hack
So how do you do it get your Tron bike to have a multicolored light scheme? Simple: just slide the color slider to the right spot!
Instead of having it all the way at the bottom (the default setting), try putting it all the way at the top. (In fact, there are two other locations on the slider where you can get a multicolored scheme, too!)
It can be a bit of a pain to find just the right spot on the slider where the multicolored lights look best, if you're stopping your rider, then going into the slider and changing it, then exiting your garage and riding again to see your lights.
Instead, do it this way:
Stop pedaling and get into your garage to your Concept Z1 settings (if you're on a PC, hit "A" to stop quickly then "T" to enter your garage). You can only get in if you stop moving entirely.
Now that you're in your Tron settings, you can pedal again! Put down enough power and you'll be able to see the multicolored effect at the right color slider locations. Just keep pedaling and moving the slider around until you find the look you want.
Here's a short video showing how it's done (including a quick preview of the three different multicolored light schemes):
Questions or Comments?
Share below!