If you are reading this then you likely ride your bike on Zwift, and if you ride on Zwift you have likely ridden with Michael Knudsen. Why am I so confident in this assertion? The law of averages says so!
Michael logged over 20,000km in 2020 alone on Zwift and trained over 1,000 hours. He completed the Rapha Festive 500… in one continuous ride! Then followed it up a few days later by taking the Strava vEveresting KOM in an unfathomable 7:17 while averaging 282W. Chances are good you've crossed his wheel.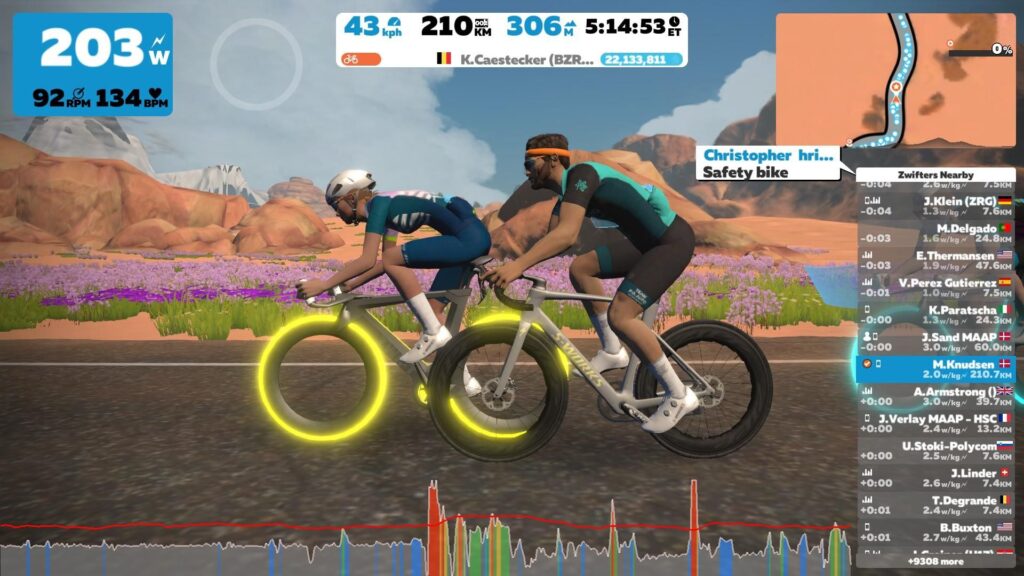 Residing in Copenhagen, Denmark, 32-year-old Michael is a former police officer who presently works as a mentor for children affected by autism. He has a 4-year-old son named Noah and spends a lot of time in Switzerland visiting his girlfriend… although I can't see where he finds much time for that!
Notable Past Achievements
2nd place in 9100km Red Bull Trans-Siberian Extreme, 2018
5x Ironman finisher
12-hour Danish TT record holder non-draft (IRL)
5011km "Indoor RAAM" performed in a shopping mall, 2019
Premier Division rider for Zwift race team PO Auto-CeramicSpeed
The Making of an Ultra-Cyclist: Michael's Early Years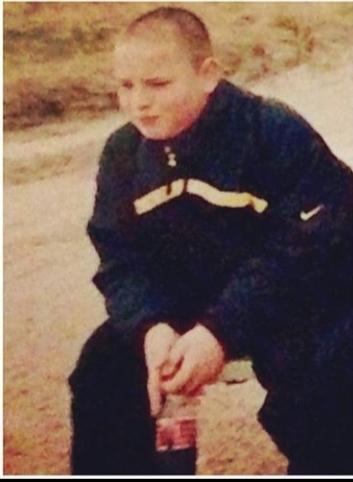 Michael's introduction to cycling was born out of a desire to lose weight in his early adolescence. "I was extremely overweight as a teen," describes Michael. He fell in love with cycling after watching the Tour de France and begging his mother to help him join the local cycling club.
"12 months later I'd lost over 30kilos and had begun to turn my life around," says Michael. "I just jump in the deep end and hope for the best," says Michael, describing his all-in attitude toward life.
Knudsen Krazy Fact
Michael slept less than 90 minutes during the 1,400km 'King Stage' of the Trans-Siberain Extreme and was observed falling asleep while riding for ~50 meters before awakening and continuing on!
How it All Began: Michael's Early Career
Appropriately, his first competitive experience in his early 20's was in triathlon after being inspired by a friend's father, an Ironman finisher. Having never attempted an open water swim Michael jumped into the deep end in IRONMAN Nice, France, an experience he described "more as a controlled drowning."
He also had never done 180km on a bike or ran more than 20km. "Needless to say," Michael laments, "it was a sufferfest and I barely made the time cut to become an official finisher." He has gone on to complete four more IRONMANs in much-improved style.
Knudsen Krazy Fact
Michael hosted a Rapha Festive 500 'all in one go' Zwift event on December, 26, 2020 whereupon he rode 313 miles in 14:02 while burning over 7,900kcal and receiving over 1,000 Ride Ons! This, a mere 10 days prior to his record-breaking vEveresting!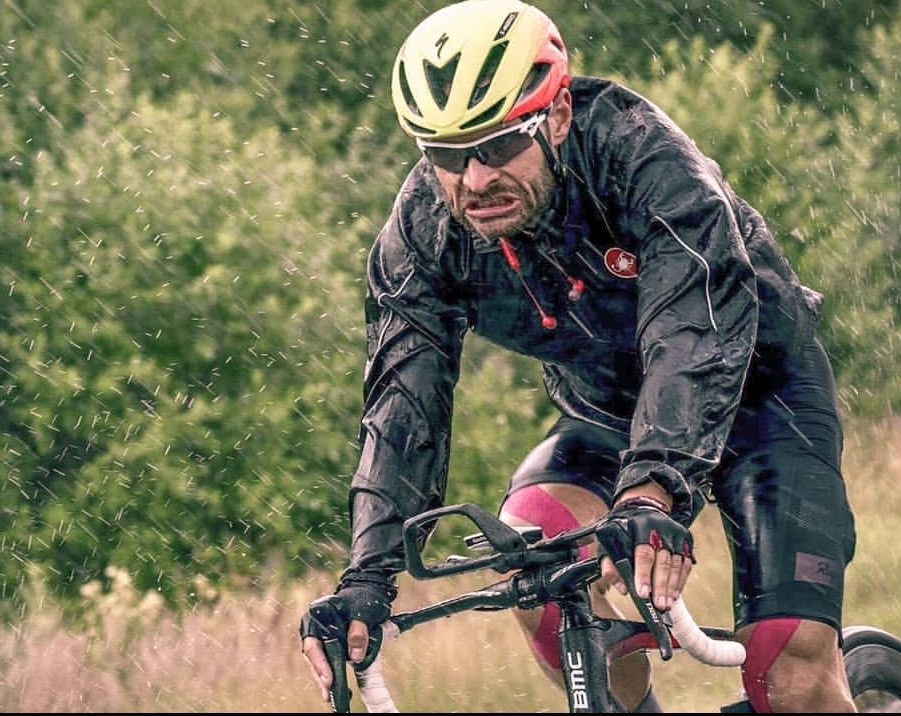 An Ultra-Cyclist is Born: But First a Setback
Following the birth of his son in 2016, Michael decided to shift gears from triathlon. Never lacking confidence and always searching for the next challenge Michael set his sights on taking his cycling to another level.
"My original desire was the prestigious 5000km Race Across America but then I was introduced to 'the mother of all races'", states Michael excitedly, "The 9100km Red Bull Trans-Siberian Extreme!"
Suffering from a bad case of 'cyclist's amnesia', Michael didn't learn from what he describes as the "Nice fiasco" and failed to prepare sufficiently for the race that only 5 people in the world had ever successfully finished. Michael dejectedly states, "I barely made the halfway mark before I had to DNF, the only DNF of my career."
Undeterred, Michael returned the following year "after licking my wounds" and making the necessary changes to take home 2nd place overall, becoming only the 7th athlete in the world to conquer this monster of a race.
Knudsen Krazy Fact
In preparation for the 2020 Race Across America (RAAM), Michael rode the distance virtually on Zwift…in a shopping mall. On October 28, 2019 he successfully completed 3,108.13 miles in less than 10 days total time (averaging over 19mph). In doing so, he also set the Zwift record for Fastest 5,000K while burning over 7,000kcal per day and 70,000 for the event!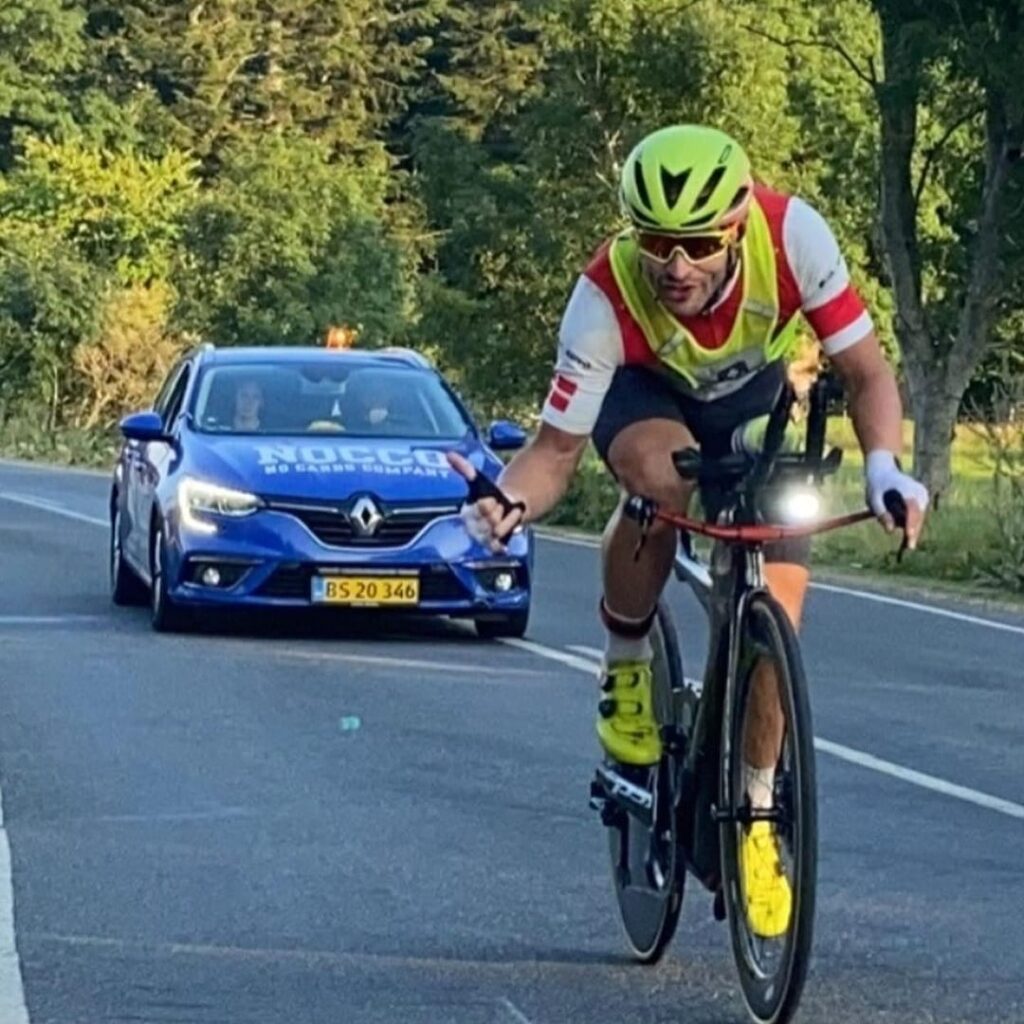 Michael's Keys to Endurance Cycling
Break the event down to manageable pieces: "When I hosted the Rapha 500km in one go on Zwift over the holidays I encouraged people to divide it into 5x100km, arriving at a mini-goal every 2:45 rather than counting down 13 hours."
Control your mental state: "It's the mental part that will break you and if you realize that it's impossible to feel great all of the time the dark times will pass."
Setting an example: "If one overweight kid like me gets up from the couch and changes their life I will consider my work a success."
Keep your motivation in perspective: "I think of my friends and family who have sacrificed for me."
Knudsen Krazy Fact
During the 2018 Red Bull Trans-Siberian Extreme, a 9,105km race with 77,000 metres of altitude, Michael rode across eight time zones, completing it in 25 days!
What Do Friends of Michael Really Think?
One of his closest friends, Janni Sand, and co-founder of Michael's largest sponsor Nortec, breaks it down this way when describing him and what makes him great:
"He's always positive."
"He's not afraid of setting himself crazy goals despite knowing that he might fail."
"He's a kind and caring person who always wants to include people around him, like you see in the crazy amount of support that the Zwift community offers him."
"He is such a strong cyclist with an even bigger physical potential than he might even know."
"He likes crazy ideas!"
The vEveresting Record: A Krazy Idea?
Maybe not crazy, or perhaps not even special, but climbing the equivalent of the height of Mt. Everest virtually in one continuous ride while pedaling a bicycle affixed to a smart trainer in just over 7 hours IS EXTRAORDINARY.
In a follow-up feature coming soon, I will detail what it took Michael to achieve this incredible goal, including why he chose to do it, preparation in the days leading to the attempt, and the remarkable ride itself. We'll also look at what it takes an ultra-cyclist to recover after digging a hole so deep!
How about you?
Are there any Krazy cycling things that you have done? We would all love to hear.