Last week, Zwift announced via a forum post that certain older integrated graphics processing units (GPUs) will no longer be supported for PC or Mac users starting in March 2022.
This deprecation announcement comes soon after Zwift ended support for old operating systems in December 2021 and January 2022, including Windows 7/8, macOSX 10.11, iOS 11, and Android 6.
Deprecation Details
Starting March 2022, Zwift will no longer run on computers using the following integrated GPUs:
Intel HD 2xxx series
Intel HD 3xxx series
Anyone Zwifting on a computer using these GPUs will begin to see messaging in-game with the February game release v 1.22, and should also receive notification via email. Starting with the March release of game version 1.23, the Zwift game app will no longer function on affected computers.
Integrated vs Dedicated
An "integrated" GPU is one built into the CPU, which is your computer's main processor. An integrated GPU shares some of your main system memory. The other option for a GPU is a dedicated GPU, which is a standalone card that plugs into your motherboard and contains its own processor, memory, and cooling system.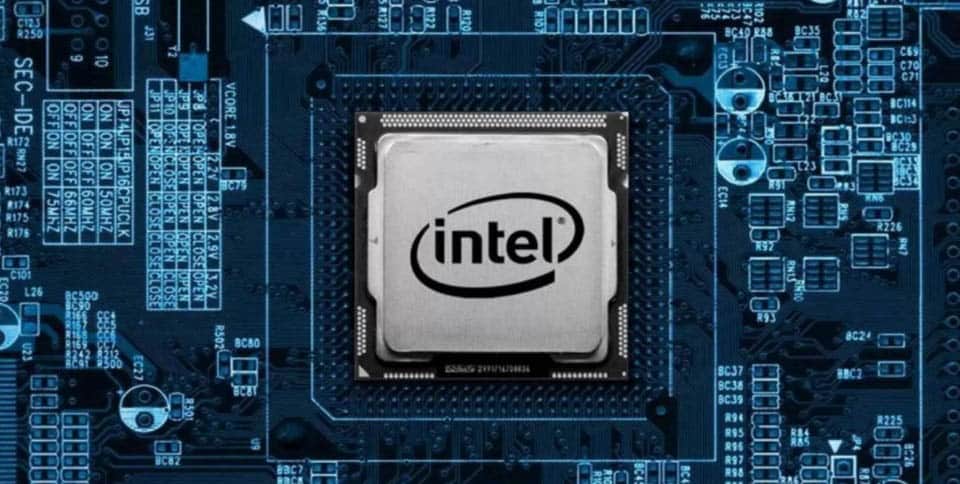 Computers with integrated GPUs will typically cost less and consume less power than those with dedicated GPUs, but dedicated GPUs offer better graphics performance. That's why computers called "gaming systems" tend to have dedicated GPUs, while budget laptops tend to have integrated GPUs.
What GPU Do I Have?
If you're unsure which GPU your Mac or PC is using, follow these links for instructions on how to find out:
Two GPU Situations
It's possible that you're using a computer with multiple GPUs. Sometimes a PC is sold with integrated graphics, then an aftermarket dedicated GPU is added. And sometimes PCs are sold with integrated graphics, and a dedicated GPU installed.
If your PC has both integrated and dedicated GPUs, you'll want to make sure you're using the dedicated GPU for Zwift. Here's an article explaining how to force Windows 10 to use your higher-performing dedicated GPU >
Goodbye, Potatoes
While Zwift has historically supported a wide range of devices, they cannot support aging hardware forever. Deprecation decisions like this are standard practice in the gaming industry, as supporting old hardware requires additional development time and can hamstring the implementation of new features.
Intel ended customer service support for HD 2000 and 3000 GPUs on June 24, 2016, having ceased manufacturing them years earlier. As we said about Zwift's recent OS deprecations, software companies have to eventually stop supporting hardware when it is no longer supported by the manufacturer themselves.
Integrated HD 2000 and 3000 graphics power many of the computers Zwifters affectionately call "potatoes". These are the computers many people have around the house that work just fine for web browsing and word processing, but really have no business running a 3D, real-time video game.
Upgrade Recommendations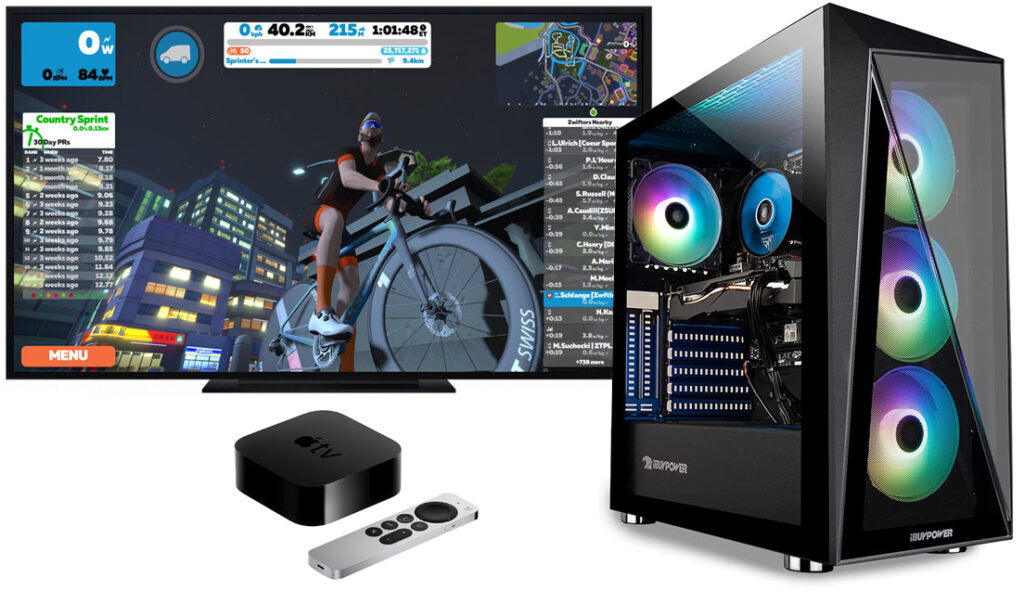 Most Zwifters probably have a device in their home which will run Zwift after the deprecations kick in: a newer iPhone or Android phone, a tablet, AppleTV, or a decent desktop or laptop computer.
If you need to purchase an upgraded device for your Zwifting, here are two recommendations at different budget levels:
Most affordable: 2021 Apple TV (32GB, 5th Gen): only $144USD on Amazon, the latest AppleTV is the most affordable Zwift device on the market today. It's not perfect – the remote can be a bit of a pain. But it's dead simple to use, and quite stable. There's a good reason why a huge number of Zwifters use AppleTV!
Best gaming experience: Windows PC with a strong graphics card, fast single-core CPU performance, and an SSD drive. Zwift will run on just about any PC that can run Windows 10, but for premium Zwift performance (ideally connected to a big screen TV) you'll want a dedicated Nvidia graphics card (1060 or higher), an Intel CPU, and a solid state drive. Here's one tower on Amazon that would deliver great Zwift performance without costing an arm and a leg. (For more info on Zwifting on a PC, read "Zwift on PC: The Ultimate Guide to Running Zwift at Its Very Best".)
Questions or Comments
Share below, and/or comment directly on Zwift's forum post.