Zwift has just announced a partnership with INEOS Grenadiers bringing you the INEOS Grenadiers Virtual Training Camp this January-March. Join Tour de France Winners, Olympic and World Champions, and benefit from world-class coaching in this 12-event series.
The workout series is inspired by the strengths of star riders on the team so get ready for workouts designed to improve your climbing, time trialing, sprinting, and more!
Scheduled or On Demand


The training program runs from January 24-March 6 and has you completing two different workouts per week, for six weeks.
Workouts will be available in your on-demand workouts folder, or you can join a group ride to complete the workout with others! Group workouts are scheduled every odd hour, daily, for the duration of the series.
Week 1: Jan 24-30 SIGN UP
Week 2: Jan 31-Feb 6 SIGN UP
Week 3: Feb 7-13 SIGN UP
Week 4: Feb 14-20 SIGN UP
Week 5: Feb 21-27 SIGN UP
The Geoghegan Hart
The Kwiatkowski
Week 6: Feb 28-Mar 6 SIGN UP
Cafe Ride
Pre-Race Warm-Up
See all upcoming INEOS Grendaiers Virtual Training Camp events >
Ride with the Pros!
INEOS riders will be joining select events. Go here to see upcoming group workouts scheduled with team riders.


Unlock the Kit
This year, INEOS Grenadiers have partnered with Bioracer, and those joining the group workout events will wear full INEOS Grenadiers training kit.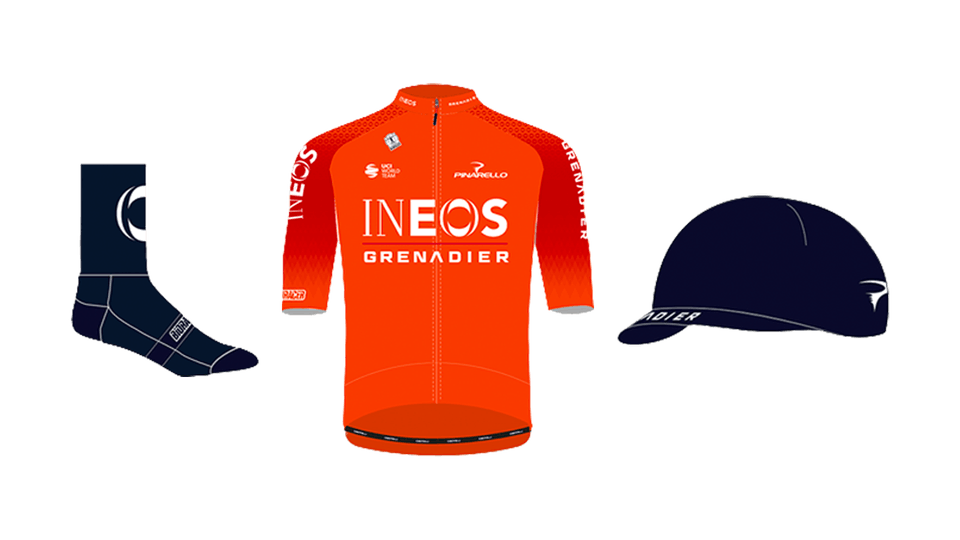 Complete any of the group workouts in week 1 or 2 to unlock the INEOS Grenadiers 2022 Socks. Week 3 or 4 unlocks the 2022 Training Kit, and week 5 or 6 unlocks the 2022 Cap.
Additional Content
Exclusive videos will be sent via emails from Zwift featuring INEOS athletes and coaches, bringing you closer to the pro training experience than ever before. Additionally, the Zwift PowerUp Cycling Podcast will feature special interview episodes with athletes and coaches.