Cyclists love exploring new roads, indoors and out. So it's no surprise that Zwifters are always happy to hear news of fresh roads coming to the platform.
Zwifter James Eastwood recently posted an image on the Zwift Hype Facebook group that appears to show new dirt Zwift roads.
Digging a bit further, the image came from the latest Companion app update, which includes a new map folder called "gravelmtn". Piece the images in that folder together and you come up with this: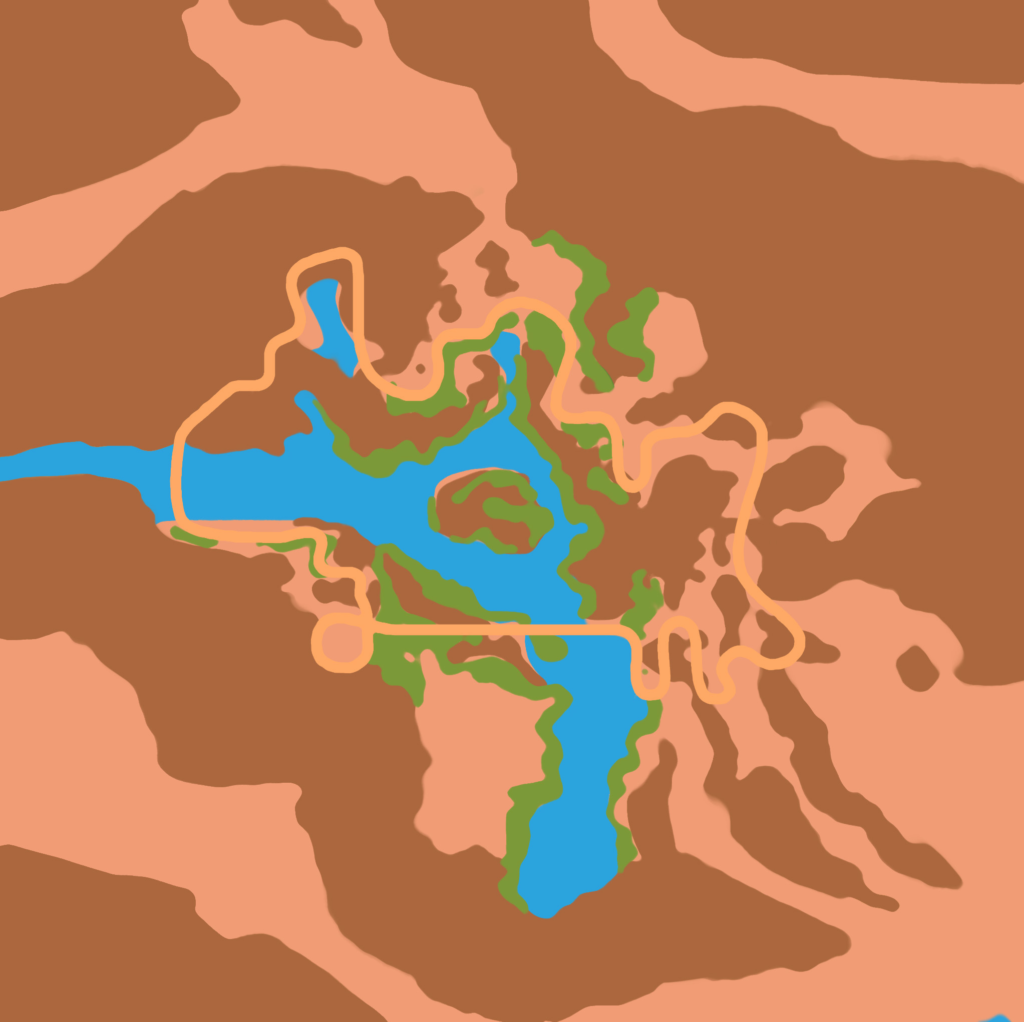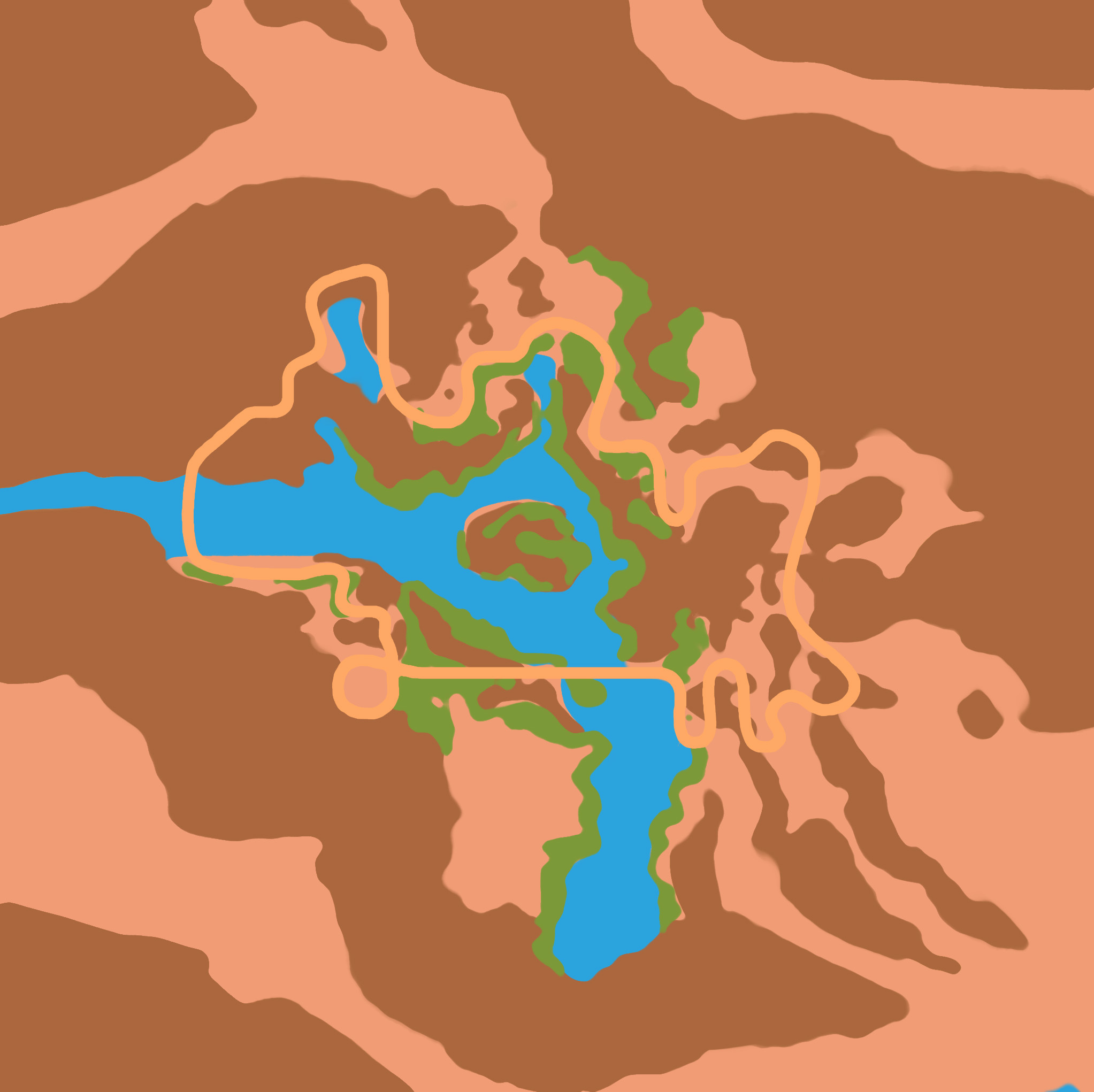 We can't tell from the map what the elevation profile will look like, but with a name like "Gravel Mountain" we would guess there's some climbing involved! If this map is designed like Watopia's Fuego Flats, the dark parts of the map would be the mountains, while the light part is the flatter land. That means this map definitely has lots of potential for climbing, but of course Zwift could have the roads tunneling into the mountains if they'd like.
Comment from Zwift
We reached out to Zwift for an official comment. Here's what they said:
Gravel Mountain is the code name for a new experiential event-only map developed by our game team as they explore new ways to build maps and worlds with greater efficiency. As an experiential map, Zwift will be hosting invite-only events to test this map for stability and eventually, new features. While we are unable to confirm when this map will be broadly available, we're excited about what this new, faster, iterative approach means for Zwift and for map innovation in the future.
Zwift's statement is quite interesting, and something we've never heard them say in the past. "New ways to build maps and worlds with greater efficiency" is welcome news for Zwifters who love shiny new roads. Calling the map an "experiential" map is an interesting choice of words, too. It leans into the idea that Zwift will want Zwifters to share their experience (perhaps via an end-of-ride survey) so Zwift can further improve this new, faster development process.
Note also that Zwift has clearly stated that Gravel Mountain is an "event-only map" so like Crit City and Bologna, it won't be in the monthly guest map rotation. Instead, you'll have to join an event held on the new map/course in order to see it.
Lastly: Zwift says they'll be hosting invite-only events on Gravel Mountain. That means the events won't be public and open to all Zwifters, but rather only open to those specifically invited. Interesting! We hope we get an invite.
When?
That's always the question, isn't it? Zwift has been quiet about this new map, but our guess is initial events will be held in the next 2-6 weeks, since it's been added to the Companion app.
Why So Much Gravel?
If you've been paying attention, you may have noticed that Zwift has released a lot of gravel-centric features in the past few months:
New gravel bike frames
New gravel bike wheels
And there's talk of an UNBOUND gravel training program arriving soon
Some Zwifters have complained about this gravel focus, saying they don't like gravel in game since it just rolls slower and creates dust. But others enjoy the change of pace, the fresh twist it brings to race strategy, and the way virtual gravel emulates IRL gravel, at least in terms of increased workload per mile.
Gravel is a huge trend in cycling, increasing in size in recent years in relation to other sectors like road. One gravel pioneer said, "You know something is here to stay when Shimano dedicates a groupset to it." (This was in reference to GRX, the gravel-specific groupset launched by Shimano in 2019.) Gravel's popularity is particularly evident in the USA, but it's spreading worldwide. The number of gravel events in the USA has skyrocketed in recent years, although this change was somewhat muted by Covid.
So it's no surprise that Zwift would try to tap into the gravel market. But will a dedicated gravel world prove popular with Zwifters? And will this new world's roads use the new gravel surface which rolls faster than the Jungle dirt?
We'll just have to wait and see.
Your Thoughts
Share below!