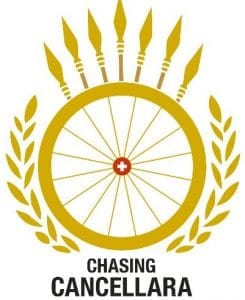 Want to pick the brain of the guy who's racked up 86 UCI professional victories? Who's won four Individual Time Trial Championships and Paris-Roubaix three times? Just roll up to the Zwift starting line and ask away. He's happy to answer questions.
Fabian Cancellara is heading to Zwift. He won't be around long. Three group workouts. A fourth and final ride — the Chasing Cancellara race. And then he's gone!
Ride Schedule
Every Tuesday between February 26th and March 19th at 6:30 pm GMT.
Kit Unlock
Complete any one of the four group rides and claim the stylish black GORE® Wear in-game kit.
Is this a Race?
Yes and no. Out of the four total rides, the first three are Cancellara-led group workouts. The fourth ride, however, is a Chasing Cancellara race similar to his outdoor events. The only difference is where the action happens.