When I started Zwifting in 2019, I wasn't sure what was all the hype. I was happy to sit on a turbo with some music or watching a TV show and follow my workout on my watch. To me, indoor training was just the less-than-enjoyable thing you have to get through midweek before the real and enjoyable outdoor cycle day arrived, which I would do on the weekends with my teammates at Giant Camden Team Liv.
Seeing all the Zwift maps on my Strava gave me some "FOMO" though and I opened an account. Four weeks later my coach had to have a sit down with me as a form of intervention; my Zwift addiction was in full swing: I was doing all my workouts from my coach, and on top of them, joining everything from the Zwift Academy tri, races and group rides and don't even get me started with leveling up to get new kit and bikes. I was Zwift addicted and I LOVED it.
How Team GC Zwift was born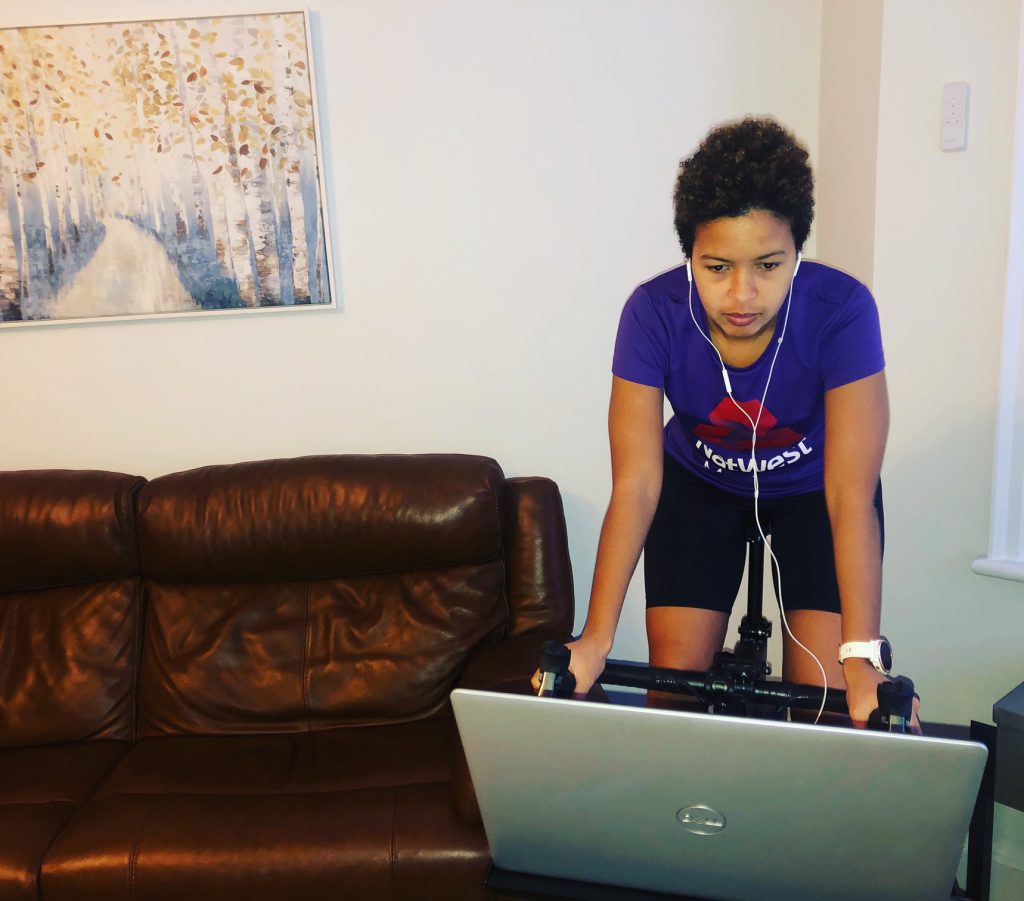 I will never forget the first day of lockdown date as it was my birthday. I had planned a big ride with my club teammates (Giant Camden Team Liv was the first exclusive female club in London); all that was canceled and I spent my birthday on Zwift instead. I had a chat with Nick (Giant Camden store owner) on what we could do to keep our clubs and communities together during what looked like pretty tough months to come. We started with "let's just put a few Meetups in place for our trainings", and from that conversation, team GC Zwift was born!
None of us could have predicted what our club was going to become. We had just a few riders from our affiliated clubs and amazing ride leaders and coaches who were giving out time to lead Meetups and group workouts. We also had just 1 team in the weekly WTRL TTT (now 10+!). As I look back to 2020, I see how we were all adjusting to life in lockdown and all its challenges, but getting together on Zwift, keeping that sense of community, is one of the things that kept us sane and helped us get through the year.
Tron Hunters Rides – getting you closer to the Tron!
As we became pure Zwifters (no more "indoor is the gateway to outdoor", Zwift won us over), the question became "how do you get the Tron". We had a lot of new zwifters, plus more experienced clueless zwifters like me who did not know you had to have the Everest challenge selected (I could have 3 Trons by now!). All I know is that we wanted that sweet, fast, and neon-looking bike!
We started scheduling our Meetups and personal workouts exclusively on hilly routes, grinding the Alpe and subsequently Ven-Top – I have climbed Alpe du Zwift so many times I never want to do the route again!
During our pitch to Zwift we sent the proposal of a "Tron Hunters" ride to be added to the official events for all the Zwift community. We are sure lots of Zwifters can't wait to get their hands on the Tron, but it's so hard!
Here's how we view these rides: there are a lot of hilly routes on Zwift that aren't a grind, and you can rack up elevation quickly with multiple laps (we did the math). Also, everything is more fun in a group, so that 2% more progress towards the Tron you'll get at the end of the ride will be an enjoyable 2%! And even if you have the Tron, these are excellent endurance sessions with a first-ride bonus of getting to keep the Giant jersey: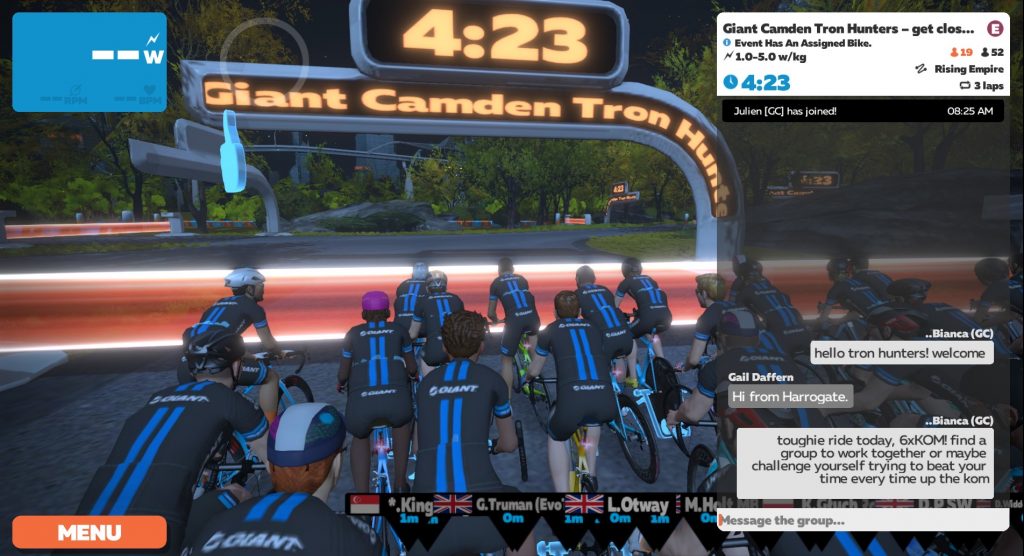 Event Schedule
Our Tron Hunters rides are every Sunday at 8:30 AM GMT. In the future, we may add additional slots for our Zwifters across the globe. Find our rides at https://www.zwift.com/events/tag/giantcamden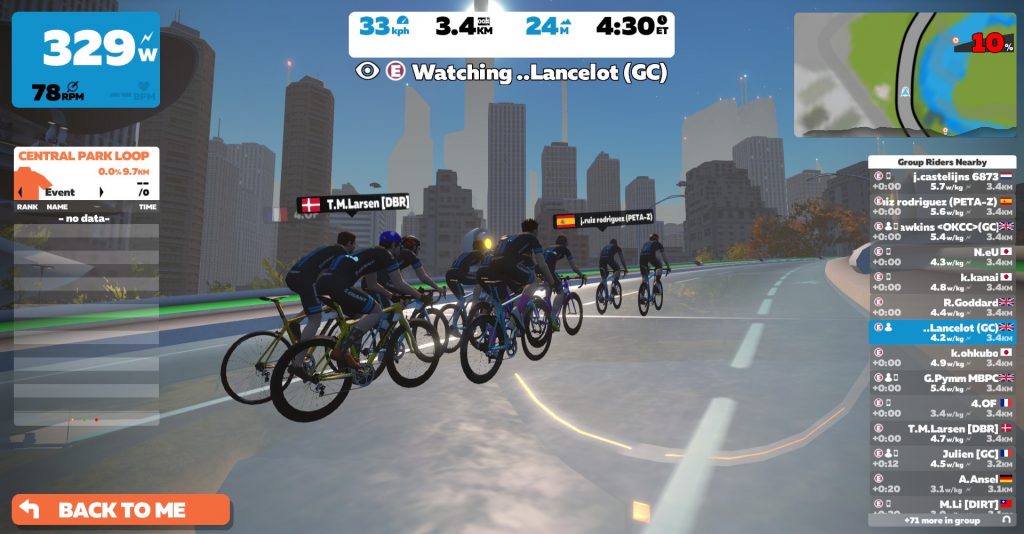 What's next?
We have a few ideas of more rides for the community and one topic we are passionate about is encouraging more females into cycling – every day is Women's day! We have a strong female base and are lucky to have Amy Pritchard, a team GB AG World Champion, in our ranks. With her deep knowledge of cycling skills and how she manages training and coaching being a full-time NHS worker and mother of 2, we believe this will be an amazing opportunity for women (and men!) to learn from her on future weekly ride-outs.
Watch this space!