Zwift has just rolled out a major change to the game. They've also announced a major change in plans! Clearly both bits of news are driven by the unprecedented level of users on the platform. Here are the details…
Three World Options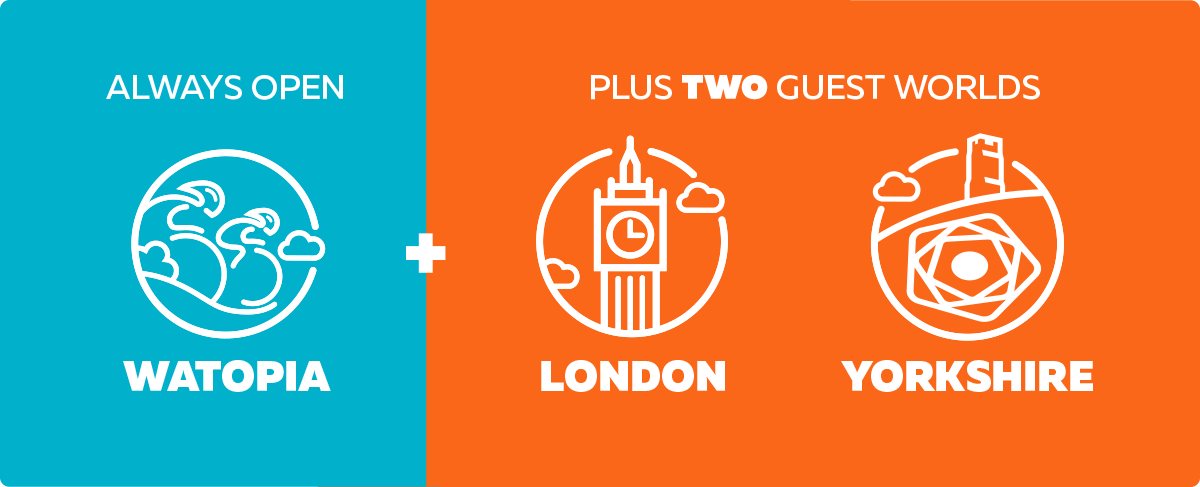 A game update is now rolling out which enables a third world option, giving Zwifters easy access to Watopia plus two scheduled guest maps each day.
Previously we only had access to Watopia and one guest map, but with traffic levels so high, it makes good sense to open up another world so maps don't feel crowded.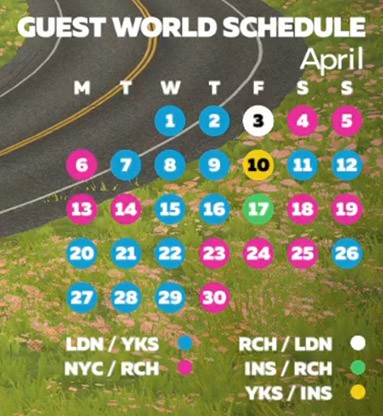 This is great news. And it's a positive signal that Zwift is hearing what the community is saying, and trying to act on it quickly. In fact, Zwift says this new feature was "Implemented as a direct result of feedback from the ever-growing community," That's nice to see!
The guest worlds will rotate in pairs, which can be seen on the in-game calendar. London + Yorkshire, NYC + Richmond, Richmond + London, Innsbruck + Richmond, and Yorkshire + Innsbruck.
See April's updated calendar >
Note: the 2 guest worlds update will be available on all platforms in the coming days. IOS and AppleTV will probably take the longest to get the update, as app updates must be approved by Apple before release.
UI Refresh Delayed
Zwift also sent out this bit of news:
First, the good news is that the new UI for AppleTV is finished. However, we have made the tough decision to hold the launch until later in the year.

With the increase in usage we've seen on the platform in recent weeks, we know that Zwifters are relying on us more than ever. Our priority is ensuring the platform remains stable and our teams are able to best support the community. Postponing our update ensures we can better manage and help all members enjoy their Zwift experience through WFH and quarantine measures.

The teams are continuing to work as normal on new game features, new roads and of course, more event experiences.
A bit disappointing? Yes. Understandable? Also yes.
We've been eagerly anticipating the release of Zwift's refreshed user interface. But we don't want it at the cost of a degraded experience for Zwifters during a time when the world needs Zwift more than ever. So it sounds like ZwiftHQ is making a wise choice. And it's good to hear that things are still moving ahead with new game features and new roads. We all love new roads!
Your Thoughts
What do you think of these two bits of news? Chime in below!