Zwift launched the much-anticipated Climb Portal this week, and with it a challenge for July calling Zwifters to complete at least two climbs to earn bragging rights and an achievement badge. Here are the details of the "Climb Portal First Ascent Challenge" which begins tomorrow at noon PST…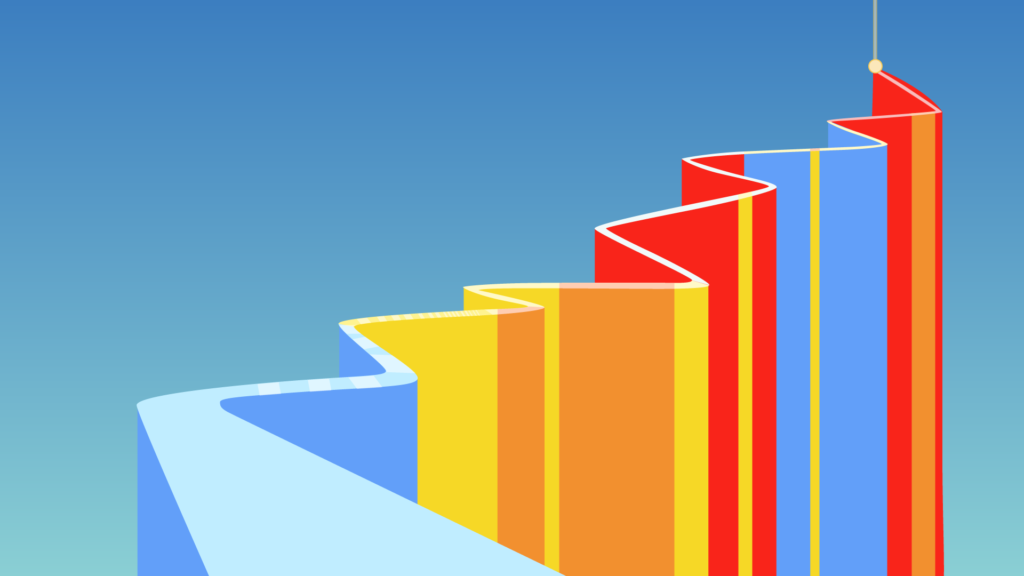 Getting Started
To sign up for the challenge, click its card on your homescreen, then click to register at the bottom-right. That's it!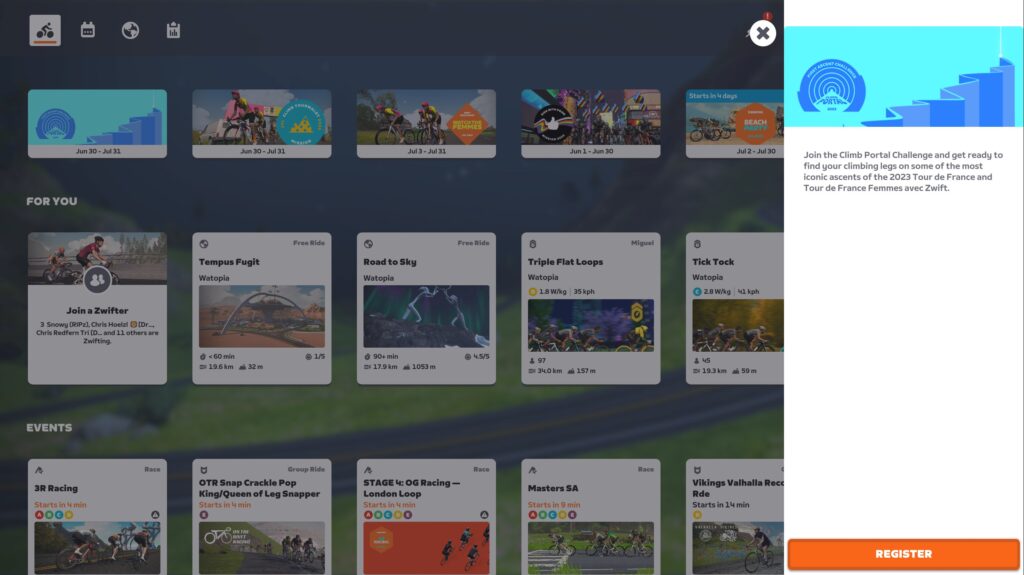 Completing the Challenge
To complete the challenge, you must complete at least two climbs: one climb from the "stage 1" group, and one climb from the "stage 2" group. Here's the list of climbs grouped by stage:
Stage 1:
Stage 2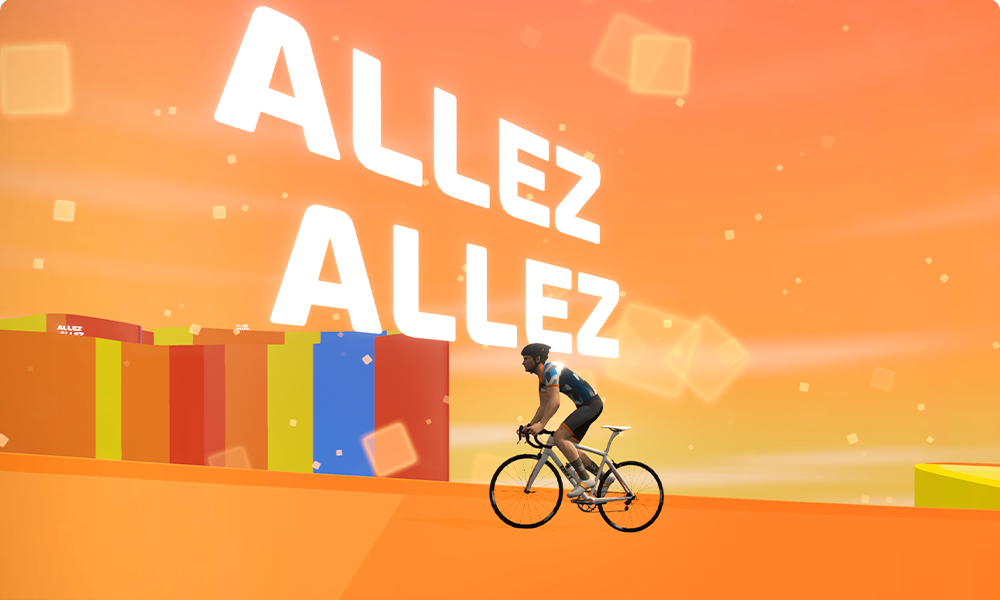 Choosing Your Climb
You can access all 8 climbs whenever you'd like during July. Just click the challenge card on your homescreen, then select a climb.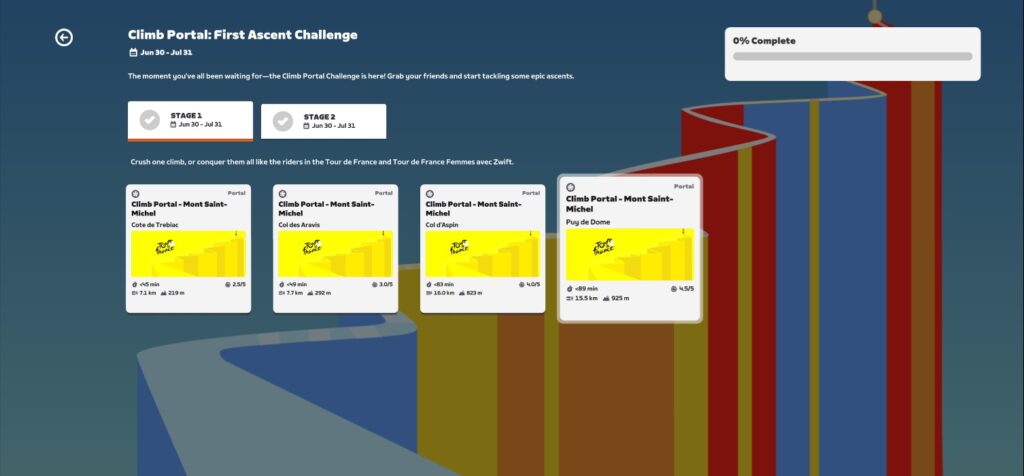 You can also access the climbs while free-riding in Watopia or France. If you do it this way, you'll be taken to the scheduled portal climb for the day. July's Climb Portal schedule: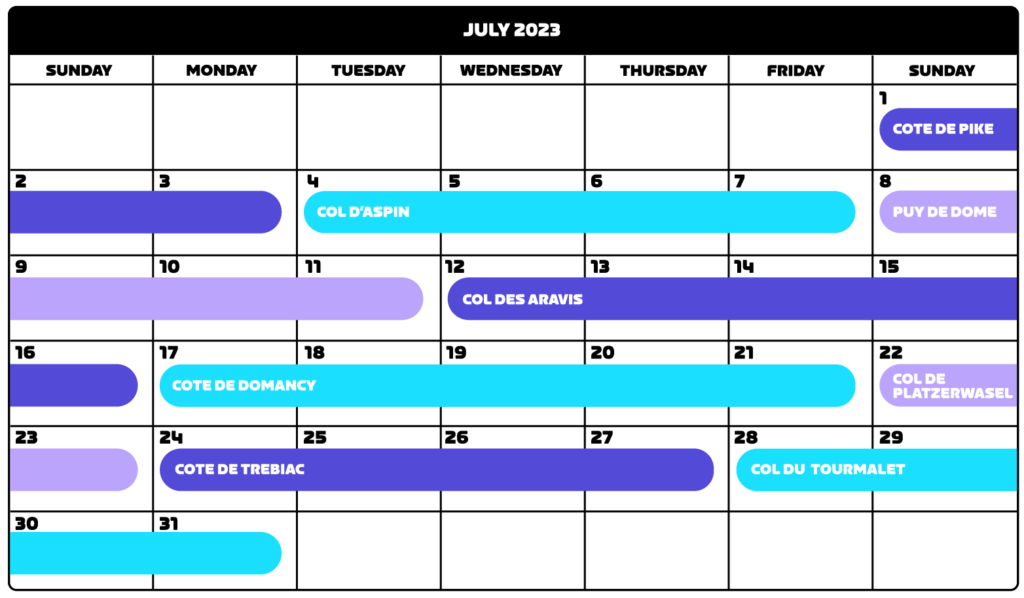 July is a special launch month for the Climb Portal. Once August begins, Zwift tells us climbs will rotate every 2 weeks, with the France and Watopia Climb Portals both hosting the same climb at the same time.
Why not a host different climb in each portal? Zwift says regardless of whether you enter the climb from France or Watopia, everyone will be able to see each other on the portal climb (*mind blown*). So our guess is, Zwift wanted to ensure the day's climb was well-populated. Of course, the Climb Portal schedule could always be changed, and Zwift assures us they'll re-evaluate the scheduling as necessary.
Double Up
Zwift's regular monthly mission for July was also announced this week, and it's all about climbing. Named the "Climb Tourmalet" mission, completion requires a total of 2,115 meters of climbing – the same as climbing Col du Tourmalet.
Why not double up, and finish this mission while completing the First Ascent Challenge?
Questions or Comments?
Post below!